Wicksteed Park's Garden Wheel Shortlisted for Best new Ride Award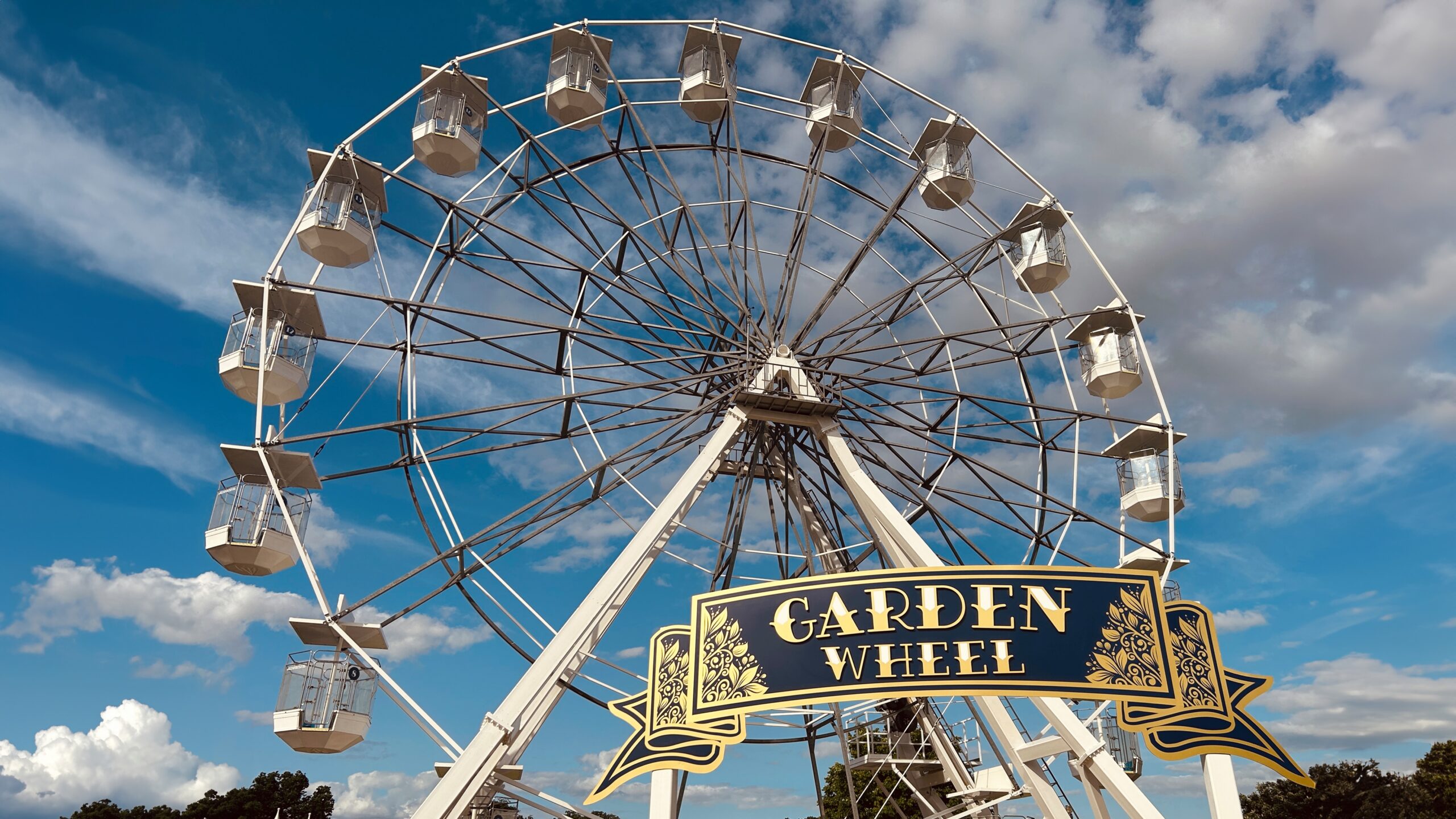 Wicksteed Park's Garden Wheel has been shortlisted for the Best New Ride at the UK Theme Park Awards.
The Northamptonshire attraction's historic Water Chute was also nominated for the Best Water Ride and the Park received a third nomination as the Best Theme Park with Animals.
Now in its fourth year, the awards give the British public the chance to vote for their favourite theme parks in national awards recognising the best new rides and attractions, shows and events. Voting will open on 22nd July at ukthemeparkawards.com.
The awards are organised by ThemeParks-UK.com, an independent consumer guide to UK theme parks. In 2023, the awards are being presented in association with AttractionTickets.com.
"We're delighted to have been nominated in three different categories and it's obviously particularly exciting to be shortlisted with the Garden Wheel for the best new ride," said Wicksteed Park's Carly Redington.
"We are up against some stiff competition with the likes of Legoland Windsor and Thorpe Park but it's great to get recognition for our ongoing investment programme in the park alongside one of our heritage rides," she added.
Opened in May, the 25-metre-tall Garden Wheel features 18 gondolas and provides stunning views out across the Kettering attraction and the surrounding countryside. The Ferris wheel, which can accommodate up to 72 passengers, is situated at the top end of the park and is included in the price of a wristband.
Alongside Wicksteed Park other major contenders for the awards include Alton Towers and Drayton Manor in Staffordshire, Blackpool Pleasure Beach in Lancashire, Thorpe Park and Chessington World of Adventures in Surrey, LEGOLAND Windsor in Berkshire and Paultons Park in Hampshire.
There are 22 categories this year, including Theme Park of the Year, Best New Attraction, Best Customer Service and Best Value. New categories include Best Reimagined Attraction, Best Theme Park with Animals and Best Themed Coaster.
In advance of the public vote, a shortlist has been compiled using public nominations and with the help of a panel of expert judges including Paul Kelly (Chief Executive of the British Association of Leisure Parks, Piers and Attractions) and Andy Hine MBE (Chairman – Roller Coaster Club of Great Britain).
More than 25,000 nominations were received, with a total of 35 theme parks nominated for awards in 2023.
The Garden Wheel is part of an ongoing programme of investment in the Park which has included the launch of the new Galaxy Invaders ride, Meerkat Manor, Wicky Bear's Theatre and Wicky's Farmyard over the past two years.
Wicksteed Park provides a great value day out for all the family. Entry to the park is free. Ride and attraction tickets can either be purchased individually at £3 per person or alternatively day wristbands are available at £22 for unlimited access to all rides and attractions (with the exception of Wicky's Play Factory).
Milton Keynes welcomes first al fresco rooftop venue Unity Sky Lounge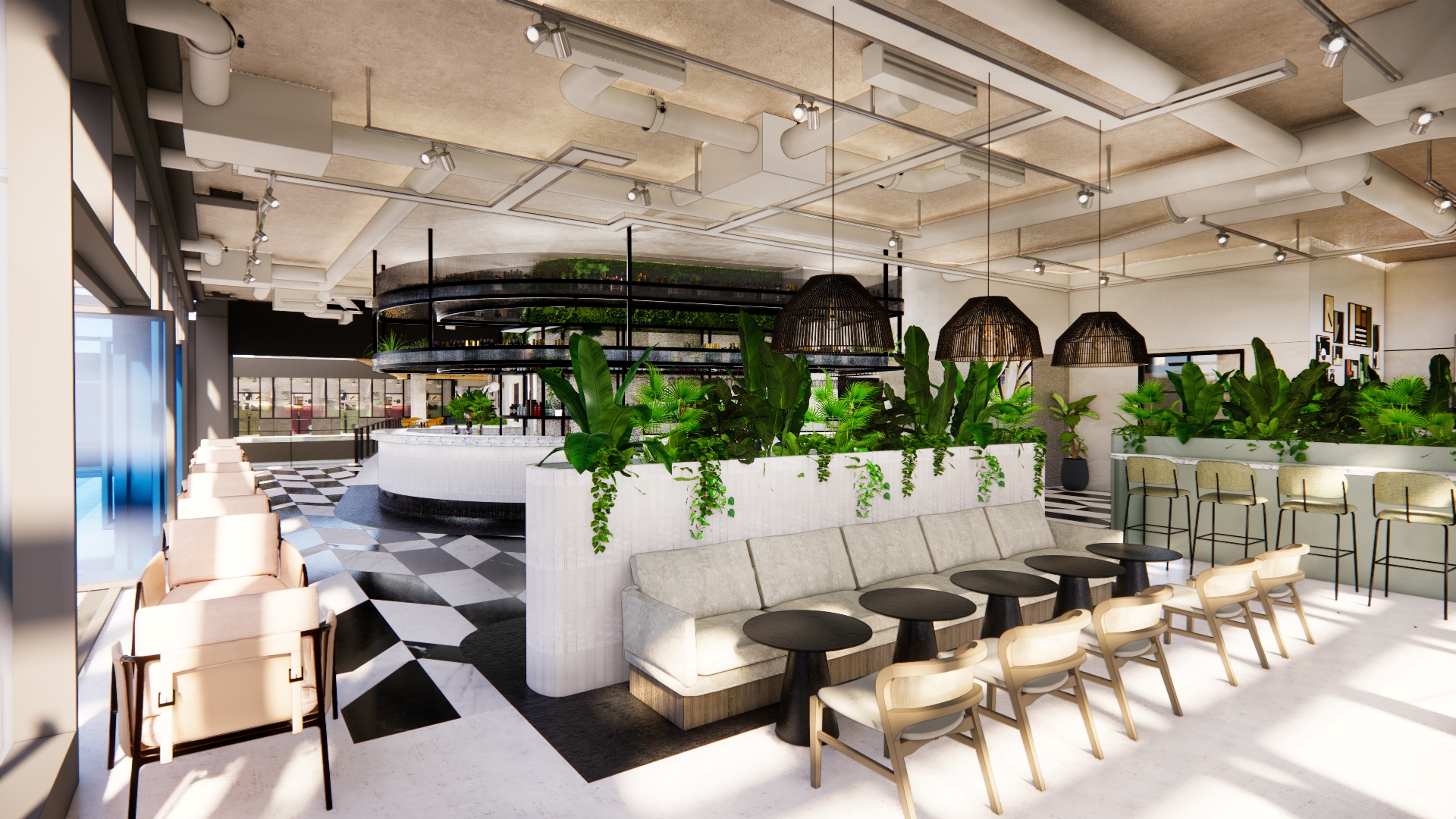 September 2023 will see the eagerly awaited opening of Unity Place – a multi-purpose destination in Milton Keynes bringing together community, business and leisure, championing social connectedness and environmental consciousness.
The new vibrant visitor attraction will be home to Unity Sky Lounge, an expansive rooftop bar and restaurant. Boasting an al fresco terrace nestled amongst the greenery and beautiful views of the city, the menu will feature the finest dishes and a selection of signature drinks, including seasonal cocktails and English wine.
Unity Sky Lounge is a sophisticated evening venue with a menu of small plates designed for sharing, allowing diners to enjoy the fun yet relaxed ambience, making it the perfect place to catch up and unwind with friends, or celebrate late into the night for a special occasion.
Drawing inspiration from British flavours, the menu showcases expertly crafted plates using only the finest ingredients, providing a dining experience that is in equal parts adventurous and comforting. With an array of vegetarian, meat and fish dishes, highlights from the menu include Devon hand-picked crab salad with apple and cucumber; Isle of Wight tomatoes with olive oil, sourdough and salt; Braised Berkshire pork with tomatoes, red wine and honey and Cured duck ham with asparagus and rapeseed emulsion.
For those with a sweet tooth, Unity Sky Lounge will offer a selection of mouth-watering desserts including Lemon posset with vanilla shortbread; Torched peach with mango and tarragon and Chocolate fondant with vanilla ice cream, roasted white chocolate and honeycomb.
Turning to the cocktails, guests can indulge in the classics, all reimagined with a modern twist, or, try something new with signature creations unique to Unity Sky Lounge. From 'Sky High,' made with Pinkster gin, Cointreau grenadine, egg white waste from kitchen and lime juice to 'Thyme For Gin,' with local gin, lemon and thyme syrup from the kitchen waste, lemon juice and soda – the whole menu prides itself on lowering waste without compromising on flavour.
The non-alcoholic cocktails are not to be missed with a host of options from zesty citrus blends to botanical infusions such as 'Cloudy Sky' with Seedlip Grove 42, orange juice, grenadine, egg white waste from kitchen and lime juice, and 'Country Garden Spritz' with Seedlip Garden, pea syrup made from kitchen waste and Mediterranean tonic.
The addition of Unity Sky Lounge to Milton Keynes' upcoming vibrant social scene promises to be the city's most sought-after destination for discerning locals and visitors alike.
A brand new Bingo Brunch experience is coming to Watford's Barrio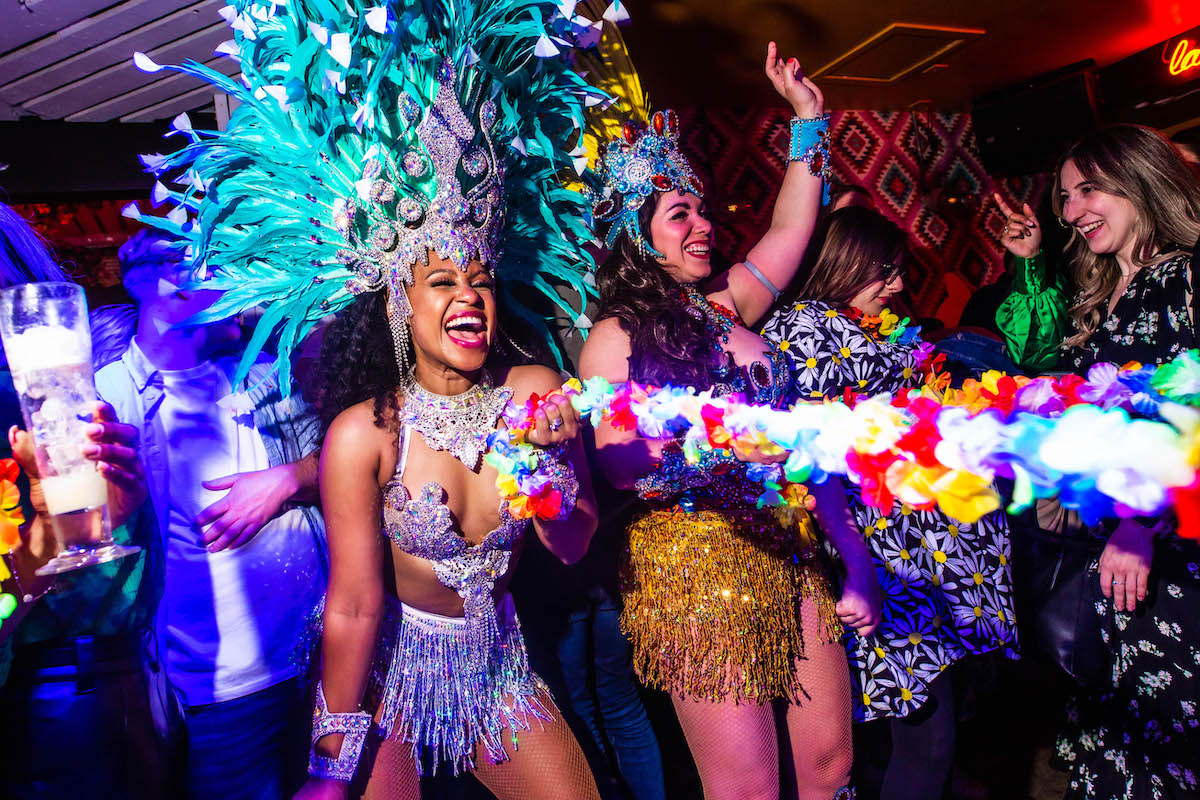 On 5th November, the newly opened Barrio venue will launch its bingo brunch concept, La Isla Bonita 80s Brunch, in Watford. Translating to 'The beautiful island', La Isla Bonita Brunch aims to recreate that perfect tropical holiday feeling, with food and cocktails galore, bingo mayhem and 80s music all afternoon-long.
Already a popular party experience at Barrio Shoreditch, the 80s themed musical brunch is scheduled to run every Saturday from 12pm, and will include a two-course brunch, welcome cocktail and a variety of bottomless drinks (prosecco, spiced rum sangria and Sol beer).
Once guests have finished tucking into a menu of delicious burgers, including Queso Libre as a vegetarian option and Saint and Sinner as the vegan burger plus Barrio Churros, the musical bingo commences, brought to life by a captivating host and nostalgic 80s tunes by Barrio's best DJs. Brunch goers can expect witty bingo calls, group singalongs and impromptu tableside performances. Prizes for winning the brunch also include a very tasty £100 bar tab.
For £35 per person, over-21s can enjoy 90 minutes of bottomless drinks and then eat, bingo and party until 5pm.
Those interested can book the first La Isla Bonita 80s Brunch at Barrio Watford for a special launch price of £25 (valid for 5th and 12th Nov brunch dates).
More about Barrio Watford
On 20th October 2022, Barrio Familia opened its first out-of-London venue in Watford, bringing Latin-inspired cocktails, authentic Mexican eats, a killer happy hour offering, live entertainment and DJs, plus an immersive 80s Bingo Bottomless Brunch.
Following the announcement of the group's flagship site, and world's largest tequila bar, in Covent Garden which is set to launch in early November, Barrio Familia has opened Watford's first Tequila bar this month.
Bringing the spirit of the Latin Quarter into Watford, the new venue will have space for up to 200 guests to enjoy a brand new, freshly crafted cocktail menu, delicious Mexican inspired food creations, including their signature tacos, and famous Latino party vibes.
The outside terrace is also being turned into Barrio's popular tropical yard, offering the perfect space for another 80 guests to gather with like-minded 'amigos' and sip cocktails, enjoy a meal and experience a fiesta like never before.
Barrio Familia was acquired by Nightcap in November 2021 and has since gone from strength to strength. New venues; Barrio Watford and Barrio Covent Garden will add to their growing portfolio of sites in Shoreditch, Soho, Angel, and Brixton. After opening the first Barrio site in 2007, the group's vision was to have a Barrio in every big party neighborhood in the UK and Watford will play a huge role in that exciting expansion.
Each of the Barrio Bars sites offer a full-colour, full-flavour experience, and of course, plenty of Tequila. The group plans to open seven days a week and be the perfect new spot in Watford for all occasions, from lunches and daytime drinks to brunches and late night partying.
Jim Robertson, Managing Director of Barrio Familia, commented:
"We are incredibly excited to be taking our Latino party outside of London for the first time. This is a fantastic venue and we can't wait to welcome the residents of Watford into the Barrio familia and bring the party! I believe Barrio will be a fantastic addition to Watford High Street that will suit all types of occasions and bring a feel good bar that welcomes everyone. We have some amazing things planned for Barrio Watford, so watch this space and get ready for the biggest fiesta in town!"
Air Aesthetics & Wellness opens in Christopher Place St Albans
Air Aesthetics & Wellness is a brand new, state-of-the-art clinic in St Albans' Christopher Place that's just been launched by Dr Claire Oliver.  It promises to bring a touch of 'Harley Street to Hertfordshire' with its doctor-led, FDA-cleared treatments that not only help with skin health and rejuvenation from the inside out but also collagen banking and even guaranteed fat loss.  Air Aesthetics & Wellness strap-line is: "Still You, but on a really good day."
What does 'Still You, but on a really good day' mean?
Air Aesthetics & Wellness prides itself on its holistic, ethical, and natural results approach to aesthetics and wellness.  They strive for beauty and confidence from the inside out and help clients to be the best version of themselves through a 360-degree approach encompassing advanced clinical skincare and rejuvenation, clinical facials, beauty treatments, diet and nutrition, and – just as important – exercise. In short, it's their aim to turn back time, making you a fresher version of your best self.
The luxury clinic offers pioneering, FDA-approved aesthetic treatments that are not only doctor-led, but that deliver proven and safe results without the need for invasive surgery and downtime.  Alongside the treatments, there is a dedicated Wellness Clinic offering advice on nutrition, functional medicine, Menopause/HRT, and intimate female treatments associated with ageing.
Dr Oliver and her team have worked hard for over a decade in Henley in Arden and Birmingham and have won many major awards including 'Best Clinic – Midlands and Wales' in the 2021 Aesthetics Awards.  They are hopeful that St Albans will be equally well received.
Air Aesthetics is doctor-led.  What does that actually mean?
It means they can offer the best, advanced skin rejuvenation treatments available – and you can be safe in the knowledge that you are being treated by a highly trained doctor.  Dr Claire Oliver (pictured) is both Medical Director (GDC 70918), and founder, and still leads the clinic.  Claire has over 20 years' experience as an aesthetics practitioner and has dedicated her professional career to the study of skin health and ageing.  She remains passionate that healthy skin really is at the heart of looking good, feeling great and being confident in your own skin.
Dr Oliver is supported in St Albans by Dr Zartash Badar, as well as a team of highly skilled, medical aestheticians – three of whom have been employed from the local St Albans area.
What brings you to St Albans?
"I'm extremely excited about launching our clinic in St Albans.  We've invested over £750,000 in the clinic and will bring Harley Street standards to Hertfordshire.  Our mission, at Air, is to make it much easier for clients in St Albans to access doctor-led, 360-degree skin rejuvenation and fat loss solutions in a beautiful clinic environment – without the need to trek into central London," said Dr Oliver.
What has surprised you most about St Albans?
"We've been pleasantly surprised by the welcome we've already received in St Albans: from our neighbours in Christopher Place to residents dropping in, saying hello and stopping to speak. We are keen to partner or work collaboratively with local businesses to create interesting events enhancing the experience St Albans offers – so we'd welcome people to drop by and speak to us," added Dr Oliver.
How can people find out more about Air Aesthetics & Wellness or book a consultation?
Call 01727 221 773, email info@airaesthetics.co.uk or visit www.airaesthetics.co.uk