Luton and Milton Keynes David Lloyd reopen for outdoor fitness
With their large open air spaces, David Lloyd Clubs is in a unique position to be able to offer an extensive programme of much-needed group exercise, tennis and swimming for all the family at its clubs across England.

The Covid-19 pandemic has proven just how important our physical and mental wellbeing is, and after the last 12 months of lockdowns, David Lloyd Clubs is delighted to finally reopen to help the nation to get motivated and inspired to reset their habits, as well as benefit from the sense of community and seeing other members after many months of isolation.
 
The clubs' open air spaces will allow members to safely take part in a range of outdoor activities, all strictly following Government guidelines, offering activities which improve strength, flexibility, mobility and support a healthy immune system.
There will be an extensive programme of up to 85 group exercise classes a week – from yoga, Pilates, group cycling classes and bootcamp style workouts, along with some other David Lloyd Clubs favourites including Battlebox and Blaze, all led by expert instructors.  The majority of outdoor classes will take place under open sided marquees and giant umbrellas to shelter members from the elements.
 
Personal trainers will also be available for those looking for added motivation after lockdown. In addition, outdoor tennis will be open for one-to-one coaching, singles and doubles play. The heated outdoor swimming pools will be open every day where available.
 
The Group awaits confirmation that it can reopen its indoor facilities as part of the next stage of the roadmap on 12th April, alongside non-essential retail.

As the fitness and health industry makes its first steps to reopening after Lockdown 3, it is also calling on the Government for greater financial support, with increased rates relief for fitness businesses plus reduced VAT similar to that offered to the hospitality industry, so that this important sector, which has been closed for around nine months in the last year, can begin its recovery from this devastating crisis.
 
Glenn Earlam, CEO David Lloyd Clubs commented: "We're delighted to be able to reopen for outdoor exercise. Our outdoor clubs in Scotland and Wales have proved to be very popular and our members have told us how much they have missed their clubs in England so we know that this move will mean a lot to them.
We've shown that we can operate safely, but despite this, fitness and leisure centres have been closed for the best part of nine months in the last year. With very little income in the last year, we desperately need more financial support from the Government. Whilst we appreciate the assistance that we have received while we have been closed, the Government's budget earlier this month offered our industry little comfort for the future.

Our sector will play an important part in the nation's recovery from the pandemic. These last 12 months have taught us all to prioritise our health, and gyms have an essential role to play in getting the nation back on its feet. Exercise strengthens the immune system, protecting against viruses such as flu and Covid-19 and helps combat obesity and diabetes, which are significant mortality factors.
Luton and Milton Keynes David Lloyd reopen for outdoor fitness
David Lloyd Luton
Located on Capability Green Business Park just off the M1, David Lloyd Luton is a boutique fitness destination for the whole family
910 Capability Green,
Luton LU1 3LU
David Lloyd Milton Keynes
Set in a leafy spot between Campbell Park and Willen Lake, David Lloyd Milton Keynes is far more than just a health club.
Livingstone Dr, Newlands,
Milton Keynes MK15 0DL
David Lloyd Beaconsfield opens new luxury spa & upgrades gym
David Lloyd Beaconsfield has received a significant multi-million pound investment to firmly position it as the area's leading family-friendly health, spa, fitness and racquets clubs. The Club offers unrivalled facilities to support members with their health and wellness needs, whether that be fitness, relaxation or socialising with friends and family.
David Lloyd Beaconsfield Spa
The centre piece of the redevelopment is the luxurious super-spa; known as the Spa Retreat. Set within a newly built area of the club, it's a world away from anywhere, with extensive state-of-the-art facilities. Heat, cool and relax are the three guiding principles of the expertly designed 'spa journey', scientifically designed to boost overall wellness and help relax, unwind and escape. There are few better activities for overall wellness than spending some much-deserved down time relaxing in a spa.
David Lloyd Beaconsfield facilities
Along with the investment in the relaxation facilities, there will also be significant upgrade to the gym and group exercises studios. Fitness enthusiasts can up their performance with all new equipment in the state-of-the-art gym. The existing High Impact and Spin Studio will receive a refresh and a brand-new Mind and Body Studio will be built.

As part of the investment David Lloyd Beaconsfield now offers an exclusive group exercise personal training program – Delta. Delta offers members the chance to work in small groups of like-minded people, prepare to be inspired and motivated by an expert coach fast tracking individuals to peak fitness on a 6-week course. Set on the bright airy revamped gym floor, Delta thrives to push members to their peak fitness.
Investing in the future for David Lloyd Beaconsfield
David Lloyd Beaconsfield's General Manager, Mary Jones said: "We've promised to invest in the club to make it bigger and better than ever. Our brand new luxury Spa Retreat is set to rival the top spas in the UK and I think our members will love the new stylish indoor and outdoor spas which are a stunning place to relax and unwind after a workout or busy day. In addition, we've also launched our new Personal Training class Delta, which offers members the opportunity to really push themselves to their limits. This investment is exactly what the Club needed and firmly places it as the top health and fitness clubs in the area."
In addition to the new and refurbished facilities, David Lloyd Beaconsfield offers DL Kids facilities with over 30 hours of inclusive junior sessions each week, outdoor tennis courts, adults and kids splash pool, group exercise studios including a dedicated cycling studio, a restaurant and café bar, crèche and free members Wi-Fi.
David Lloyd Beaconsfield Address
David Lloyd Beaconsfield can be found on Glory Mill Ln, Wooburn Green, High Wycombe HP10 0BY. Go and make the most of David Lloyds' cutting-edge gym equipment. Improve your serve on match-quality tennis courts. Join in with hundreds of classes and enjoy family activities to keep children occupied for days at a time. Swim indoors and out in David Lloyds' pools. Whether you've got clear goals or need somewhere to start, David Lloyd Staff have got the experience and the tools to help you get to where you want to be.
Milton Keynes activewear brand Gymcub Apparel opens Christmas pop-up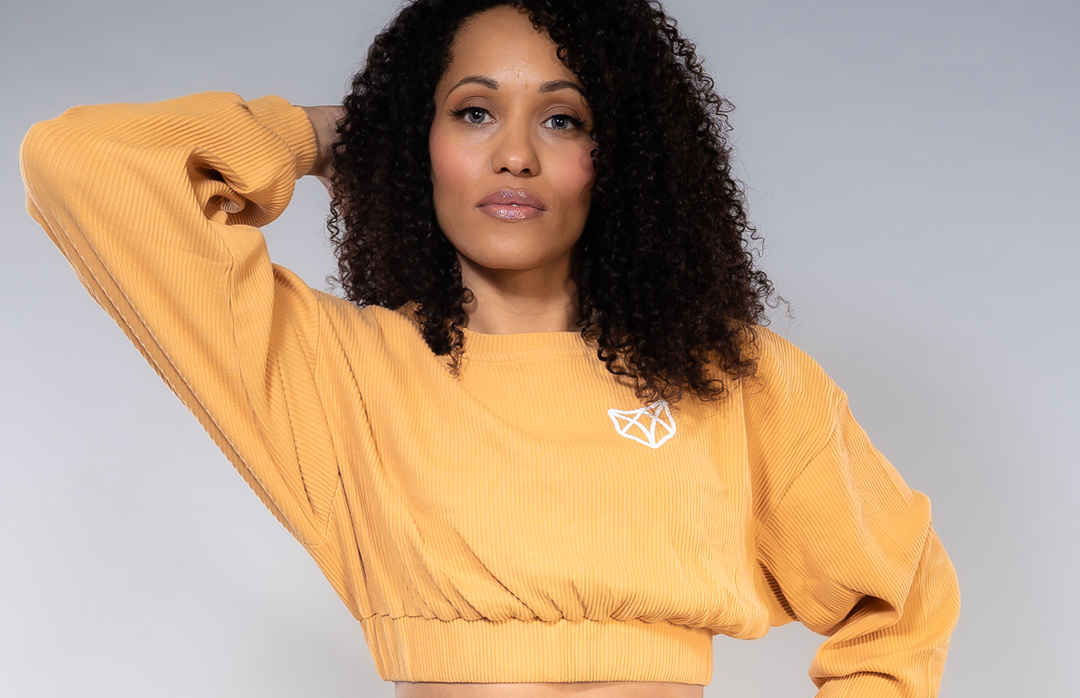 GymCub Apparel, the Milton Keynes born activewear and leisure brand is set to open a pop-up store at Midsummer Place, Milton Keynes following a successful launch online earlier this year. Opening at 10am on Wednesday 1st December, the brand – which has a growing fanbase in the local area – will welcome guests throughout the festive period and into the New Year, for a limited time only.
Marking the opening of its first ever physical store, the brand – known for its bold and daring designs – will sell its best-selling items including its co-ord signature tracksuits and hoodies, as well as its much-loved t-shirts, vests, leggings, and cropped tops. It will also launch a brand-new limited-edition line which will be exclusively available in store only.
Located opposite Victoria's Secret, the stylish activewear brand which has been spotted on a host of reality TV stars including Love Island's Connor Durman, Emma Woodhams and TOWIE's Roman Hackett will finally be available to purchase in store for the first time ever and will celebrate by sharing an exclusive 50% discount to first time customers on Friday 3rd December.
Richard Cayless, Owner of GymCub Apparel commented "GymCub Apparel was born here in Milton Keynes, so it only felt right to open our first ever pop-up in the city. We've had a successful launch period, growing our community online and this marks the next step in building that fanbase further. Our ethos is all about looking great and feeling great and that will be reflected in our instore experience"
He continued "We know Christmas is always a busy period, with lots of people on the lookout for the perfect gift and we cannot wait to bring our bold and daring designs to Milton Keynes. We cannot wait to welcome everyone when doors open at 10am on Wednesday."
The Gym offers Three Counties the chance to go 'swear zero"
Winter is coming, Christmas is calling, and while Santa is still busy in his workshop, The Gym Group has a present for the nation that will spread yuletide cheer and positive energy in equal measure.
To keep everyone feeling good, both mentally and physically this Christmas, The Gym Group has teamed up with sustainable business owner Montana Brown to launch its campaign for the festive season, Sweat Zero. Montana has swapped the board room for the iron paradise and in partnership with The Gym Group, is offering everyone, no matter what their fitness goals, the chance to zero out on all the goodies and treats we all deserve to enjoy.
To make good on this promise, from today, The Gym is offering 5,373 free three-day passes, to those in the South East of England including The Three Counties – which is exactly the same number of average calories consumed by an adult on Christmas Day.
Speaking about the partnership, Montana said: "After the wash out that was last Christmas, we all deserve to celebrate this year. But finding a balance between keeping active and indulging can be very difficult (especially for me as I love Yorkshire puddings!). That's where Sweat Zero from The Gym Group comes in as it's helping the nation to enjoy the festive fitness period with free passes, allowing you to give the gym a go. No matter who you are, your shape or size, The Gym Group will help you stay active and get your body moving this Christmas so we can look after our bodies physically and mentally to make the most of the big day / the whole Christmas period in my case."
Like the term Net Zero, Sweat Zero is all about helping to strike a balance between living your life and being fit and healthy by removing any of the guilt which can come after some serious Christmas overindulgence. Whether you want to burn off the Baileys or bench press the brussels with a three-day free pass guests can visit any of the 200 nationwide The Gym Group venues, to experience their high spec kit across cardio, weightlifting, toning and class zones plus unlimited classes and access to a team of highly qualified personal trainers.
Redeeming the free three-day pass is super simple. Just visit The Gym group website, find a gym near you, choose a day passes membership and three-day pass, then select the dates and enter the promo code SWEATZERO.
The Gym locations in the Three Counties
The Gym Bedfordshire
The Gym Luton
The Galaxy Centre
1 Bridge Street C1
Luton LU1
The Gym Bedford
Alban Retail Park
London Rd
Bedford
Bedfordshire
MK42 0NW
The Gym Buckinghamshire
The Gym High Wycombe
Red Lion House
Castle Street
High Wycombe
Buckinghamshire
HP13 6RF
The Gym Aylesbury
6-8 Great Western Street
Friars Square Shopping Centre
Aylesbury
HP20 2PU
The Gym Milton Keynes
Phoenix House
Elder Gate
Milton Keynes
MK9 1AW
The Gym Hertfordshire
The Gym Watford
Imperial Park Imperial Way
Watford
Hertfordshire
WD24 4JF
The Gym Hemel Hempstead
Leisure World Jarman Way
Hemel Hempstead
Hemel Hempstead
HP2 4JS