Micromobility firm Spin launches e-scooter trial in Milton Keynes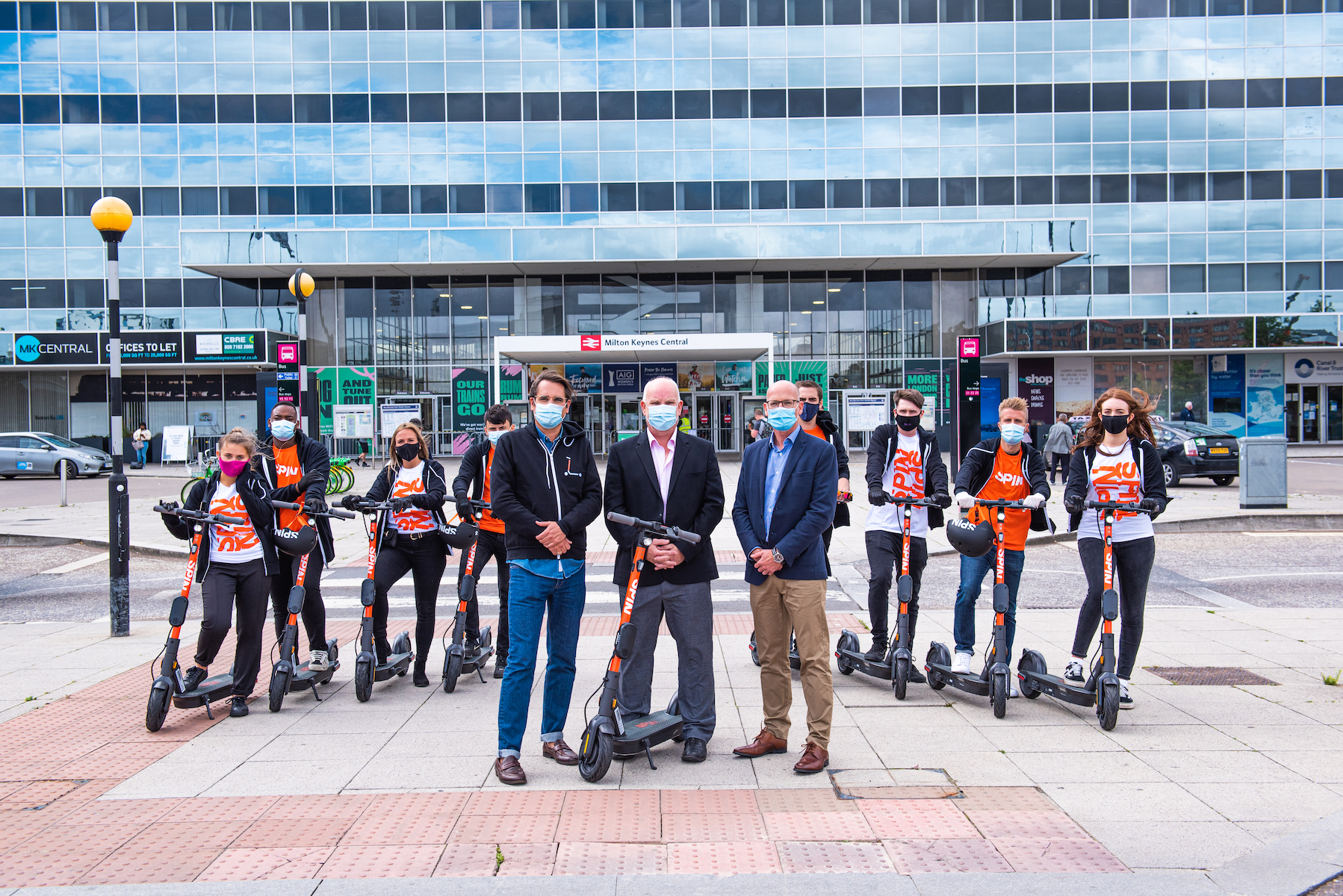 Spin, the micromobility unit of Ford Motor Company, announced its e-scooters are now available for public hire in Milton Keynes. This marks the company's first market in the context of the recently legalised e-scooter trials taking place across the United Kingdom.
Local residents to Milton Keynes may have already started to notice the distinct e-scooters parked in various locations. On Saturday, Spin began ramping up its scooter operations by placing 100 scooters on the streets for residents to begin using. Over the coming weeks and months, Spin plan to steadily increase the number of scooters to 300.
How do I use a Spin e-scooter?
Using one of the Spin e-scooters in Milton Keynes is pretty simple. It is worth noting from the start that these e-scooters are for anyone 18 years old and above. To start your first trip, you will need to download the Spin App on your smartphone, review their comprehensive set of rules and safety guidelines. It is extremely important that you follow the safety guidelines. If you have not used a e-scooter before or consider yourself a novice, we recommend you visit Spin Safe Digital.
Spin Safe Digital is an online learning resource that will teach you how to start and end trips properly and parking techniques to ensure walkways are free of scooter clutter. You can receive a £5 discount if you take an online quiz so it is well worth taking a few minutes to do the quiz.
How much does the Spin e-scooter cost?
The e-scooter costs £0.25 per minute. There are no setup costs or unlock fees during the trial.
Where can I ride the Spin e-Scooter in Milton Keynes
The scooters can be used on the town's redways, which provide the local community with convenient connectivity across the town.
Milton Keynes has over 200 miles of shared-use paths, known as Redways, for cycling and walking. The traffic-free network covers most of the city estates with some Redways extending out to connect to the older towns. The redways are an important part of Milton Keynes. They are shared-use routes for people on foot or on cycles. The traffic-free network is popular for leisure, for commuting and for staying active. Redways may be used by anyone cycling and walking including people with pushchairs or prams and those in wheelchairs (including powered wheelchairs / mobility scooters). RESPECT OTHERS ON REDWAYS.
How much does the Spin e-scooter cost?
The e-scooter costs £0.25 per minute. There are no setup costs or unlock fees during the trial.
Spin is working closely with Milton Keynes Council to roll out its fleet responsibly, with public safety being the top priority. Over the weekend, the company held a series of public education events for Milton Keynes residents to come out and learn more about how to ride safely. Spin plans to hold several additional safety and public engagement events in the next several weeks to raise awareness and ensure full compliance with local and national rules.
Felix Petersen, Head of Europe at Spin, said "We're excited to bring the first of our UK e-scooter fleets to Milton Keynes and had a highly-encouraging response from local riders at our Spin Safe events. This is the first of many e-scooters trials across the UK as part of our firm commitment to fully integrate e-scooters into local transportation ecosystems. We hope to responsibly fulfill the need UK residents have for this new transport mode as an accessible, inexpensive and greener alternative to cars and public transport."
John Lippe, Director of City Engagement at Ford Mobility commented, "Communities around the world are adjusting to this new environment where open-air, sustainable micromobility solutions are not just wanted, but needed for safe travel. We're ready to bring two wheels to residents throughout the UK with Spin."
Which High Wycombe destinations deserve a monopoly spot?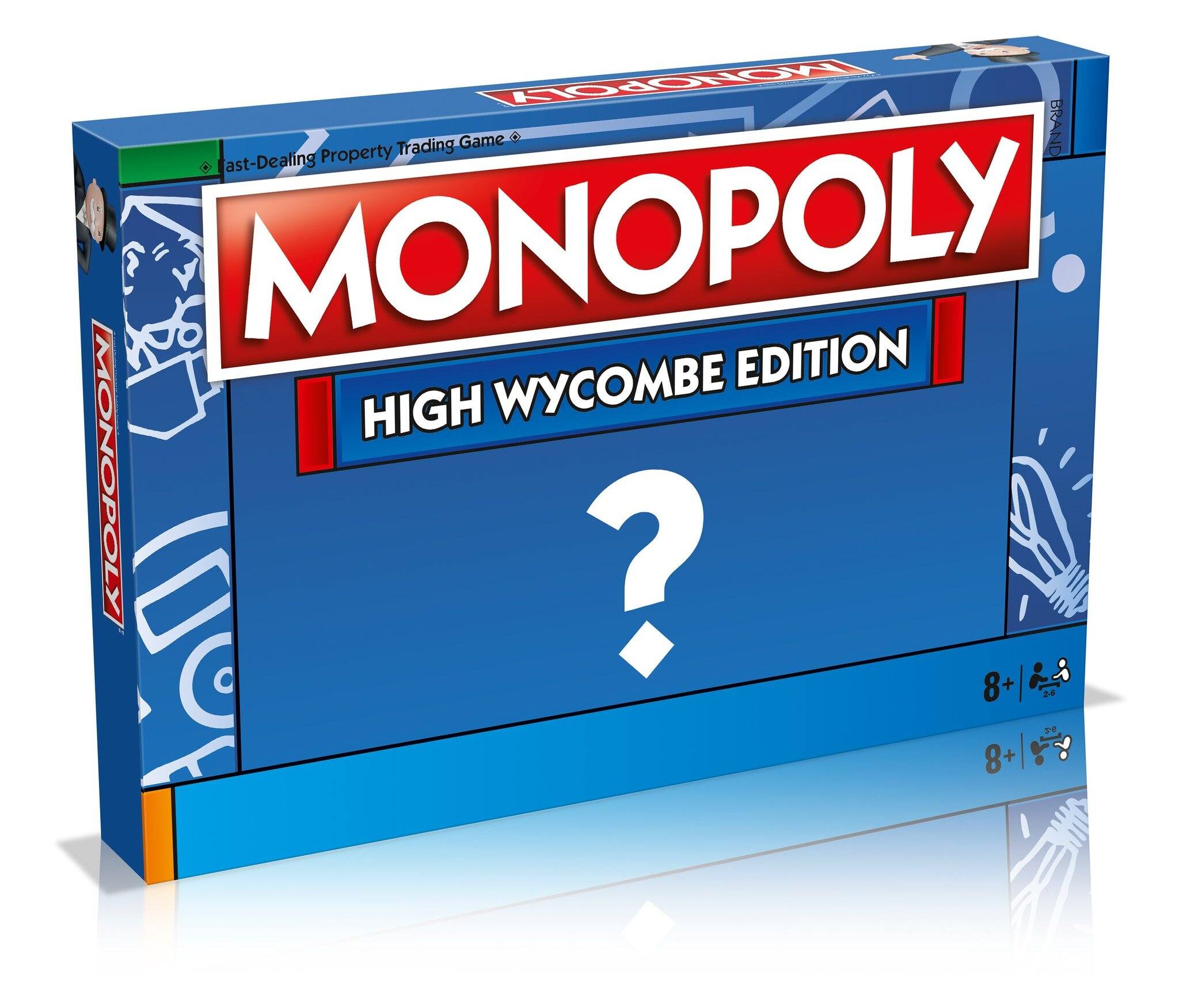 A High Wycombe Monopoly board is about to become a thing as the makers of the popular family game Hasbro announced that High Wycombe would be joining the likes London, Atlantic City and Westeros with its own version of the classic board game.
The High Wycombe Edition of the world's most popular board game will hit the shops later around October. This will ensure residents of High Wycombe would be able to get theirs in time for Christmas.
But before then, High Wycombe BID are inviting you to submit your suggestions as to which High Wycombe landmarks, like The Guildhall, Red Lion Statue etc, should get to land on the classic Monopoly address like Mayfair and Park Lane.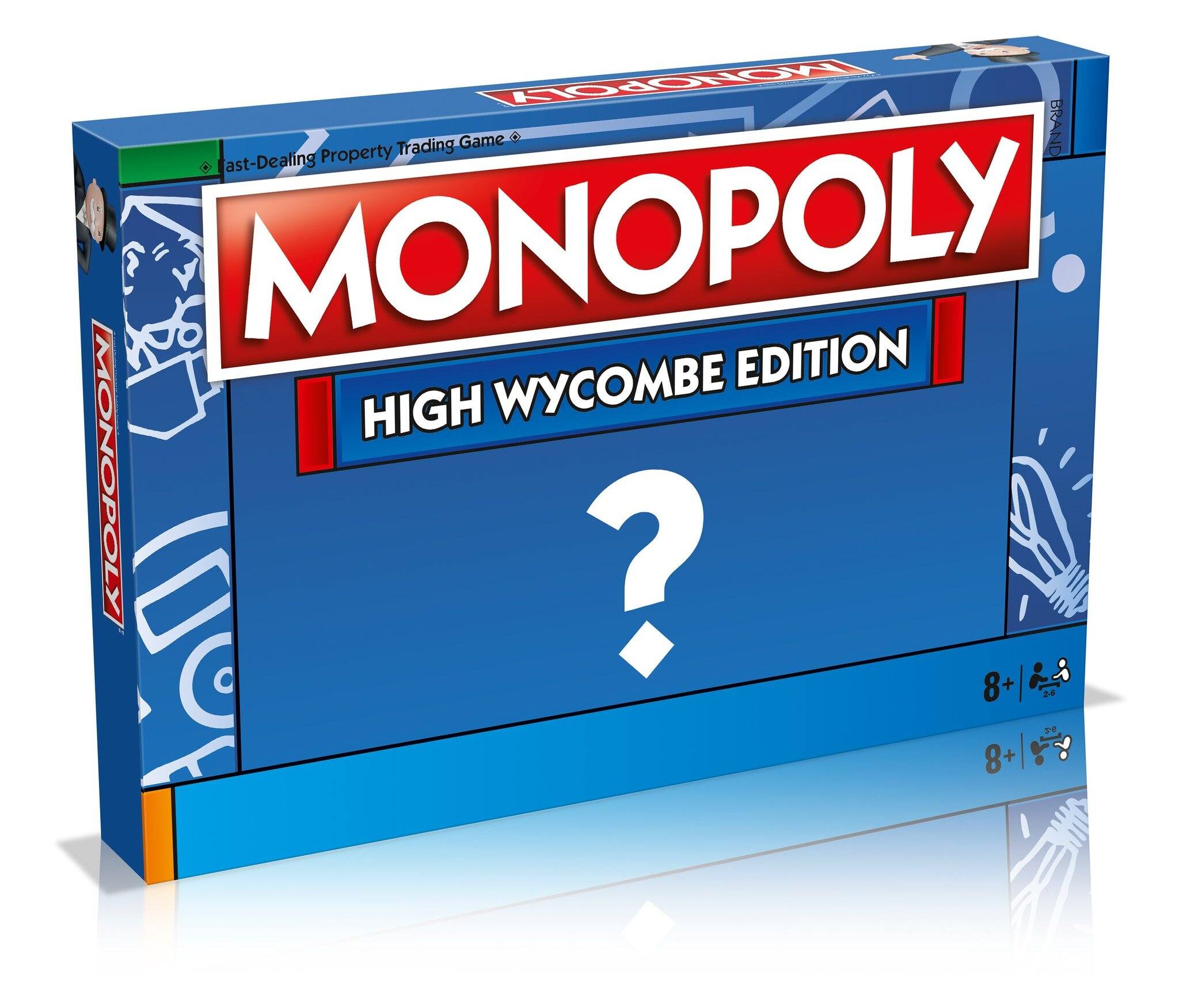 High Wycombe Monopoly contenders
For the next week, we are going to leave this High Wycombe poll open to discover what residents think. Which High Wycombe destination do YOU believe deserves a monopoly spot?
[forminator_poll id="81953″]
If you haven't already, please do take a moment to submit suggestions for which iconic landmarks you'd like to see included in the final game. Email your ideas over to wycombe@winningmoves.co.uk before the voting closes on the 28 February. You can also check out the High Wycombe Monopoly Facebook page.
The V1ce card review one year on: New interface and price changes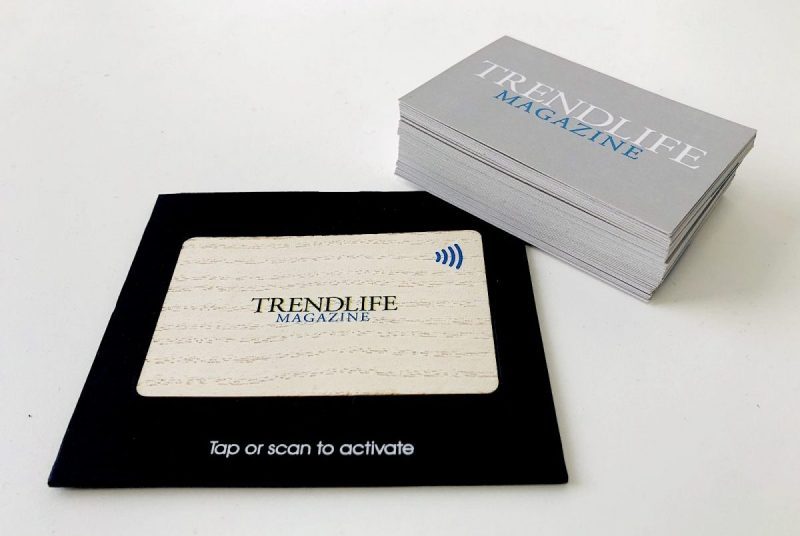 When we do reviews, we tend not to go back but we thought we should for the V1ce Card given that we gave the business cards such a positive review. Our previous V1ce card review focused purely on the design and functionality of the card themselves. We have been using our cards for over a year and with news of a new interface and price changes, we felt it would be good to create the V1ce card review one year on.
When we did our first V1ce card review, the entry card was the V1CE One Card is currently price at £25.00. The next card in the range wass the V1CE Transparent One Card and this was also priced at £25.00. The Walnut Bamboo ECO One Card was £39.99.
The Vice One card is now called the Add Your Name card and the price is £25. The V1CE Transparent One Card has been removed from the range and replace with a new selection of cards that include the Blue PVC One Card and the Red PVC One Card.
We reviewed the Walnut Bamboo ECO One Card which was £39.99. The price has remained the same but a new selection has been introduced which include:-
Bamboo ECO One Card – £39.99
Black Bamboo ECO One Card – £49.99
Sapele Bamboo ECO One Card – £39.99
Cherry Bamboo ECO One Card – £39.99
In our first review, we didn't show or talk about the interface in which you setup your Vice card. All your V1ce card settings are managed here. We haven't beta tested the V1ce V2 interface but it looks visually better than the first already. We will do a comprehensive review and update on the new additions and bug fixes
We haven't noticed any issues with readability and the cards we ordered have kept their appearance despite heavy use. No warping or loss of colour in the print. Aside from some scratches on the Metal Hybrid Card caused by a too many debit cards in a Secrid wallet. There are new style cards and new accessories in the range which you can view at v1ce.co.uk.
V1ce card discount codes
At the present moment, we don't have any V1ce card discount codes but you could try using "TrendLife" in your checkout. Visit v1ce.co.uk to see what you can save.
Bang & Olufsen Bicester Village opens in time for Christmas
This week, on Saturday 12th November, Danish audio specialists, Bang & Olufsen, will open the doors to its latest boutique store at Bicester Village, the UK's luxury open-air shopping destination. Joining a collection of over 160 leading global brands, the company aims to make the store a renowned shopping destination for the finest audio products on the market.
The Bang & Olufsen team has worked tirelessly over the recent months to ensure that the store will open with the very latest store concept, whilst adhering to the government guidelines put in place for retail in the wake of the recent COVID-19 lockdown. Upon entering the store, the distinctive interior is synonymous with the brand's heritage and the aesthetic embodies Bang & Olufsen's timeless Danish design philosophy – a sanctuary for any shopper.

Bang & Olufsen has been pioneering audio and video innovations since 1925 and has always had a strong presence across the UK. This latest store opening shows yet further commitment to providing customers with the opportunity to see, hear and feel the company's iconic products.
"We are delighted to share the news of our new store in the year where we celebrate the brand's 95th anniversary. The UK is one of our six core markets and strategically important for our growth strategy, and opening this new store indicates our ambition to continue to strengthen our presence, also in psychical retail, and further improve the experience for our UK customers," says Scott Anderson, Director UK & Ireland at Bang & Olufsen.
We believe in providing interactive and memorable experiences for customers shopping for high-end audio and televisions. To do so effectively, we are committed to delivering these ingredients across both digital and physical environments. Customers are able to research our products on the Bicester Village website, place orders via the virtual shopping service and visit us in-store " says Anderson.
James Simons, Head of Retail UK & Ireland at Bang & Olufsen adds, "Online has changed the retail landscape no question, but we believe an omnichannel approach is key to delivering the best customer experience. Customers will want to see our distinctive designs, immerse themselves with superior sound performance and feel the rich materials that set our products apart, with expert guidance on hand to help them with their requirements."
Bang & Olufsen welcomes shoppers to their new store in Bicester Village. The doors will officially open at 09:00 on the 12th December 2020 and customers are invited in on the opening day to explore the new store and collect a complimentary memento.
In the first week of opening, all visitors to the store will be in with a chance to win the award winning Beoplay H9 active noise cancelling headphones. To enter, visitors will simply need to register their interest in receiving news and information about forthcoming product launches and events.