Watford Women's Centre charity appeals to donors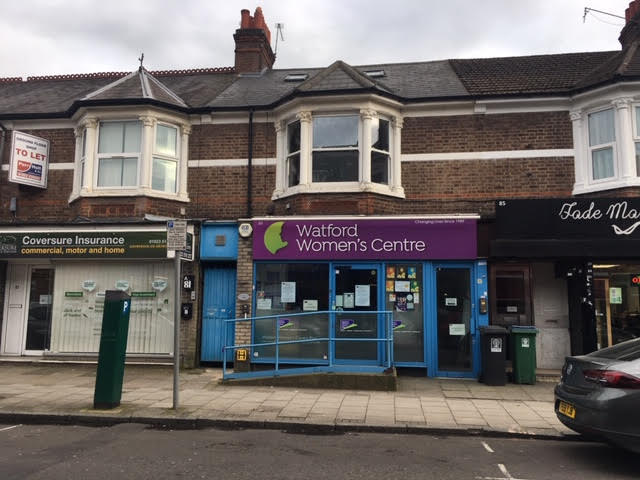 Watford Women's Centre is urgently appealing for donations in order to continue to deliver its services to the local community. The Centre has been providing life-changing support to victims of domestic abuse for over 30 years and is now the only women's centre left in Hertfordshire.
Due to the lockdown, the Centre on Market Street has been forced to close; however the dedicated staff are working remotely to provide emotional, practical and educational support to the local community.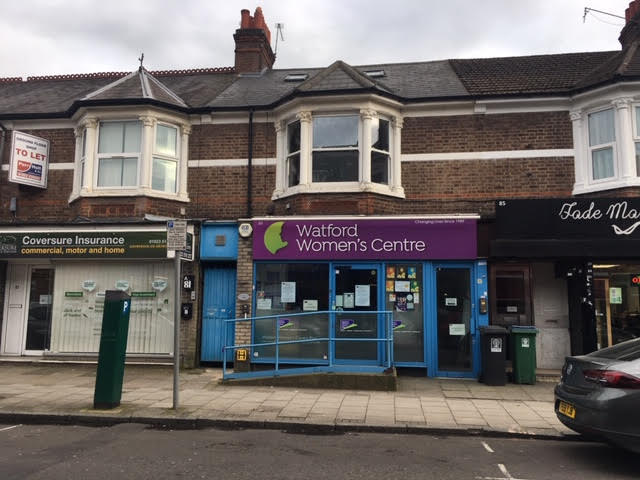 They offer one to one support for women experiencing, or at risk of, domestic abuse, as well as low-cost therapeutic counselling. The Centre's range of courses, including English, Maths and ICT, are currently being delivered online via Zoom. A free careers service and job club are also available for women seeking help with exploring career options or finding and applying for a new role. 
Fiona Miller, CEO of Watford Women's Centre said:
"The number of cases of domestic abuse has soared since the lockdown came into effect, and we expect an increase in calls as restrictions lift and those women trapped with their abusers are able to reach out for help.  As the only women's centre remaining in Hertfordshire this affects people living across a huge area. We're asking for people to donate now so that we can still be here for women when they need us most, once the lockdown is over. A donation of £20 could provide an hour of therapeutic counselling and could prevent a mental health crisis for a woman experiencing domestic abuse. Watford Council has given us three months' funding for domestic abuse support but beyond that we will be unable to provide services without additional donations."
Donations can be made online at www.wwcplus.org.uk/donate
Watford Women's Centre is also looking for corporate partners to focus on shared objectives and generate mutual benefit. Please email fiona@watfordwomenscentre.org.uk to find out more.
MyMiltonKeynes celebrates £10,000 donations to help end homelessness in MK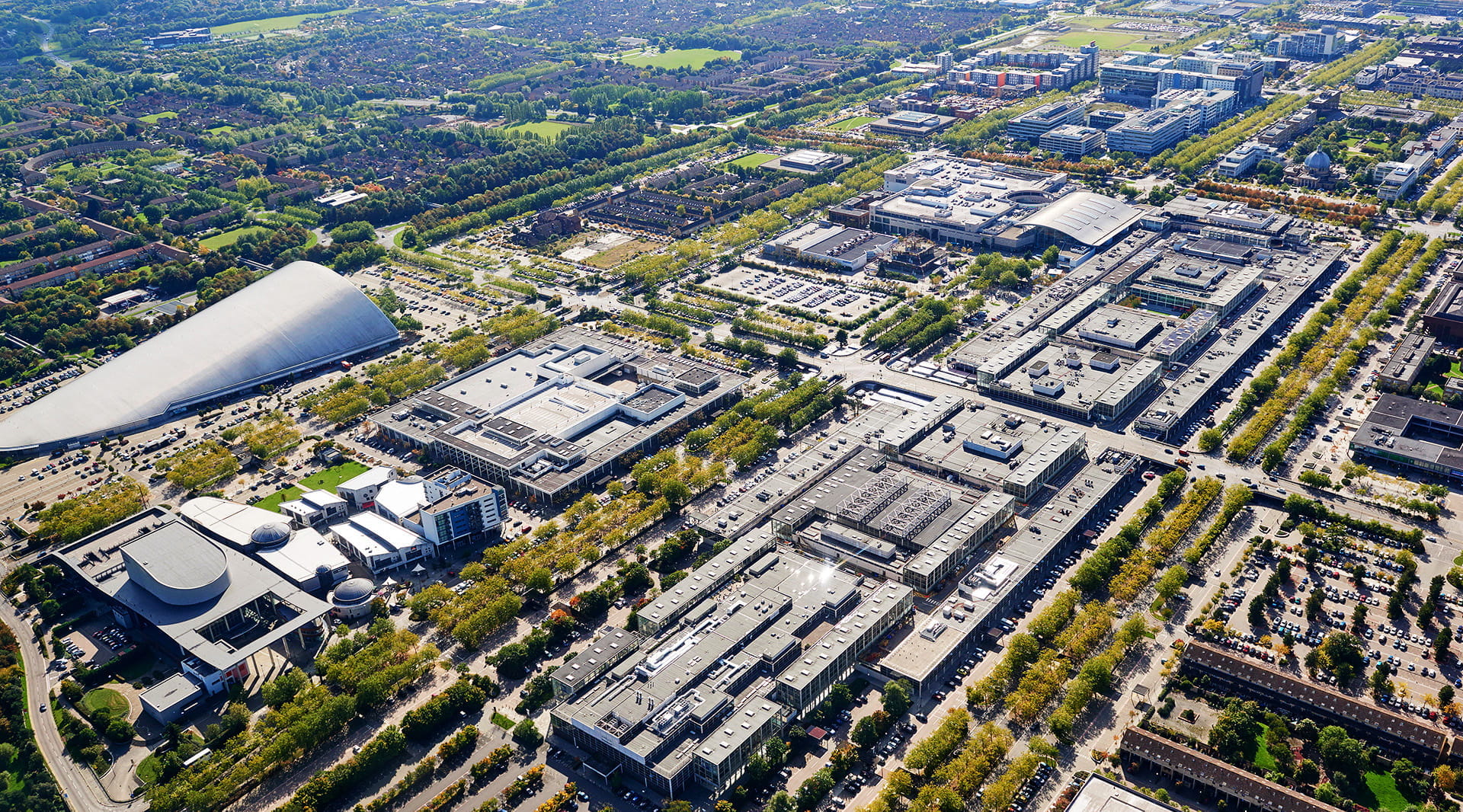 Homelessness has been a big issue for everyone in Central Milton Keynes for many years and the MyMiltonKeynes 'Tap to Donate' scheme, launched in December 2019, was set up to support Milton Keynes Homelessness Partnership (MKHP), who work together with a number of key organisations to provide a real and long-term solution to homelessness in our city.
Starting off with two trial donation points, the scheme has grown rapidly, in spite of the pandemic, and there are now nine machines strategically located across CMK, including within the shopping centres, train station, hotels and leisure sites.
Thanks to kind contributions from the local community, MKHP has been able to step-up its vital work to support those who are most 'at risk' of homelessness. This has come at a particularly prevalent time, with the end of the government's financial Covid support and changes in funding streams increasing the vulnerability of low-income households.
Snapshot of MyMiltonKeynes support
Thanks to contributions from the Tap to Donate scheme MKHP has been able to:
Complete phase one of its mapping of service provision (health, wellbeing, financial and housing) within the homeless sector, and work towards phases two and three, which will develop a service that provides easy access to the right support at the right time.
Bring together a network of 35 organisations from the voluntary, statutory and private sector to share best practice, identify challenges and work together to deliver long-term solutions.
Implement the MKHP Health and Wellbeing strategy, working in collaboration with mental health services and outreach clinics to target more than 750 households in temporary accommodation to understand and improve their access to GP and other health service in MK.
Support volunteers with the training required to help homeless people, offering a counselling service during the pandemic and carrying out much needed research, in order to make recommendations for change.
Coordinate food provision for 200 homeless and vulnerable people in temporary accommodation at the height of the pandemic and deliver a comprehensive report of the learnings, to help shape future requirements, for example avoiding duplication, raising food standards and minimising the chance of people slipping through the net.
Work with Jury's Inn Hotel to distribute surplus food, bedding and linen. As a result of introductions made by MyMiltonKeynes:

170 breakfast bags were donated and distributed to Winter Night Shelter, YMCA and Salvation Army;
Over 200 items of bedding and linen have been donated to YMCA, Salvation Army and Connections Support, benefiting those who are at risk of experiencing homelessness.

Establish a COVID Action Group to deliver vaccines to rough sleepers, those in emergency hotels and in temporary accommodation, as well as young people at risk and Afghan Refugees in MK:

15 locations, administering 250 vaccinations to those aged over 16 who may not currently access traditional GP services. This is an ongoing programme.

Development of a pilot plan* called 'Pathways to Independence', designed to provide person-centred solutions to positively impact people experiencing homelessness, by:

Reducing health inequalities (access to health services and outreach clinics)
Developing skills to enable people to make good lifestyle choices and to build resilience (money management and sustaining a tenancy)
Reducing isolation and promoting integration by connecting communities (signposting to local community activities)
Improving access to support services available to the homeless
Developing tools to support individual journey tracking and data sharing between MKHP registered partners.
Tracey McCillen, Chief Executive of Milton Keynes Homelessness Partnership, explains: "When we first discussed the idea of the Tap to Donate machines with MyMiltonKeynes, we could never have imagined how successful the scheme would become and we are overwhelmed to have reached such a milestone target in just two years, particularly given the huge challenges we have all faced.
"As well as all of the successes outlined above, Tap to Donate boosted funding that we received from the National Lottery Community Fund, enabling us to complete our research report 'Impact of COVID 19 on homelessness in MK'. This is the first report of its kind for MK and as a result a series of recommendations are being mobilised into action. You can read the report at https://www.mkhp.co.uk/assets/documents/The-Impact-of-COVID-19-on-Homelessness-in-Milton-Keynes-Full-Report.pdf"
Melanie Beck MBE, Chief Executive of MyMiltonKeynes, says: "One of our leading priorities, as set out in our plan for the first term of the Milton Keynes BID was to: partner with MK Council and local charities to find a long-term solution to rough sleeping and aggressive begging in the city centre. As well as working with MKHP to deliver and maintain the Tap to Donate machines, we've supported the YMCA, investing in its new homes for young people and assisting with placing YMCA residents in paid supported employment to facilitate their ambitions to make positive life changes.
"We're immensely proud of our members for supporting us to donate £75,000 to the YMCA and in reaching nine Tap to Donate locations and £10,000 so far, and for voting for MyMiltonKeynes to continue its work to create a safe, clean, mobile, intelligent and amazing city, for at least the next five years. But most of all we want to thank the Milton Keynes community, whose contributions enable MKHP and their partners to go far beyond what has ever been possible before, in their mission to end homelessness in Milton Keynes."
For further information about Milton Keynes Homelessness Partnership and how you can support its work visit https://mkhp.co.uk/.
Sweat Studios in Milton Keynes hosts TrendLife's lunchNbloggers
The fabulous Sweat Studios in Milton Keynes played host to another lunchNbloggers masterclass welcoming our teams and some new members.
Located within The Hub Milton Keynes, Sweat Studios aims to provide yoga for everyone. The Sweat Studios team believe passionately that yoga is the best way to a fit and healthy body.
Our masterclass was delivered by Kirsty, owner of Sweat Studios who took our team through the basics building up to more advance yoga poses.
We had originally planned to do a Yoga Masterclass at Sweat Studios in May but due to social distancing rules at the time, we felt we would get a better experience once restrictions were lifted.
The good news was we had the studio to ourselves even though Sweat Studios is operating at less capacity than pre-Covid levels and there are sanitisation stations in place across the studio as well as safety signage.
The Benefits of Yoga
So what are the key benefits of Yoga? Yoga can boost your mental and physical fitness by improving sleep, busting stress, strengthening your heart, and more.
Yoga increases your flexibility. …
Yoga helps you to build strength. …
Yoga improves your posture. …
Yoga helps to keep your joints healthy. …
Yoga is a powerful mindfulness practice. …
Yoga reduces stress. …
Yoga lowers blood pressure. …
Yoga helps you to make healthier life choices
The staff at at Sweat are extremely insightful and helpful. Sweat Studios also sell a selection of branded yoga apparel and equipment.
About Sweat Studios
With its down-to-earth approach, Sweat Studios aims to provide yoga for everyone. With a timetable covering everything from calorie-busting hot yoga to lower-intensity non-heated classes, Sweat helps clients improve and maintain their condition physically and mentally. Whether participants are yoga pros or complete beginners, 16 or 60, got a six-pack, or haven't seen or touched their toes in years, Sweat aim to offer something for everybody.
Look out for full review of Sweat Studios in the next issue of TrendLife Magazine and on the lunchNbloggers website.
You can find out more about Sweat Studios and yoga classes by visiting sweatstudios.co.uk. You can visit Sweat Studios at 2 Rillaton Walk, The Hub, Milton Keynes, MK9 2FZ
About The Hub Milton Keynes
The Hub is a vibrant restaurant, café, hotel, and leisure quarter right in the very heart of Milton Keynes. It's a great place to enjoy a night out or just a bite to eat in one of the many restaurants or cafés. The Hub Milton Keynes is home to fabulous restaurants such as Blossom Room (Top) DeRoka and Turtle Bay. And of course, you can find Sweat Studios at The Hub.
The Hub
Off Avebury/Midsummer Boulevard
Central Milton Keynes
MK9 2HP