A fresh start at The Swan, Salford
The Swan at Salford has reopened its doors after being given a bright, new look and an all-new menu of delicious things to eat and drink, making it the place to be for great times, whatever the occasion.
The popular village gastropub has had a complete transformation, with a vibrant new design and colour palette, a chic new bar and a gorgeous eatery creating a wealth of interesting spaces to meet, eat, drink and socialise. Its glorious garden has also been given a fresh look for summer, with plenty of comfortable spots for lingering over a plate of something delicious to eat with a glass or two of something chilled.
Everything on the new menu is cooked fresh using the best quality, ethically sourced ingredients from top suppliers, carefully selected by the pub's chefs. Steaks and free-range chickens are from Aubrey Allen, butcher to the Royal household.
The pub's free-range pork is Jimmy Butler's, fish from Brixham arrives daily from the day boats that caught it and every scoop of ice cream is from artisan producers Salcombe Dairy. Prepared with skill and care, every plate is as good as the last.
All of this good stuff can be enjoyed anywhere in the new-look Swan. Inside, the bar has taken on a modern feel, with bar-height tables and stools in bold patterned reds and oranges, soft grey walls with accents of teal and a striking geometric black and white tiled floor. The back bar is sleeker, with dark brushed steel racking softened by leafy print wallpaper showing some of the pub's good wines and spirits to good effect.

Deep banks of upholstered seats in rich velvet, linen and leather, dotted with jewel-coloured cushions, create a layered look in the eatery, with different textures and fabrics oozing warmth and style. On the walls are floating shelves filled with quirky prints, plates and bowls. The whole space is beautifully lit, with cut glass shades and uplighters creating the perfect ambience.
Mindful of the planet, the pub has been careful to re-use and restore wherever it can, giving all its existing chairs and tables a renewed lease of life with fresh upholstery and a lick of paint. All of these pieces were built to last by The Swan's expert Rochdale-based furniture supplier, so with their new appearance, it will be easy to fall in love with them all over again.
Peer through the picture window into the kitchen and watch the chefs busy at work preparing the new through-the-day menu which features a wide choice of sharing plates, salads, mains and desserts. With everything made fresh from scratch, there's lots to share, graze on or tuck into, whether it's drinks and nibbles with friends, an after-work gathering or a celebration dinner.
Pick a sharing plate and enjoy creamy Petit Lucques Olives, perfect with a glass of bubbles before dinner, or a selection of mouth-watering Dorset salami. There's also Foccacia Romana with air-dried ham, rocket and pesto and a Vegetarian Board with spinach pakoras and mint yoghurt, buffalo cauliflower and chipotle with roasted peppers, courgette and feta salad.
For an informal bite, enjoy a free-range chicken Milanese with garlic, sage and lemon with skinny fries or green salad; a rich duck Ragù with egg pappardelle and crispy duck crumb or an indulgent lobster mac 'n' cheese with a mixed leaf salad.
New for summer 2019 is a range of classic Neapolitan stonebaked pizzas, made with artisan sourdough for the base, fantastic quality Italian tomatoes and soft Fior De Latte Mozzarella. Choose from a simple but delicious Margherita, a flavoursome Giardiniera with artichokes, mushrooms, red onion and black olives or a spicy Caldo with 'Nduja, Dorset salami and Roquito red peppers.
To celebrate the pub's new look, The Swan has launched some really amazing offers making it better than ever before to try it out, starting with the chance to dine at the pub and enjoy £20 off your bill any time before 1st August1. To enjoy this great offer, go to the website to sign up at www.swansalford.co.uk/sign-up/.
There are lots of other reasons to stop by and see the pub's new look, including a tempting two for one pizza offer every Monday to Thursday from 3pm to 7pm; 25% off all food (except pizza) on Mondays to Thursdays from 5pm to 7pm and a super value Weekday Fixed Price Lunch with two courses for £13.75 or three for £16.50, Monday to Friday from 12pm to 6pm.
At the bar, there are Two for One Grand Gins all day on Thursdays and Prosecco for £15 a bottle all day on Fridays, the ideal way to start the weekend. Pop in early and there's also £1 off the price of a pint of beer or a glass of wine or fizz, any Monday to Friday from 5pm to 7pm.
Find out more and sign up for the latest news by visiting www.swansalford.co.uk/
"We are thrilled with our new look and can't wait to share it with our guests, both those who know us already and those yet to try us out," says The Swan's general manager Lianne Sargent. "The pub's bright, fresh and full of personality, with superb food and drink that are perfect whether you want to raise a glass with us on a Friday night, pop in for a pizza or book for a special dinner. Join us, whatever the occasion, and share some great company over a glass or two or a bite to eat. Make sure you find a reason to stop by and say hello soon," she says.
The Swan's only a short drive from Milton Keynes and just one mile from junction 13 of the M1. The Swan, 2 Wavendon Road, Salford, Milton Keynes, MK17 8BD Tel: 01908 281008. www.swansalford.co.uk Opening hours are from 10am -11pm on Monday to Thursday, from 10am to midnight on Friday and Saturday and from 10am to 11pm on Sunday.
Indulgent break for gin lovers at De Vere Latimer Estate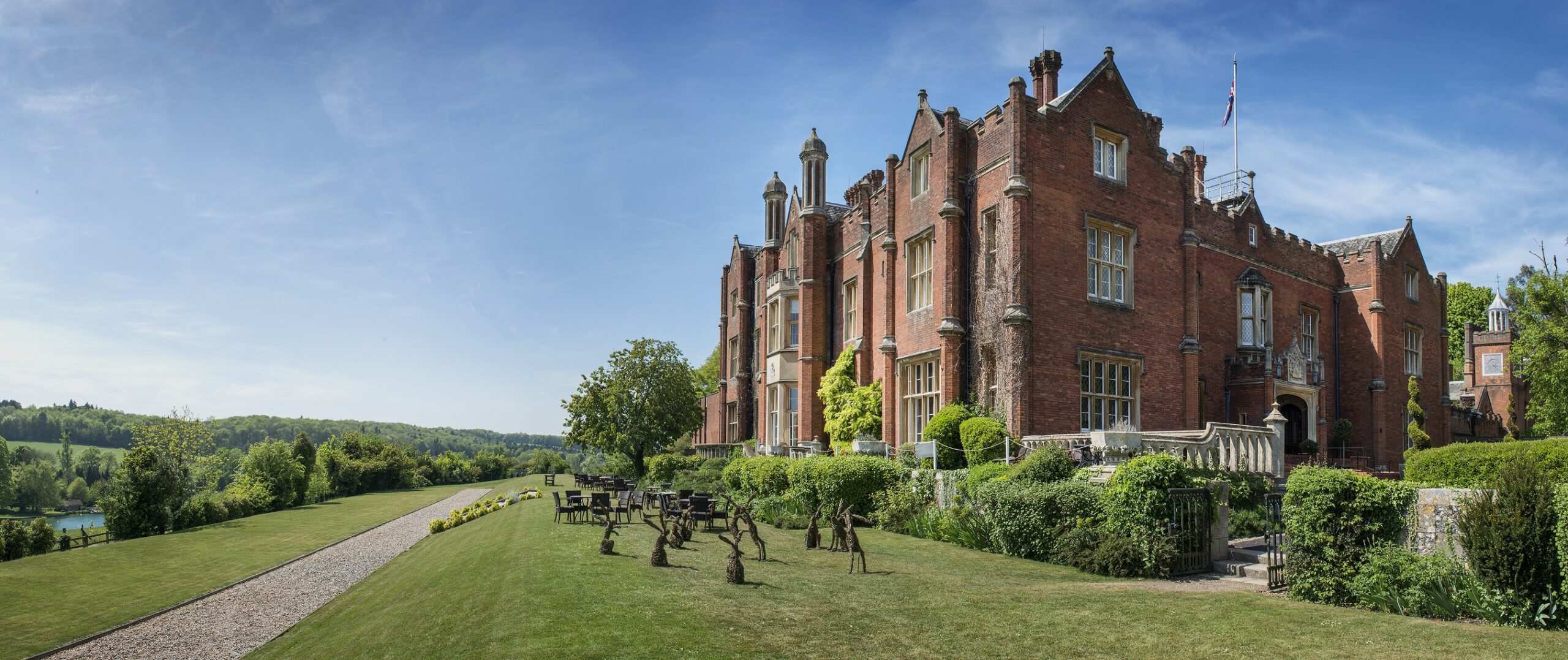 Let the fun be-gin at De Vere Latimer Estate, set in the heart of Buckinghamshire in the Chess Valley, with their indulgent gin lovers break priced from £185 per room*. The gin package includes an overnight stay with a £26 dinner voucher per guest and a gin cocktail each, followed by breakfast the following morning.

Relax with a complimentary G&T in the hotel's Huntley Bar, a cosy bar which offers views across the estate's gardens and sweeping views of the Chiltern Hills. During their stay, guests can also opt to visit the nearby Griffiths Brothers Gin distillery, located just 15 minutes away, for a tour of the distillery with tastings to be enjoyed along the way and to learn how Griffiths Brothers Gins are produced.



Spend the evening in 1838 Restaurant & Bar which celebrates classic British dishes where you'll discover locally sourced, seasonally inspired menus with dishes including lemon & herb marinated pork tenderloin; Casterbridge 28 days dry aged 8oz Sirloin steak; grilled fillet of sustainable sea bream; and rigatoni alla parmigiana. As part of the package, guests will have up to £52 to spend between them in the restaurant during their stay.




De Vere Latimer Estate, located in the Chess Valley in Buckinghamshire, has plenty of activities on the doorstep. Why not borrow a pair of Hunter wellies and explore the beautiful 10-mile Chess Valley Walk on the hotel's doorstep to discover a wealth of wildlife, historic buildings, water meadows and nature reserves.
Afterwards, guests can head back to the hotel where they can opt for some R&R in the pool, sauna and steam room or, enjoy a board game in The Library – a secluded spot ideal for relaxing with a drink in hand or indulging in a delicious afternoon tea.
Outdoor culture comes to Waddesdon Manor for late summer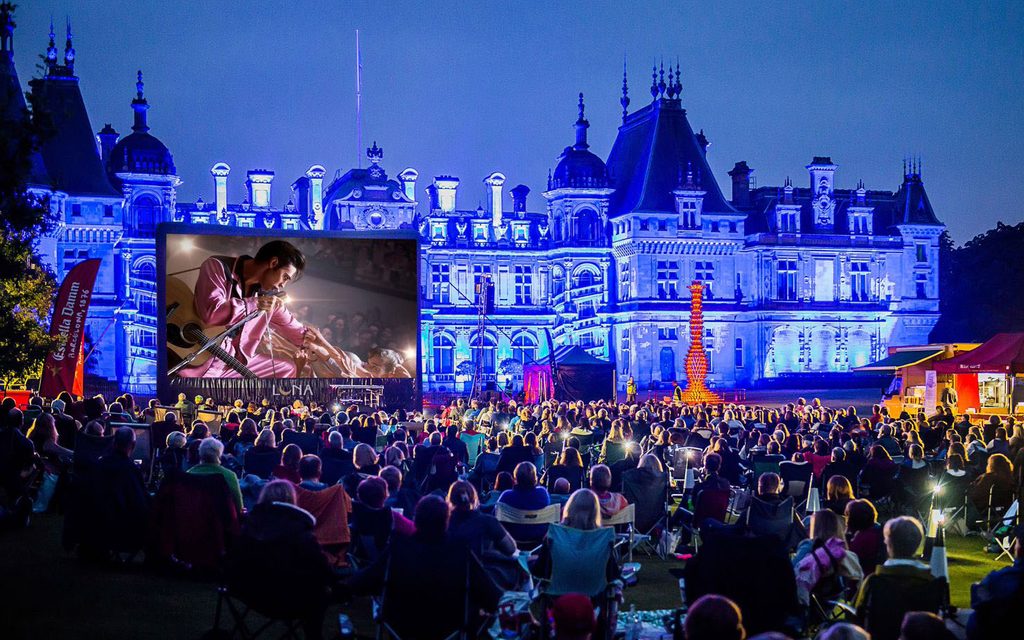 This summer, open-air cinema screenings, picnic theatre and a food festival will come to Waddesdon Manor for some fantastic seasonal culture in the outdoors.
The Luna Cinema will pitch up in the grounds and screen four blockbuster films, with the 19th-century chateau serving as a picturesque backdrop. After arriving via a path lit with festoon lighting, visitors can enjoy the full service of the on-site Luna bar for refreshments and food.
Champagne may be the apt choice on the first night with Baz Luhrman's spectacular take on The Great Gatsby (Wed 13 Sept) starring Leonardo Di Caprio. While the director's latest, the Oscar-nominated biopic Elvis (Thurs 14 Sept), follows on the following day to fill the garden setting with Presley's signature rock and roll. Then a modern classic, as Harry Potter and the Philosopher's Stone (Fri 15 Sept), the film that kicked off one of the biggest film series of all time, will make Friday evening a nostalgic start to the weekend. The final screening will be the smash-hit of last year Top Gun: Maverick (Sat 16 Sept), starring Tom Cruise and widely cited as a saviour of big-screen cinema.
At the end of August, visitors will be transported back to Elizabethan times with the open-air production of Romeo and Juliet (Thurs 24 Aug) by the internationally-acclaimed The Lord Chamberlain's Men, the UK's premier all-male company. It will be a unique opportunity to watch the traditional performance in the atmospheric grounds of one the UK's most beautiful settings. Alongside Elizabethan dress, music and dances, and with the all-male cast, guests can watch the tragedy in a similar manner to how Shakespeare's original tale would've been viewed by the public, except with the extra comfort of enjoying your own picnic in the garden.
If you cannot wait for the second half of summer to see some Shakespeare, then the Unbound Theatre company will have you covered with their free picnic performance of the comedy Much Ado About Nothing (Sun 23 July)at 2pm. They will also return for another free performance of their original play Gertrude & Dorothy (Sun 20 Aug), a crime caper throwing together the noted horticulturalist and garden designer Gertrude Jekyll, and Britain's first racing driver Dorothy Levitt, for three separate showings throughout the day.
Adding to the summer heat will be Chilli Fest (Fri 1 – Sun 3 Sept) a weekend festival featuring handpicked exhibitors, all passionate about chilli, bringing the best of local artisan condiments, sauces, and chutneys to the Manor grounds. Around 70 stalls will offer up the taste of some of the most delicious chilli-food from the UK, so you can pitch up with a picnic in the sunny grounds to enjoy for the day, and then choose your favourite condiments to take home. There will also be a range of bars and distilleries, offering everything from local vineyards to flavoursome cocktails, making the perfect refreshments after a walk in the gardens. Along with live music and activities for young ones, and with a special late-night opening on Saturday, Chilli Fest is the perfect way to enjoy the last of the summer sunshine.
Of course, if you want to escape the sun for a while, Waddesdon Manor's impressive permanent collection will be available inside. For first-time visitors or regular guests, there's plenty to see and enjoy, including the newly restored Musical elephant automaton, the rare Sèvres pot-pourri vase, and works by Guardi, Reynolds, Gainsborough and Watteau.
Alongside the entire summer programme, which includes more theatre shows suitable for the whole family, Waddesdon Manor is set to be the perfect late summer outing for friend meetups, evening drinks, and relaxed afternoon picnics, enjoying the most exciting culture of cinema, theatre and food in a glorious summer setting.
There are limited places available for the events mentioned above, please visit the Waddesdon Manor summer holidays webpage to book and not miss out.
Milton Keynes welcomes first al fresco rooftop venue Unity Sky Lounge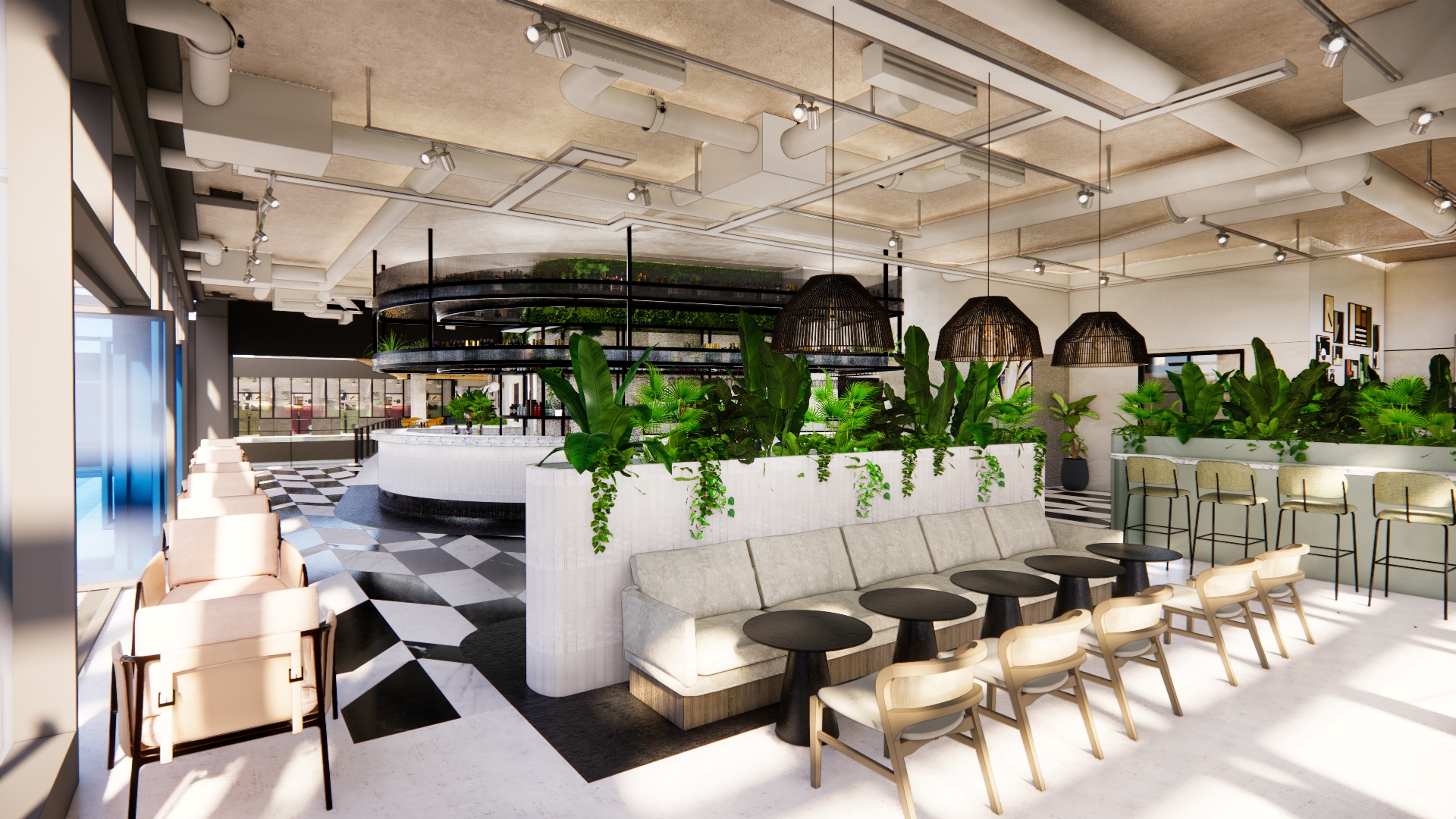 September 2023 will see the eagerly awaited opening of Unity Place – a multi-purpose destination in Milton Keynes bringing together community, business and leisure, championing social connectedness and environmental consciousness.
The new vibrant visitor attraction will be home to Unity Sky Lounge, an expansive rooftop bar and restaurant. Boasting an al fresco terrace nestled amongst the greenery and beautiful views of the city, the menu will feature the finest dishes and a selection of signature drinks, including seasonal cocktails and English wine.
Unity Sky Lounge is a sophisticated evening venue with a menu of small plates designed for sharing, allowing diners to enjoy the fun yet relaxed ambience, making it the perfect place to catch up and unwind with friends, or celebrate late into the night for a special occasion.
Drawing inspiration from British flavours, the menu showcases expertly crafted plates using only the finest ingredients, providing a dining experience that is in equal parts adventurous and comforting. With an array of vegetarian, meat and fish dishes, highlights from the menu include Devon hand-picked crab salad with apple and cucumber; Isle of Wight tomatoes with olive oil, sourdough and salt; Braised Berkshire pork with tomatoes, red wine and honey and Cured duck ham with asparagus and rapeseed emulsion.
For those with a sweet tooth, Unity Sky Lounge will offer a selection of mouth-watering desserts including Lemon posset with vanilla shortbread; Torched peach with mango and tarragon and Chocolate fondant with vanilla ice cream, roasted white chocolate and honeycomb.
Turning to the cocktails, guests can indulge in the classics, all reimagined with a modern twist, or, try something new with signature creations unique to Unity Sky Lounge. From 'Sky High,' made with Pinkster gin, Cointreau grenadine, egg white waste from kitchen and lime juice to 'Thyme For Gin,' with local gin, lemon and thyme syrup from the kitchen waste, lemon juice and soda – the whole menu prides itself on lowering waste without compromising on flavour.
The non-alcoholic cocktails are not to be missed with a host of options from zesty citrus blends to botanical infusions such as 'Cloudy Sky' with Seedlip Grove 42, orange juice, grenadine, egg white waste from kitchen and lime juice, and 'Country Garden Spritz' with Seedlip Garden, pea syrup made from kitchen waste and Mediterranean tonic.
The addition of Unity Sky Lounge to Milton Keynes' upcoming vibrant social scene promises to be the city's most sought-after destination for discerning locals and visitors alike.