Bedfordshire show home could be your future dream home
A show home at David Wilson Homes' Stotfold Park development in Bedfordshire is now available for local homebuyers to move into, offering the chance for big savings. The Manning style home is offering over £30,000 in savings including integrated appliances, granite worktops, flooring and fitted wardrobes throughout the property. 
The detached five bedroom home has an open plan kitchen that leads into a large garden through a pair of French doors. The upstairs of the show home has four double bedrooms, two with ensuites, a single bedroom and a family bathroom. There is also room for up to four cars with a detached double garage and driveway parking.
Stotfold Park is welcoming visitors to look at the Manning style property, a show home that promises to be perfect for families. The home is large enough for everyone to have their own space as well as having communal family areas. Potential homebuyers can book an appointment to view the show home. Jason Hearn, Sales Director at David Wilson Homes, said: "The Manning style show home is a perfect family home that is offering huge savings and bonuses.
"The home also offers buyers the ease of being able to move into their dream home without worrying about sorting their appliances and flooring and they can move straight in."
Stotfold Park, located on Taylors Road, now only has only four homes left and buyers are encouraged to act quickly if they want to secure their spot at this established community in Bedfordshire.
For more information and to book an appointment, please https://www.dwh.co.uk/new-homes/stotfold-park/
Mulberry Homes shares top tips on dealing with stress at home
Luxury housebuilder Mulberry Homes is sharing its top tips on defusing stress at home this National Stress Awareness Day, taking place on Wednesday 2nd November, to help its residents beat the mania of modern life.
Clear out unwanted clutter
There's never a perfect opportunity to declutter and sort through all your belongings, but it can be a very cathartic experience. Removing unwanted items from your home can help you focus on the things that really mean a lot to you.
A clear and organised space can help you feel more relaxed, and it'll be much easier to destress without being surrounded by clutter.
Maintain a healthy sleep schedule
During particularly stressful times, it can be easy to slip into bad habits like not getting enough sleep, which can make the stress worse.
A full night's sleep will help you to recharge quickly, and provide you with enough energy to get through the busy days.
Eat healthy
It's easy to take comfort in junk food, especially with the convenience of takeaways. But eating unhealthily will put your body at a disadvantage when it comes to coping with and recovering from stress.
A healthy diet, rich in fruits, vegetables and wholegrains, is a great way to improve wellbeing. 
Make use of your garden
Being in the outdoors is proven to be beneficial for your mental wellbeing. Surrounding yourself with greenery and breathing in fresh air is an excellent thing to make sure you do every now and again, especially if you've been indoors all day.
Stay active
Many of us nowadays lead very inactive lifestyles, both at work and at home, looking at screens. However, short bursts of physical exercise are proven to boost your mood.
Releasing those endorphins into your system is an excellent way to unwind and to prepare yourself best for dealing with the upcoming stress of the day. Try going for a run in the morning, or a walk after work.
About Mulberry Homes
This year, Mulberry Homes has been running a monthly community fund, called The Mulberry Community Chest.
As part of the programme, charities and public organisations local to its developments are invited to apply to receive a one-off donation of £1 to £1000, and each month, a judging panel will select a beneficiary to secure the requested funding. For more information or to submit an application, visit https://mulberryhomes.co.uk/news/distinctly-local/.
Established in 2011 and based in Warwickshire, Mulberry Homes is a medium housebuilder that provides quality properties across the wider midlands. It specialises in individual and small developments with their own looks and personalities and builds traditional homes with modern layouts.
sdasdas
The Almere Milton Keynes launches Neighbourhood Hero initiative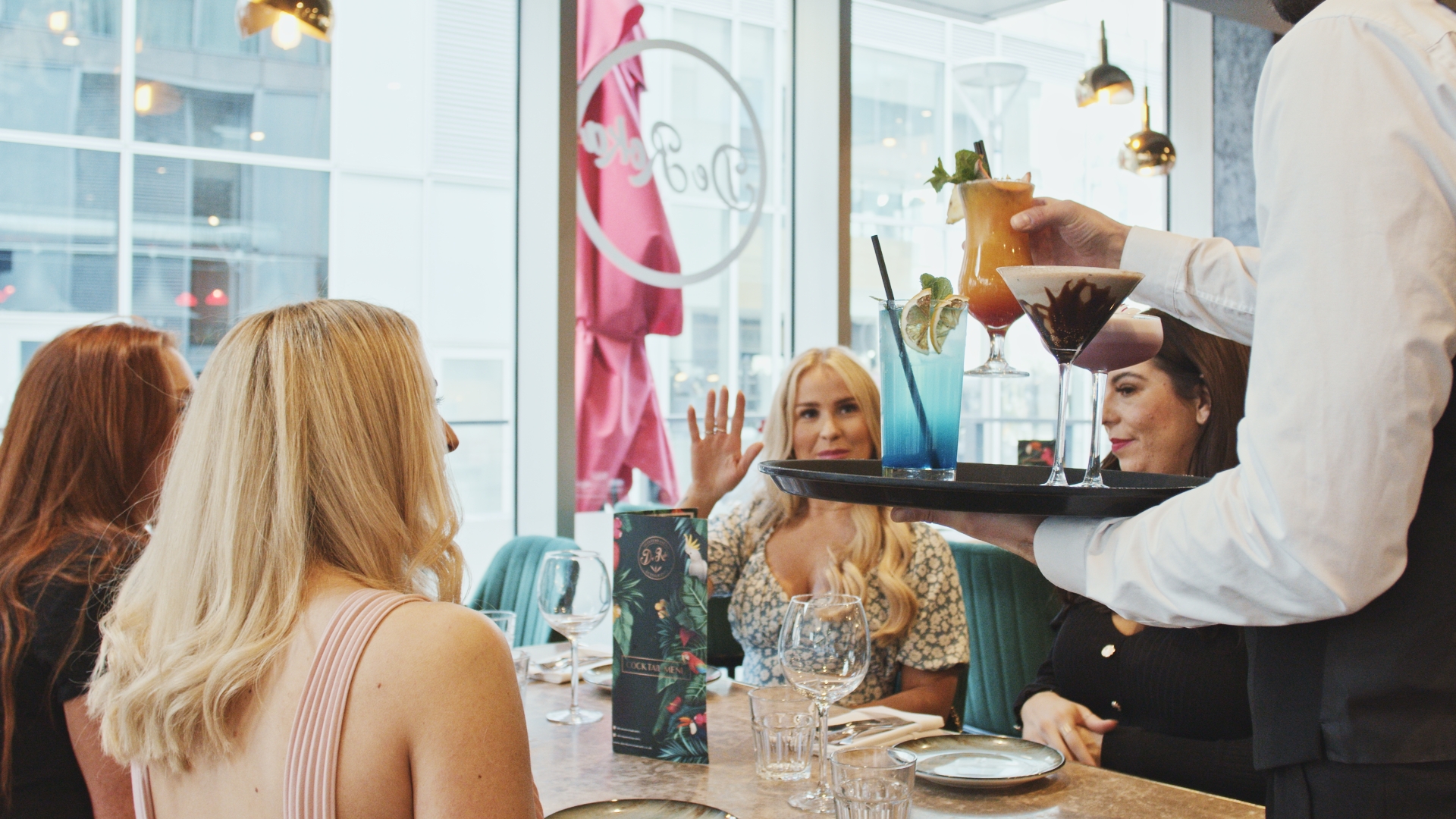 'All about the community', The Almere prides themselves on making living easy for their residents. With residents set to move this month, the exciting new community boasts co-working, communal and event spaces within the building.
The ground floor 'Gathering Place' is bookable to the local community and to residents, whilst upstairs on the 11th floor sits an amenity space for residents, where part will be for co-working, roof terraces to hang out, barbeques and yoga classes. Additionally, there will also be a fitted kitchen and dining area which can be closed off for a private dining experience.
The Almere Neighbourhood Hero initiative
With community at its heart, The Almere aims to build relationships and work collaboratively with local businesses to guide residents to the best spots and products in town. The Almere's new Neighbourhood Hero initiative has handpicked local, and predominantly independent businesses to connect residents with the true value of living in Milton Keynes, highlighting all that there is to offer.
With the recent COVID-19 pandemic having had such an impact on small, independent businesses it's key to get people back out there and supporting locally. The Neighbourhood Hero initiative is a fantastic example of this, helping businesses to thrive and regain their position within the economy. Current Heroes include Bogota Coffee Co; DeRoka; Fuuudgelife; Suds; Sweat Studios; Doorstep Cocktails; Mollys Pantry; Pup Club; Headonist Hair and Beauty; and Moxy Hotel.
Benefits of the Almere led scheme include:
Feature on The Almere website, with regular spotlights and tags on social media channels
Exposure to over 600+ residents, and the ability to send offers and deals to them, without incurring any marketing costs
Welcomed as a core part of the community, allowing the businesses to use the communal spaces to hold pop-up events for residents and the local community
Include collateral in the 'move in packs' for new residents, for free
Invited to all community events at The Almere, and work together on collaborative event activations
Community Manager, Holly Birmingham explains, "Community is so important to us at The Almere – it is all about  meaningful connections both within our own four walls and the wider neighbourhood. At The Almere, we aren't just a building,  we are a new community in the heart of Milton Keynes. We want to support the brilliant local businesses around us, create lasting relationships and of course, show our residents the best our town has to offer."
The new scheme offers an exciting experience for local businesses to work on an exclusive basis with the upcoming, Milton Keynes hotspot, offer discounts to residents and in turn help show the rest of the UK what Milton Keynes has to offer!
About The Almere
A pioneering new rental community for Milton Keynes, The Almere, is a collection of 294 rental apartments built across two buildings with neighbourhood and outstanding service experience at its core.
Make your home feel more organised with these storage ideas
Spring is the ideal time to declutter your space and get your home ready for the hosting season ahead. Whether homeowners are looking to maximise space in the living space or bedroom, premium home interiors brand, Neville Johnson, has a range of stylish storage solutions that will ehance any space in the home and ensure each room remains clutter-free.
LIBRARY WITH BESPOKE SHELVING
Libraries provide the ideal space for homeowners to unwind in and enjoy reading their favourite novel. Installing bookshelves is the perfect way to avoid libraries becoming messy and cluttered. Consider installing bespoke shelving which can be adjusted to suit the style and size of your library to enhance time spent relaxing at home. Alcove shelving is also ideal for smaller libraries. While it provides an optimal storage solution for books, shelving can also be used to display stylish ornaments to tie in with the interior décor of your home.
This modern library space painted in Sorrel White, for example, provides ample shelving for all storage needs, which makes the home feel minimalistic and tidy. Combined with sage green and a rustic oak finish, this uplifting and stylish design is an ideal option for Spring.
STYLISH STORAGE FOR SMALLER BEDROOMS
Smart storage solutions are an ideal way of making smaller bedrooms look more spacious and in turn less cluttered. Not only can bespoke bedroom storage enhance your day-to-day living, but it can also make your room more stylish and inviting.
This contemporary bedroom painted in Willow, for instance, features practical, built-in headboard cabinetry and fitted wardrobes with an extensive vanity unit for a chic finish. This pretty, feminine design is the perfect option for homeowners looking to maximise space and enhance their bedroom's interior décor.
DECLUTTER YOUR LIVING SPACE
It's a good idea to incorporate stylish storage solutions in the heart of the home to avoid the living space from becoming messy. Consider placing plants, books and vases on open shelving in the living space to keep surfaces clear and maximise space.
Neville Johnson's Dining Room and Library, for example, offers a bright and airy living space with ample storage room for everyday essentials and stylish ornaments.
BESPOKE FITTED WARDROBES
Fitted wardrobes are an ideal way of keeping your clothes neat and organised, while also maximising space in the bedroom. Opting for bespoke fitted wardrobes enables homeowners to create personalised storage space for clothing, shoes and accessories, which makes the process of getting ready more enjoyable.
These fitted wardrobes from Neville Johnson, painted in Lithadora Blue, for instance, offer bespoke storage and shelving, all wrapped up in a timeless and sophisticated design. If the blue Lithadora paint colour isn't to your taste, this design is also available in more than 60 beautiful colours including Eucalyptus green, Dove grey and Arctic white.
Simon Tcherniak, Senior Designer at Neville Johnson, said: "The big advantage of fitted wardrobes is of course that it can fill the space and cope with any idiosyncrasies. It is amazing how much storage you gain by going high up the wall, and if you make it no deeper than it needs to be, your room will still feel spacious.
"If you need to access your higher-level storage on a regular basis, then a built in ladder can be useful. Similarly, pull out shelves will help you to make use of deep spaces."
With over 35 years' experience in designing fitted furniture, Neville Johnson is the market leader in bespoke storage solutions. Offering free design visits and free design brochures, the brand's furniture renovations combine the flair of the UK's top designers with the time-honoured skills of traditional craftsmen, all brought together with your personal selection of materials, colours, and finishes.