Les Miserables returns to Milton Keynes Theatre for four weeks run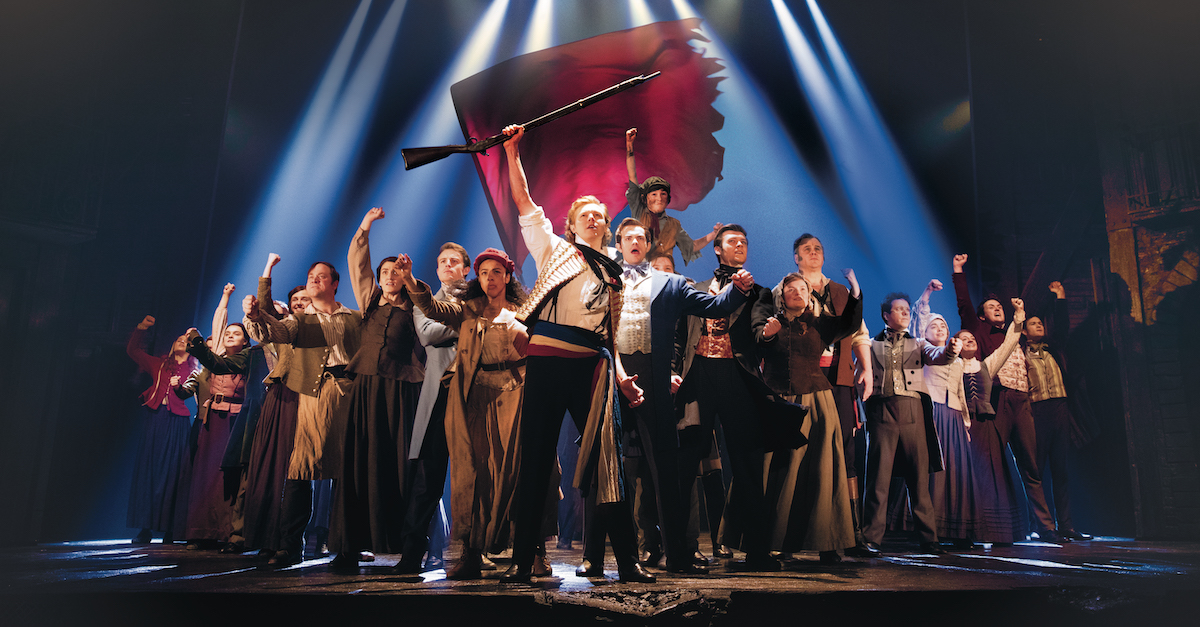 Les Miserables returns to Milton Keynes Theatre early in 2022 as Cameron Mackintosh announces full casting for his acclaimed production of Boublil and Schönberg's classic. The UK and Ireland tour reopens at Glasgow Theatre Royal on 23 November 2021 and visits Milton Keynes Theatre between Tuesday 26 April to Saturday 21 May 2022.
Joining the previously announced Dean Chisnall as 'Jean Valjean', Nic Greenshields as 'Javert' and Katie Hall as 'Fantine' will be Ian Hughes as 'Thénardier', Will Callan as 'Marius', Nathania Ong as 'Eponine', Helen Walsh as 'Madame Thénardier', Barnaby Hughesas 'Enjolras' and Paige Blankson as 'Cosette'.
The cast is completed by George Arvidson, Aidan Banyard, Will Barratt, Adam Boardman, Rebecca Bolton, Emily Olive Boyd, Olivia Brereton, Earl Carpenter, Harry Chandler, Rebecca Ferrin, Aimee Good, Steven Hall, Jenna Innes, Tessa Kadler, Damien Kneale, Caleb Lagayan, Abel Law, Joseph McDonnell, Zabrina Norry, Emily Owens, Jordan Simon Pollard, Jamie Pritchard, Dean Read and Rebecca Ridout.
Since Cameron Mackintosh first conceived this acclaimed new production of LES MISÉRABLES in 2009 to celebrate the show's 25th anniversary it has taken the world by storm continuing to enjoy record-breaking runs in countries including North America, Australia, Japan, Korea, France and Spain.
Boublil and Schönberg's magnificent iconic score of LES MISÉRABLES includes the classic songs, I Dreamed a Dream, On My Own, Stars, Bring Him Home, Do You Hear the People Sing?, One Day More, Empty Chairs at Empty Tables, Master Of The House and many more. Several of its songs have become real life anthems of revolution wherever in the world people are fighting for their freedom. Seen by over 120 million people worldwide in 52 countries and in 22 languages, LES MISÉRABLES is undisputedly one of the world's most popular and contemporary musicals.
Cameron Mackintosh's production of LES MISÉRABLES is written by Alain Boublil and Claude-Michel Schönberg and is based on the novel by Victor Hugo. It has music by Claude-Michel Schönberg, lyrics by Herbert Kretzmer and original French text by Alain Boublil and Jean-Marc Natel, additional material by James Fenton and adaptation by Trevor Nunn and John Caird. Orchestrations are by Stephen Metcalfe, Christopher Jahnke and Stephen Brooker with original orchestrations by John Cameron.
The production is directed by James Powell and Laurence Connor, designed by Matt Kinley inspired by the paintings of Victor Hugo with costumes by Andreane Neofitou and Christine Rowland, lighting by Paule Constable, sound by Mick Potter, musical staging by Michael Ashcroft and Geoffrey Garratt, and music supervision by Stephen Brooker and Alfonso Casado Trigo.
★★★★★  'This reborn dream of a production looks and sounds fresher than ever. Sends shivers of excitement racing down the spine – You emerge feeling stirred and exhilarated'
'A production of awesome power and mind-blowing restaging'
★★★★★ 'Les Miserables is arguably, the greatest musical of all time"
Soak up summer nights at the Outdoor Cinema at The Chequers Inn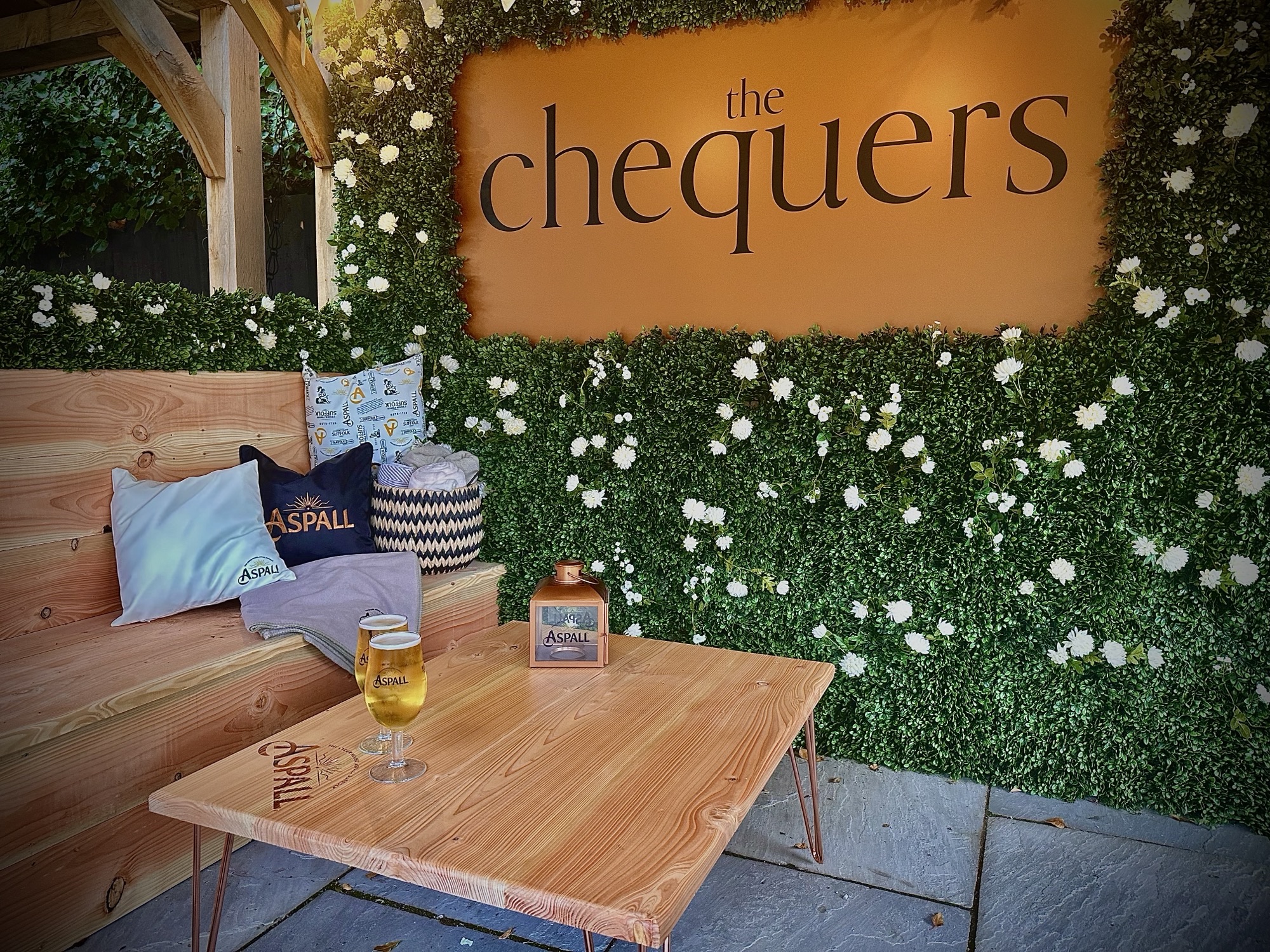 Summer evenings got better, as Wells & Co pub The Chequer Inn in Woolmer Green launches outdoor movie nights in its brand new Aspall cider summer garden. Grab some friends and family and come for a night of great food, fantastic drinks and classic films.
Tickets cost £5 per person and including a pint of Aspall (or soft drink alternative), the movie and popcorn. The movies showing are as below, each kicking off at 7.30pm and you can book at table here: https://chequerswoolmergreen.co.uk/book-a-table/.
Movies on show at The Chequers Inn
Friday 28th July – The Greatest Showman
Saturday 29th July – Grease
Sunday 30th July – Notting Hill
The Chequer Inn in Woolmer Green offers something for everyone, making it the perfect destination for visitors to experience the local culture. With traditional dishes and ales, visitors are sure to sample an authentic taste of British cuisine. Additionally, a selection of fine wines, spirits and cask ales allows guests to choose something that suits their tastes.
Last year, the Hertfordshire based pub, reopened its doors after an extensive refurbishment including an entirely refreshed bar and dining area, redecorated throughout to create a modern and chic look and feel to the pub located in the civil parish village of Woolmer Green. The cosy interior boasts an intimate lounge area and large dining area, while the extensive garden makeover included heated spaces and high table fire pits, perfect for those late-summer evenings.
Escape to The Chequers, a charming and inviting pub tucked away in the picturesque village of Woolmer Green. With its cozy lounge, spacious dining room, and beautifully maintained gardens, it's the perfect place to snuggle up during winter or soak up the sunshine on a glorious summer day.
Wycombe Swan Summer Youth Project is back for 2022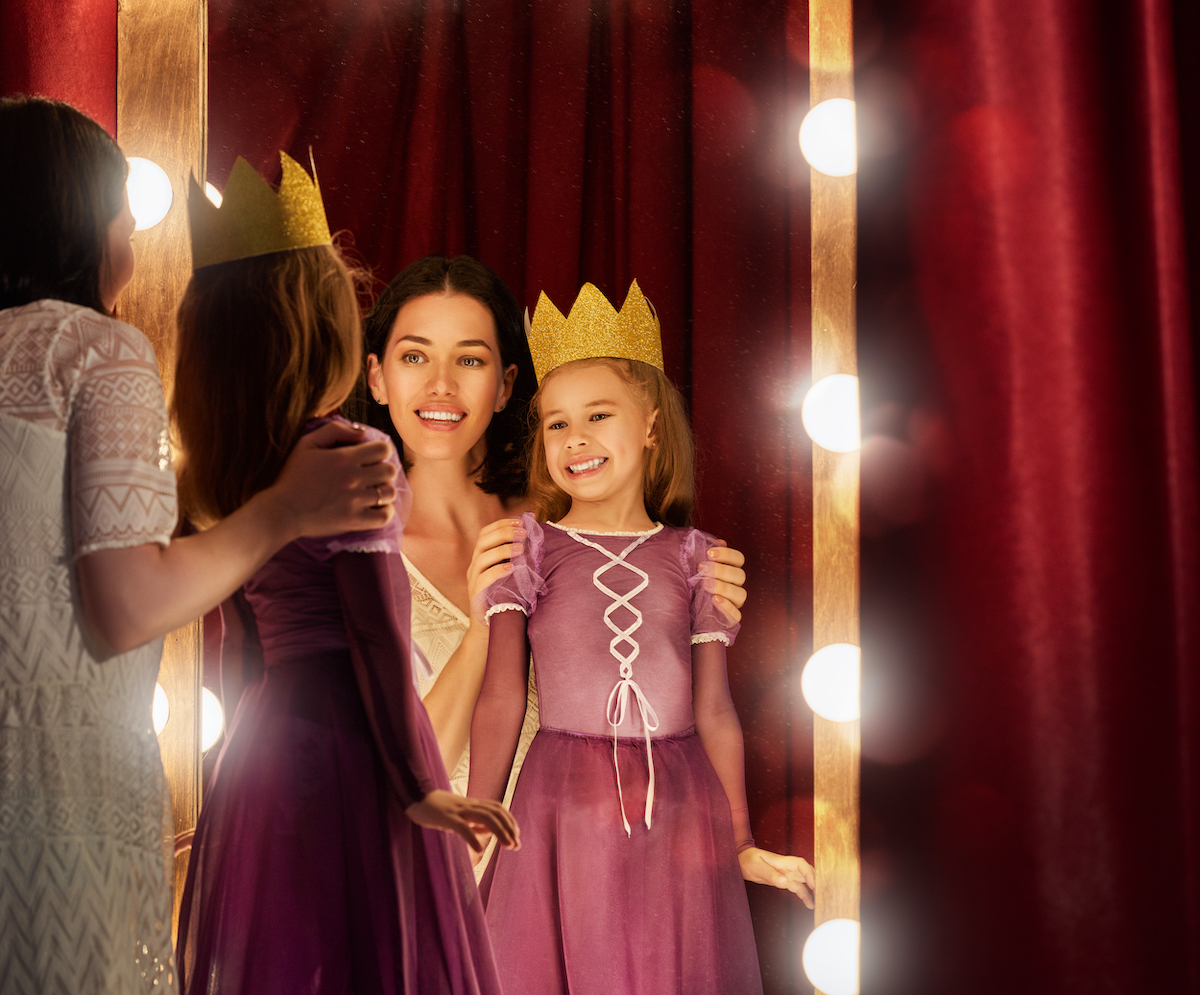 Returning for the first time since 2019, this year sees the return of Wycombe Swan's Summer Youth Project. Running since 1993, numerous participants have gone on to have successful careers both on and off stage. Join us on our next adventure! Build confidence, develop skills, have fun, and make long-lasting friendships.
About Wycombe Swan Summer Youth Project (SYP)
Over the two-week project, Wycombe Swan comes alive to the sights and sounds of 150 young people doing everything they can to put on a full-scale musical in time for curtain up!
Participants have the option of taking to the stage as a performer, or to make magic happen as part of the Technical Team.
All performances take place on our main stage in the 1,000 seated Wycombe Swan Theatre.
Only those wishing to have a principal/speaking role or be a dance captain need to audition.
Big Fish The Show
This year, the show is BIG FISH. Based on the novel by Daniel Wallace and the acclaimed film directed by Tim Burton.
AUDITIONS (FOR THOSE WISHING TO HAVE A SPEAKING ROLE): Sunday 22 May
DATES: Mon 15 to Sunday 28 August
AGES: 9-21 (performers). 14-21 (technical team)
PRICE: £190
It is our wish that no young person misses out due to financial constraints. For this reason, we offer bursaries of up to 100% so that anybody can take part.
TO APPLY, AND FOR MORE INFO: Visit https://wycombeswan.co.uk/Online/summerproject
APPLICATION DEADLINE: Friday 13 May
Milton Keynes Theatre announce its summer season of entertainment
Milton Keynes Theatre is delighted to announce its summer season of sensational entertainment!
Returning to the venue after a sell-out run in 2019 is the phenomenal Les Misérables, the musical often regarded as the most popular in the world. Cameron Mackintosh's acclaimed production arrives in Milton Keynes on Tue 26 Apr for four weeks.
Northern Ballet share their take on the beloved literary classic The Great Gatsby from Tue 24 May, promising the most glamourous party in town.
From Mon 30 May, a whodunnit everyone can enjoy arrives fresh out the boardgame box and onto the stage. Cluedo is the new comedy thriller directed by Mark Bell, director of the award winning The Play That Goes Wrong, which will also be arriving in Milton Keynes on Mon 25 Jul.
Brining life and energy to the immortal songs of the late Jim Steinman and Meat Loaf is the rocking musical, Bat Out of Hell, from 14 June. With all the anthems you know and love, this show is set to be a crowd-pleaser for those inclined to rock 'n' roll.
From best-selling author David Walliams comes the Olivier nominated Billionaire Boy from Thu 30 Jun, a winner for the whole family!
Fancy yourself a decoder? Try to decipher the secrets, clues and riddles in The Da Vinci Code from Tue 12 Jul. The world premiere tour of the brand-new stage production stars Coronation Street's Christopher Harper and Danny John-Jules (Red Dwarf, Death in Paradise).
Take a chance on the ultimate feel-good musical MAMMA MIA! as it returns to Milton Keynes on Tue 2 Aug. Set on a Greek island paradise, this musical is a story of love, friendship and identity, cleverly told through the timeless songs of ABBA. And from one musical legend to another, The Cher Show joins Milton Keynes Theatre from Tue 9 Aug. Get ready to Turn Back Time in this outrageous new musical directed by Arlene Phillips (Grease, Starlight Express) and choreographed by Strictly's Oti Mabuse.
Willy Russell's moving Liverpudlian tale, Blood Brothers, then takes to the stage from Tue 30 Aug. Few musicals have been received with such acclaim as this multi-award-winning production which surpassed 10,000 performances in London's West End.
Milton Keynes will be screaming Go, Go, Go Joseph this September when the sensational new production of Tim Rice and Andrew Lloyd Webber's Joseph and The Amazing Technicolor Dreamcoat comes to the Milton Keynes Theatre for two weeks. The family musical which opens on Mon 12 Sep stars Alexandra Burke as the Narrator and Jac Yarrowas Joseph.
Milton Keynes Theatre continues its outstanding programme of one night entertainment this season. The hilarious Menopause the Musical 2 comes to the theatre on Sat 11 Jun. Enjoy an evening with world famous football manager Harry Redknapp on Tue 28 Jun. Strictly professionals Anton & Giovanni team up for an evening of song and dance with their show, Him and Me. And the tribute shows are back! For Rod Stewart fans there's Some Guys Have All The Luck on Sun 31 Jul, and celebrating the music of Tina Turner is What's Love Got To Do With It on Sun 4 Sep.