Meet Katie Godfrey… Bedfordshire Beauty and Hair expert
Katie Godfrey is the powerhouse behind the KG brand, single-handedly building her empire from a single salon bought aged 19 as a school leaver with no qualifications, to a chain of salons, a UK-wide beauty training academy, an eyelash product range and a salon coaching business. 
Katie left school at 13 after being bullied, but this only made her more determined to succeed in life. Her Bedfordshire beauty salon became a go-to destination and after being named Eyelash Technician of the Year in 2014, Katie started to rack up the awards winning 15 to date, and securing press coverage nationally including the likes of OK and Hello, as well as pampering various celebrities. 
Now you're as likely to find her judging awards as winning them – she's co-owner of the "World Lash University" conference & awards which is partnered with "The Lash Games" at Olympia Beauty, and has her own podcast, "The Life Of KG", aimed at those in the hair and beauty space but also relatable to anyone in business. 
How Katie Godfrey expanded her brand
Going on to own a chain of franchise salons, Katie then sold these to focus on education, aiming to raise standards across salons and within the industry. She launched KG Professional, a beauty training academy which now has branches in Bedfordshire, Southampton, Gloucestershire, Derbyshire, Milton Keynes, Sussex and Essex, and an eyelash product range.
Within 6 months of launch, the eyelash range was selling into 500 salons and is now sold globally. Katie was one of the first trainers in the UK to teach Russian Volume Lashes, flying to New York to learn and then bring the techniques back. 
In addition to maintaining the salon and pro businesses, Katie is a dedicated business mentor and looks after over 35 salons. She started this side business 3 years ago after being inundated by businesses coming to her for help as a result of her success story – she offers 1-2-1 and group mentoring sessions, and aims to launch the first comprehensive online business course for the hair and beauty industry imminently. She talks regularly at colleges and events about her story and is passionate about motivating others to build their careers. She is one of the authors of number 1 best-selling book, 'Extraordinary Women', and co-owner of "Salon Franchise," a consultancy company in the hair & beauty industry. 
Katie's achievements are all the more impressive considering she has done this while single-handedly parenting her daughter. She is testament to the goals that can be reached with determination and hard work and is inspiring and helping many others to do the same. 
Awards won by Katie Godfrey
 3rd "Inspirational Women of the year" 2020.
Winner "Health & Beauty Franchise of the Year 2020, Livewire Excellence Awards.
Winner "Best Health & Beauty Clinic Franchise – South East England" 2019
2nd & 3rd place "World Lash University Lash awards" 2019
Winner "Client Experience Award" 2018
Winner "Best Beauty Salon – Bedfordshire" 2018
Winner "LUX Salon of The Year" 2017
Winner "Client Experience Award" 2017

 

Winner "Client Experience Award" 2016
Winner "Most Outstanding Salon of The Year" 2016
2nd Place "Eyelash Technician of The Year" 2016
Winner "LUX Salon of The Year" 2015
Winner "Fans Choice Awards" 2015
Winner "Eyelash Technician of The Year" 2014

 
The Wellness Hub in Berkhamsted welcomes IV Boost therapy clinic
IV Boost – a renowned IV therapy clinic on London's Wimpole Street – has opened at The Wellness Hub in Berkhamsted.  Founded in 2005 by medical director Dr Joshua Berkowitz, IV Boost takes a holistic approach to health and wellness to help boost and restore the body's natural ability to be well, energised and able to resist ageing.
"We are delighted to welcome Dr Josh and the IV Boost to The Wellness Hub and are excited to be offering our customers these fantastic IV therapies," says Emma James, MD and owner The Wellness Hub on Lower Kings Street. "IV Boost prides itself on its medical skills and personalised approach which mirrors our commitment to offering bespoke wellbeing solutions. I have no doubt its services will prove popular in complementing and enhancing our existing range of therapies which include physiotherapy, massage, beauty therapy, sports massage, Pilates, personal training and yoga."
"We have been very impressed by The Wellness Hub and have been made most welcome here," says Dr Joshua Berkowitz.  "IV therapy is increasingly popular as a means to achieving optimum health and we have been looking for a new clinic outside London to meet the growing demand for our services.
"The Wellness Hub is the perfect site for IV Boost and we look forward to meeting its customers.  We recognise that IV therapy will be new to many people and clients can rest assured they will have a consultation before any therapy to ensure it suits their exact needs."
IV Vitamin Therapy
Intravenous (IV) Vitamin Therapy has been practised for many years, often to support conventional medical treatment of a wide range of health conditions. It is the fastest way to deliver nutrients throughout the body because it bypasses the digestive system and is 90-100% absorbed directly into the organs (compared to 20-50% absorption if taken orally).
Vitamin Shots
A vitamin shot is an intramuscular injection that treats various vitamin deficiencies. It is absorbed into your bloodstream via your muscles. Unlike vitamins taken orally, vitamin shots bypass the digestive system and result in a 90-100% absorption rate. Many people feel the effects within hours of the treatment which takes just a few minutes to administer.
Ozone Therapy
Medical grade ozone is a highly active and reactive form of oxygen which is prepared by a highly skilled practitioner just before being administered. Ozone therapy can restore optimum oxygen levels in the body by increasing the red blood cell count and this, in turn, stimulates the release of oxygen into the body's tissues.
Diagnostic Testing
Diagnostic testing gives a very clear picture of your health and can help pinpoint problems that may be missed through consultation or 'standard' blood tests offered by GPs. IV Boost uses a leading London laboratory which offers a very quick turnaround of precise, accurate results.
Aesthetic Treatments
IV Boost can deliver a range of non-surgical treatments to enhance the appearance and treat the visible signs of ageing. These rejuvenating treatments use the latest evidence-based products and cutting-edge technology to deliver safe, effective and long-lasting effects. Performed to the highest standard, each treatment plan is tailored to address individual concerns to optimise results.
About IV Boost
IV Boost is located in The Wellness Hub, 26 Lower kings road, Berkhamsted, Herts, HP4 2AE
Air Aesthetics & Wellness opens in Christopher Place St Albans
Air Aesthetics & Wellness is a brand new, state-of-the-art clinic in St Albans' Christopher Place that's just been launched by Dr Claire Oliver.  It promises to bring a touch of 'Harley Street to Hertfordshire' with its doctor-led, FDA-cleared treatments that not only help with skin health and rejuvenation from the inside out but also collagen banking and even guaranteed fat loss.  Air Aesthetics & Wellness strap-line is: "Still You, but on a really good day."
What does 'Still You, but on a really good day' mean?
Air Aesthetics & Wellness prides itself on its holistic, ethical, and natural results approach to aesthetics and wellness.  They strive for beauty and confidence from the inside out and help clients to be the best version of themselves through a 360-degree approach encompassing advanced clinical skincare and rejuvenation, clinical facials, beauty treatments, diet and nutrition, and – just as important – exercise. In short, it's their aim to turn back time, making you a fresher version of your best self.
The luxury clinic offers pioneering, FDA-approved aesthetic treatments that are not only doctor-led, but that deliver proven and safe results without the need for invasive surgery and downtime.  Alongside the treatments, there is a dedicated Wellness Clinic offering advice on nutrition, functional medicine, Menopause/HRT, and intimate female treatments associated with ageing.
Dr Oliver and her team have worked hard for over a decade in Henley in Arden and Birmingham and have won many major awards including 'Best Clinic – Midlands and Wales' in the 2021 Aesthetics Awards.  They are hopeful that St Albans will be equally well received.
Air Aesthetics is doctor-led.  What does that actually mean?
It means they can offer the best, advanced skin rejuvenation treatments available – and you can be safe in the knowledge that you are being treated by a highly trained doctor.  Dr Claire Oliver (pictured) is both Medical Director (GDC 70918), and founder, and still leads the clinic.  Claire has over 20 years' experience as an aesthetics practitioner and has dedicated her professional career to the study of skin health and ageing.  She remains passionate that healthy skin really is at the heart of looking good, feeling great and being confident in your own skin.
Dr Oliver is supported in St Albans by Dr Zartash Badar, as well as a team of highly skilled, medical aestheticians – three of whom have been employed from the local St Albans area.
What brings you to St Albans?
"I'm extremely excited about launching our clinic in St Albans.  We've invested over £750,000 in the clinic and will bring Harley Street standards to Hertfordshire.  Our mission, at Air, is to make it much easier for clients in St Albans to access doctor-led, 360-degree skin rejuvenation and fat loss solutions in a beautiful clinic environment – without the need to trek into central London," said Dr Oliver.
What has surprised you most about St Albans?
"We've been pleasantly surprised by the welcome we've already received in St Albans: from our neighbours in Christopher Place to residents dropping in, saying hello and stopping to speak. We are keen to partner or work collaboratively with local businesses to create interesting events enhancing the experience St Albans offers – so we'd welcome people to drop by and speak to us," added Dr Oliver.
How can people find out more about Air Aesthetics & Wellness or book a consultation?
Call 01727 221 773, email info@airaesthetics.co.uk or visit www.airaesthetics.co.uk
Milton Keynes welcomes the award-winning nail salon Townhouse MK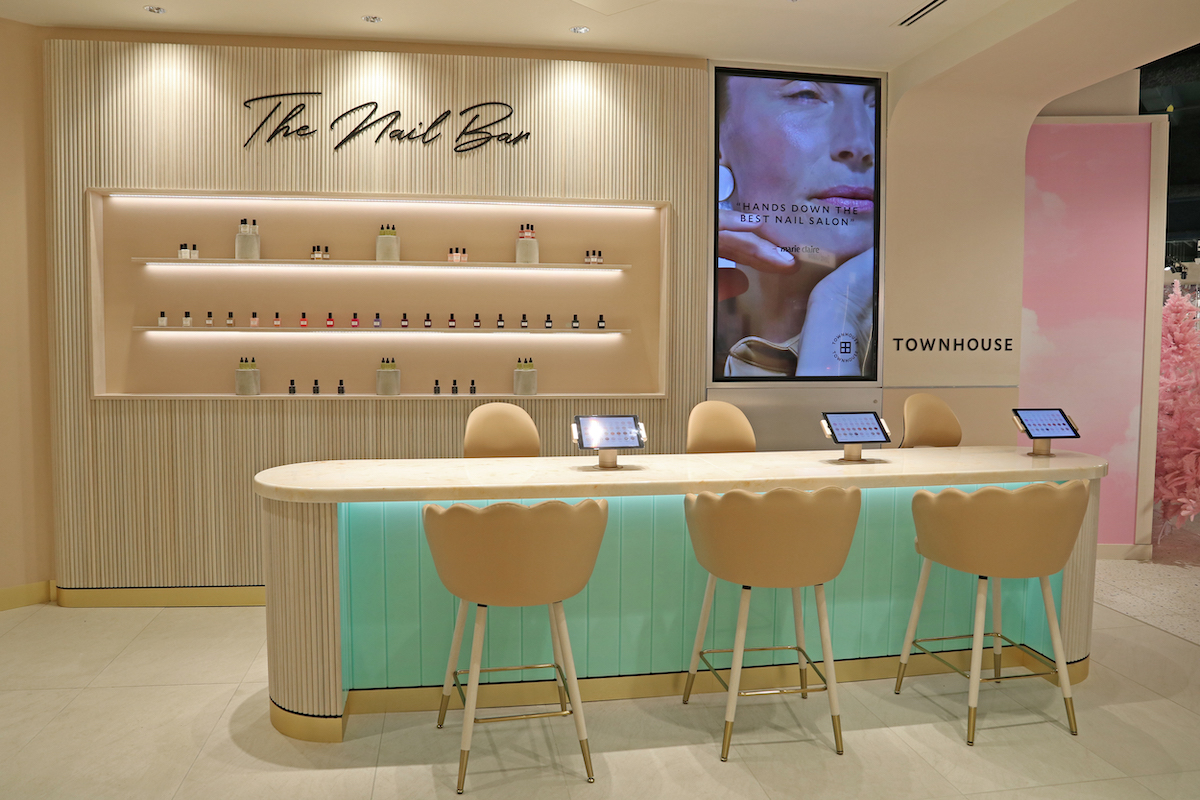 From Fitzrovia via Knightsbridge and the M1, London's award-winning cult nail salon Townhouse is opening Townhouse MK this November. Billed to be the trendiest destinations for nails in Milton Keynes, Townhouse MK is being described as the perfect buzzy space for a catch up with your friends over a manicure.
Townhouse MK will be located in the new H Beauty by Harrods department store at Centre:MK. Featuring semi-private pedicure stations – including fun peep hatches inspired by business class flight seat dividers, marble manicure bars and chic fabrics with accents of gold.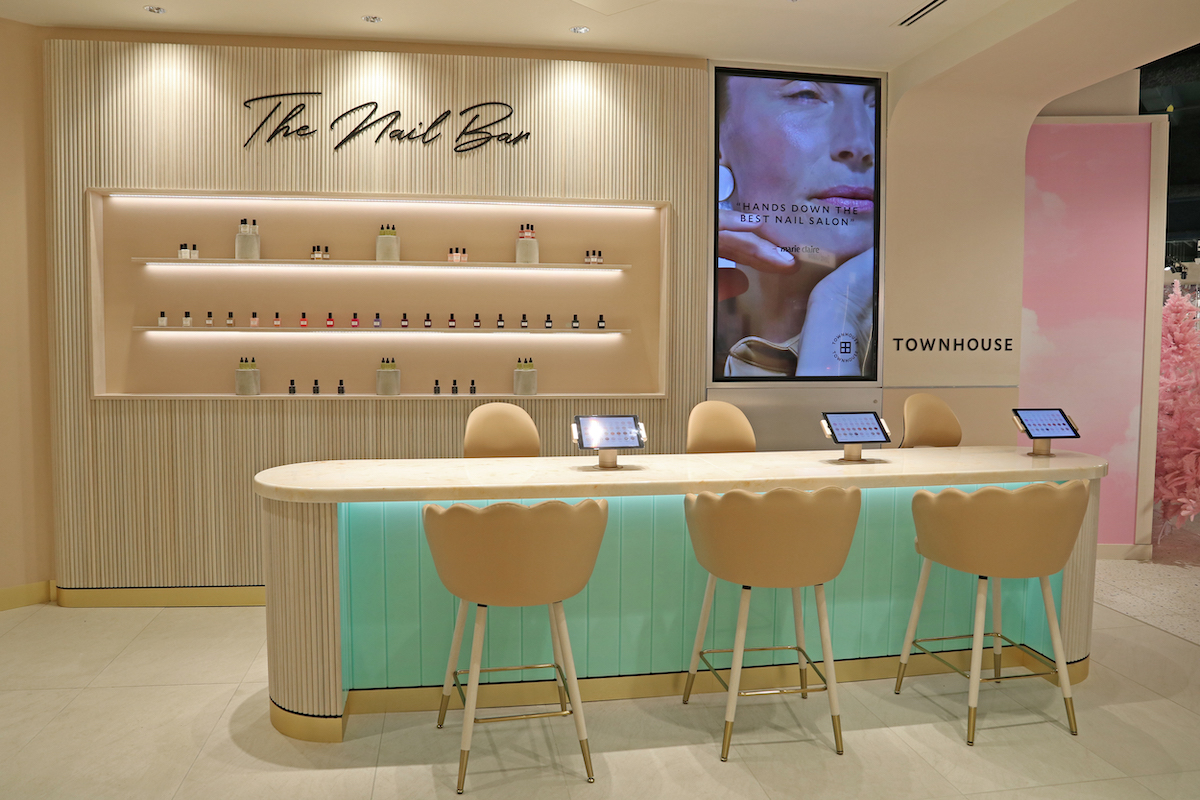 In salon, guests will have access to Townhouse's multi-award winning treatment menu and seasonal nail art collections, as well as Harrods exclusive designs. Treatments on offer will range from quick Express treatments for customers on the go to indulgent Luxury treats.

About Townhouse MK
Founded in 2018 by Juanita Huber-Millet, Townhouse is revolutionising nail care – not only elevating the way nails are done but reimagining the process from start to finish for the modern age – incorporating easy online bookings, impeccable hygiene standards, beautifully designed spaces and stable, rewarding careers for its employees. 
This has brought acclaim far and wide – described by Marie Claire as "Hands down the best nail salon" – and multiple award wins, including being named "Best Nail Salon" at the prestigious Scratch Awards in July 2021 and the Professional Beauty & World Spa Awards in October 2021. With a cult Celeb / VIP following including biggest selling artist in history Drake, big screen actresses, Love Island stars and of course the loyal Londoner crowd – it's no question Townhouse are the best at what they do.
Townhouse MK Address
H Beauty
centre:mk
28 Acorn Walk
Milton Keynes
MK9 3DJ