The Gate in Bricket Wood reopens tonight following refurbishment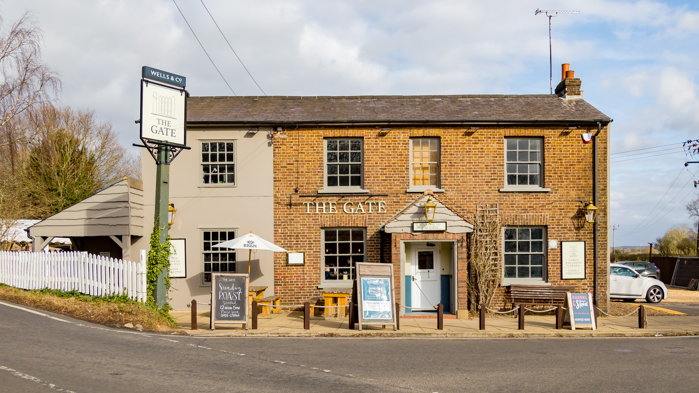 Wells & Co. has announced its popular Hertfordshire based neighbourhood pub, The Gate, will reopen for business on Thursday 24th February following a three-week closure. The site in Bricket Wood, St Albans, shut for refurbishment at the end of January to undergo changes to the bar, toilets and outside seating area to help give the pub a fresh new look and provide guests with a relaxed and friendly atmosphere.

The team are ready to bounce back with a bang and can't wait to see both regulars and new guests return to the refreshed pub. The launch event will see an opening countdown, free nibbles and a raffle with a very memorable prize!



Landlord, Ben Satchfield said, "I am so excited to welcome my regulars back to The Gate. We created an amazing garden during the lockdown, but the pub itself needed some improvement and I am so proud of what has been achieved."

The Gate's reopening will reunite locals with the award-winning range of craft beers from Wells & Co.'s popular brewing facility in Bedford, Brewpoint with the likes of Checkpoint, On Point and Midpoint on draught. The food menus range from Saturday brunch to juicy burgers, mouthwatering pizzas and delicious Sunday roasts. All of which can be enjoyed alongside regular entertainment such as live music, gin tasting nights and weekly quizzes, which have become popular with customers following their addition by landlord Ben Satchfield when he took over ownership a year and a half ago.

Be sure to book your table to see the new look site! https://www.thegatebricketwood.co.uk/book-now
Indulgent break for gin lovers at De Vere Latimer Estate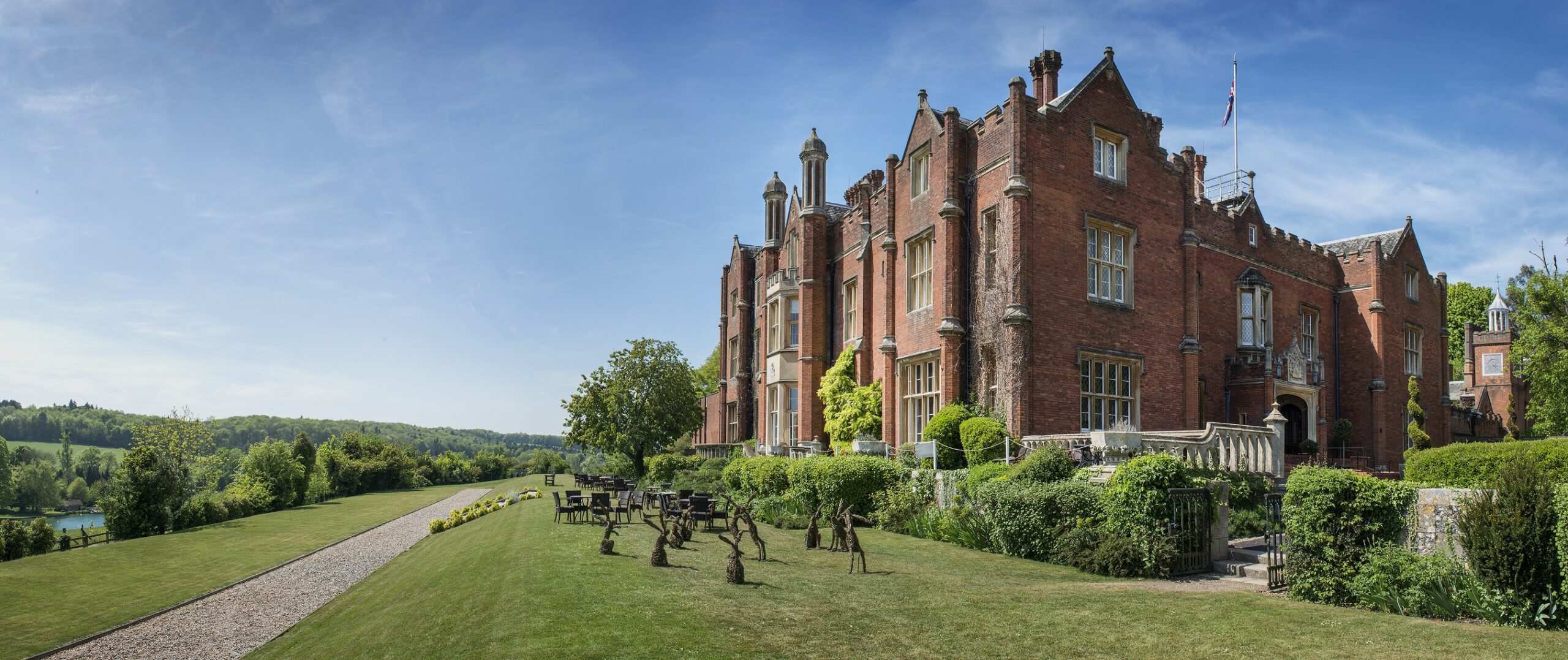 Let the fun be-gin at De Vere Latimer Estate, set in the heart of Buckinghamshire in the Chess Valley, with their indulgent gin lovers break priced from £185 per room*. The gin package includes an overnight stay with a £26 dinner voucher per guest and a gin cocktail each, followed by breakfast the following morning.

Relax with a complimentary G&T in the hotel's Huntley Bar, a cosy bar which offers views across the estate's gardens and sweeping views of the Chiltern Hills. During their stay, guests can also opt to visit the nearby Griffiths Brothers Gin distillery, located just 15 minutes away, for a tour of the distillery with tastings to be enjoyed along the way and to learn how Griffiths Brothers Gins are produced.



Spend the evening in 1838 Restaurant & Bar which celebrates classic British dishes where you'll discover locally sourced, seasonally inspired menus with dishes including lemon & herb marinated pork tenderloin; Casterbridge 28 days dry aged 8oz Sirloin steak; grilled fillet of sustainable sea bream; and rigatoni alla parmigiana. As part of the package, guests will have up to £52 to spend between them in the restaurant during their stay.




De Vere Latimer Estate, located in the Chess Valley in Buckinghamshire, has plenty of activities on the doorstep. Why not borrow a pair of Hunter wellies and explore the beautiful 10-mile Chess Valley Walk on the hotel's doorstep to discover a wealth of wildlife, historic buildings, water meadows and nature reserves.
Afterwards, guests can head back to the hotel where they can opt for some R&R in the pool, sauna and steam room or, enjoy a board game in The Library – a secluded spot ideal for relaxing with a drink in hand or indulging in a delicious afternoon tea.
Outdoor culture comes to Waddesdon Manor for late summer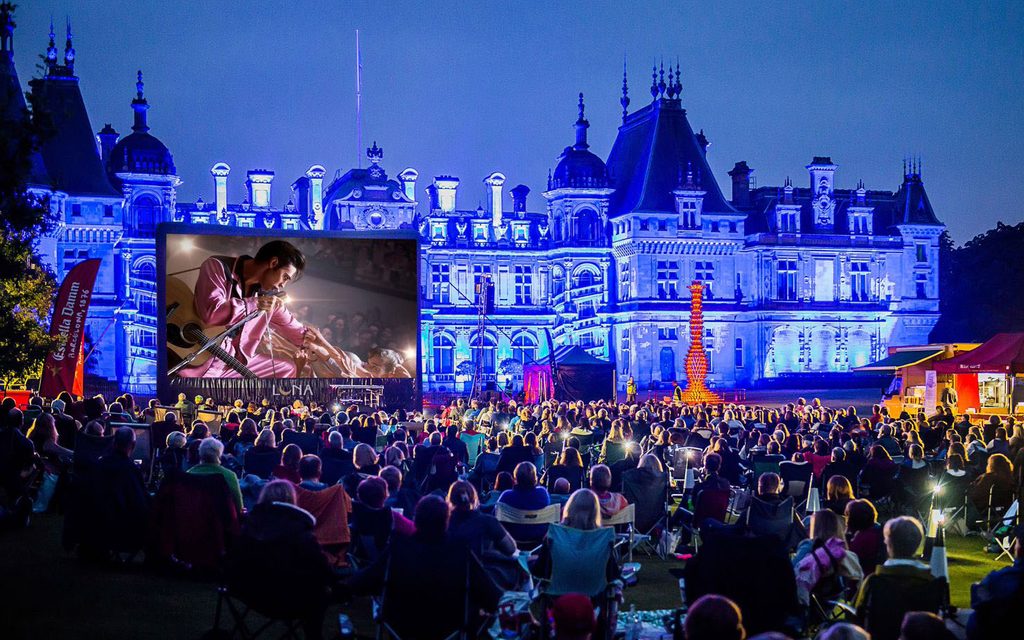 This summer, open-air cinema screenings, picnic theatre and a food festival will come to Waddesdon Manor for some fantastic seasonal culture in the outdoors.
The Luna Cinema will pitch up in the grounds and screen four blockbuster films, with the 19th-century chateau serving as a picturesque backdrop. After arriving via a path lit with festoon lighting, visitors can enjoy the full service of the on-site Luna bar for refreshments and food.
Champagne may be the apt choice on the first night with Baz Luhrman's spectacular take on The Great Gatsby (Wed 13 Sept) starring Leonardo Di Caprio. While the director's latest, the Oscar-nominated biopic Elvis (Thurs 14 Sept), follows on the following day to fill the garden setting with Presley's signature rock and roll. Then a modern classic, as Harry Potter and the Philosopher's Stone (Fri 15 Sept), the film that kicked off one of the biggest film series of all time, will make Friday evening a nostalgic start to the weekend. The final screening will be the smash-hit of last year Top Gun: Maverick (Sat 16 Sept), starring Tom Cruise and widely cited as a saviour of big-screen cinema.
At the end of August, visitors will be transported back to Elizabethan times with the open-air production of Romeo and Juliet (Thurs 24 Aug) by the internationally-acclaimed The Lord Chamberlain's Men, the UK's premier all-male company. It will be a unique opportunity to watch the traditional performance in the atmospheric grounds of one the UK's most beautiful settings. Alongside Elizabethan dress, music and dances, and with the all-male cast, guests can watch the tragedy in a similar manner to how Shakespeare's original tale would've been viewed by the public, except with the extra comfort of enjoying your own picnic in the garden.
If you cannot wait for the second half of summer to see some Shakespeare, then the Unbound Theatre company will have you covered with their free picnic performance of the comedy Much Ado About Nothing (Sun 23 July)at 2pm. They will also return for another free performance of their original play Gertrude & Dorothy (Sun 20 Aug), a crime caper throwing together the noted horticulturalist and garden designer Gertrude Jekyll, and Britain's first racing driver Dorothy Levitt, for three separate showings throughout the day.
Adding to the summer heat will be Chilli Fest (Fri 1 – Sun 3 Sept) a weekend festival featuring handpicked exhibitors, all passionate about chilli, bringing the best of local artisan condiments, sauces, and chutneys to the Manor grounds. Around 70 stalls will offer up the taste of some of the most delicious chilli-food from the UK, so you can pitch up with a picnic in the sunny grounds to enjoy for the day, and then choose your favourite condiments to take home. There will also be a range of bars and distilleries, offering everything from local vineyards to flavoursome cocktails, making the perfect refreshments after a walk in the gardens. Along with live music and activities for young ones, and with a special late-night opening on Saturday, Chilli Fest is the perfect way to enjoy the last of the summer sunshine.
Of course, if you want to escape the sun for a while, Waddesdon Manor's impressive permanent collection will be available inside. For first-time visitors or regular guests, there's plenty to see and enjoy, including the newly restored Musical elephant automaton, the rare Sèvres pot-pourri vase, and works by Guardi, Reynolds, Gainsborough and Watteau.
Alongside the entire summer programme, which includes more theatre shows suitable for the whole family, Waddesdon Manor is set to be the perfect late summer outing for friend meetups, evening drinks, and relaxed afternoon picnics, enjoying the most exciting culture of cinema, theatre and food in a glorious summer setting.
There are limited places available for the events mentioned above, please visit the Waddesdon Manor summer holidays webpage to book and not miss out.
Milton Keynes welcomes first al fresco rooftop venue Unity Sky Lounge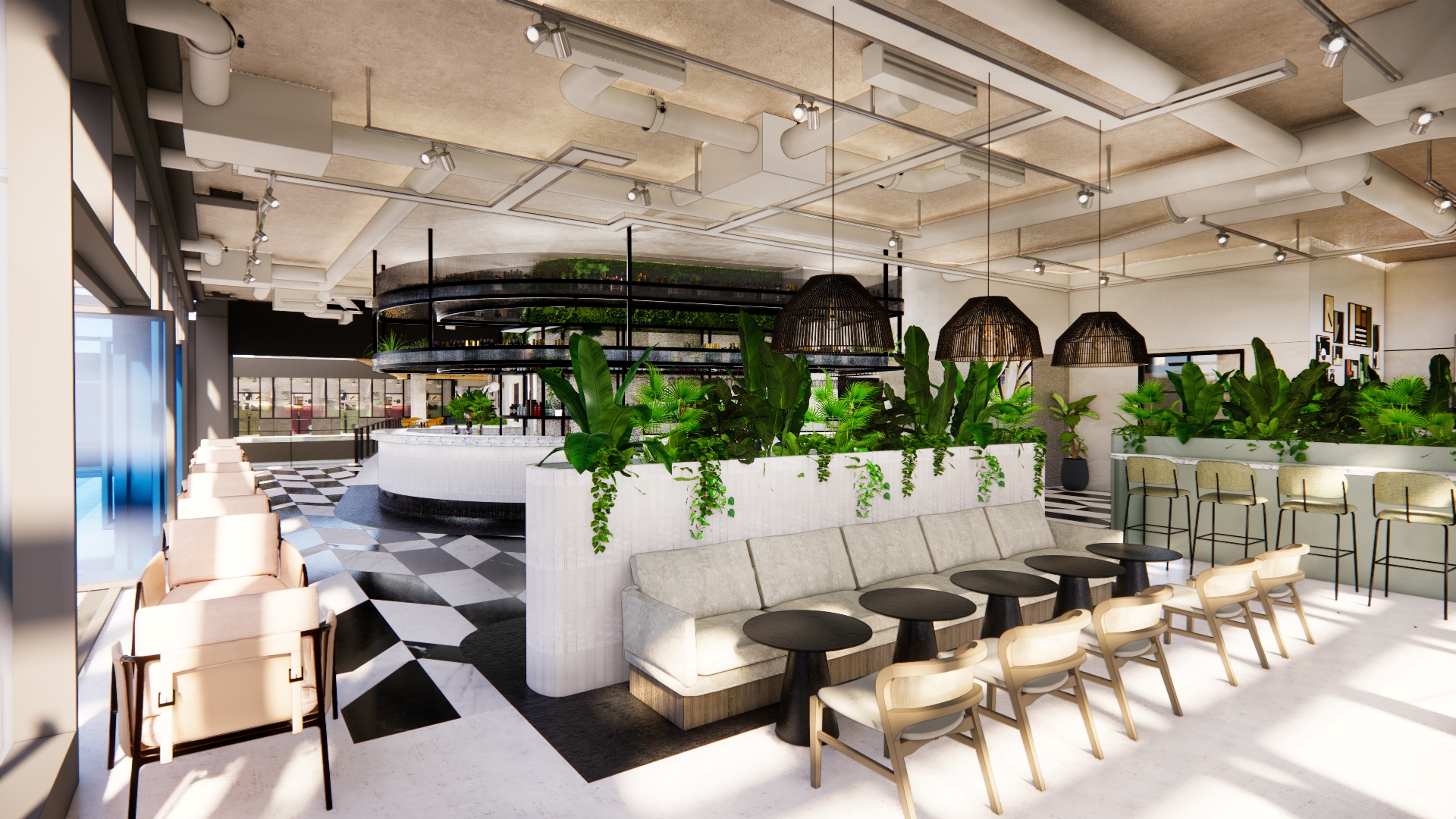 September 2023 will see the eagerly awaited opening of Unity Place – a multi-purpose destination in Milton Keynes bringing together community, business and leisure, championing social connectedness and environmental consciousness.
The new vibrant visitor attraction will be home to Unity Sky Lounge, an expansive rooftop bar and restaurant. Boasting an al fresco terrace nestled amongst the greenery and beautiful views of the city, the menu will feature the finest dishes and a selection of signature drinks, including seasonal cocktails and English wine.
Unity Sky Lounge is a sophisticated evening venue with a menu of small plates designed for sharing, allowing diners to enjoy the fun yet relaxed ambience, making it the perfect place to catch up and unwind with friends, or celebrate late into the night for a special occasion.
Drawing inspiration from British flavours, the menu showcases expertly crafted plates using only the finest ingredients, providing a dining experience that is in equal parts adventurous and comforting. With an array of vegetarian, meat and fish dishes, highlights from the menu include Devon hand-picked crab salad with apple and cucumber; Isle of Wight tomatoes with olive oil, sourdough and salt; Braised Berkshire pork with tomatoes, red wine and honey and Cured duck ham with asparagus and rapeseed emulsion.
For those with a sweet tooth, Unity Sky Lounge will offer a selection of mouth-watering desserts including Lemon posset with vanilla shortbread; Torched peach with mango and tarragon and Chocolate fondant with vanilla ice cream, roasted white chocolate and honeycomb.
Turning to the cocktails, guests can indulge in the classics, all reimagined with a modern twist, or, try something new with signature creations unique to Unity Sky Lounge. From 'Sky High,' made with Pinkster gin, Cointreau grenadine, egg white waste from kitchen and lime juice to 'Thyme For Gin,' with local gin, lemon and thyme syrup from the kitchen waste, lemon juice and soda – the whole menu prides itself on lowering waste without compromising on flavour.
The non-alcoholic cocktails are not to be missed with a host of options from zesty citrus blends to botanical infusions such as 'Cloudy Sky' with Seedlip Grove 42, orange juice, grenadine, egg white waste from kitchen and lime juice, and 'Country Garden Spritz' with Seedlip Garden, pea syrup made from kitchen waste and Mediterranean tonic.
The addition of Unity Sky Lounge to Milton Keynes' upcoming vibrant social scene promises to be the city's most sought-after destination for discerning locals and visitors alike.