Visit Bletchley Park this 'TWIXMAS' and discover the secrets of Britain's codebreakers
With a diverse range of wonderful Christmas activities on until 5 January 2020 (closed 24, 25 and 26 December) you won't need to crack a code to get into the festive spirit at Bletchley Park this Twixmas. Free for the under-12s, the former top-secret home of Britain's Codebreakers, now a vibrant museum, has a packed calendar of interactive exhibitions and events that tell the story of this historic site.
Are the kids ready for a top-secret mission? The Christmas Code Crackers trail is available upon arrival (£1 each), challenging them to find adorable crocheted squirrels on an action-packed trail around the park, full of code breaking activities and puzzles.

Christmas is a time full of surprises, but what could be hiding in the centre of our Bletchley Park maze? Head to the Stableyard and see if you can solve a puzzle to find out and don't forget the selfie!
There is plenty for a full day out including exploring the grounds, restored wartime buildings and park with interactive multimedia guides for all the family. Visitors can also visit the Mansion and codebreaking Huts, which are adorned with vintage 1940s style decorations. The heritage site offers on-site catering including a range of festive food and drink including mince pies, mulled wine and hot chocolate.
Visitors only need to pay for entry once to enjoy a free annual pass allowing them to return again and again to enjoy free on-site activities, one-day events and changing displays.

Dawn Barlow, Head of Operations at Bletchley Park said: "Twixmas here at Bletchley Park couldn't be more perfect for families of all shapes and sizes. With so much to see and do, it's the perfect way to do something together during the festive season whilst learning about work that helped change the course of history!"
A new display traces Bletchley Park's peacetime transition 'From GC&CS to GCHQ', featuring photographs, never-before-displayed objects and little-known stories of Codebreakers who continued to work for GCHQ post-war. Head over to the D-Day: Interception, Intelligence, Invasion experience and discover the top-secret role Bletchley Park played in the planning and implementation of D-Day.
Discover more about the large number of machines that were used here at Bletchley Park including the Enigma cypher machine, teleprinters and the Bombe machine. Tours are also available to discover more about the people behind the machines that helped break the Enigma cipher at Bletchley Park during WW2.
Sting: My Songs World Tour heads to Bedford Park this Summer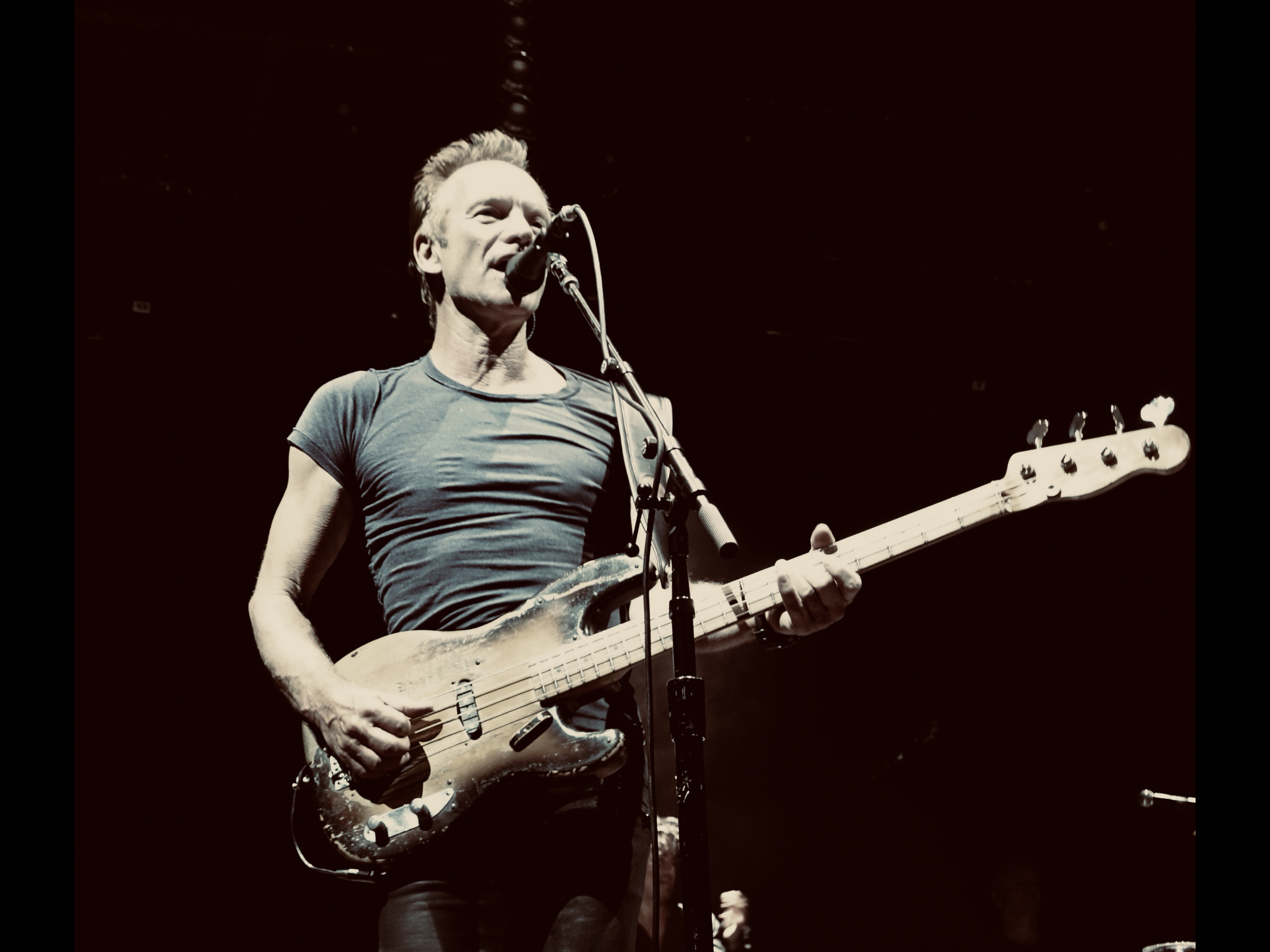 Sting is bringing his My Songs World Tour to Bedford Park for a sensational outdoor show.
The rock icon will play on Saturday June 24. Tickets go on sale at 9am on Friday November 18 via bedfordparkconcerts.co.uk
Sting's 'My Songs' concerts are an exuberant and dynamic show featuring his most beloved songs, written throughout the 17-time Grammy Award winner's illustrious career both with The Police and as a solo artist.
Following a sold out six-night residency at the London Palladium, My Songs was hailed "a masterclass" by The Times who said "Sting remains an undeniably skilled performer with a gold-plated back catalogue."
A musical journey taking in hits like Fields of Gold, Shape of my Heart, Roxanne and Demolition Man, the concert was described as "a rare treat" by The Telegraph and saw Sting praised as "near peerless" by The Guardian with "sublime pop alchemy". Fans can also expect to hear Englishman In New York, Every Breath You Take, Roxanne, Message In A Bottle and many more.
For more dates and information about Sting's My Songs World Tour – visit sting.com
FOLLOW STING : WEBSITE I TWITTER I FACEBOOK I INSTAGRAM I YOUTUBE

Bedford Park Concerts 2023
Sting joins George Ezra as part of the 'Bedford Park Concerts' series of shows next summer. With three UK No.1 albums Wanted On Voyage (2014), Staying At Tamara's (2018) and Gold Rush Kid (2022) under his belt, George Ezra has toured the world, toured it some more, then met himself coming back the other way. He's felt the green, green grass under his feet and the blue, blue sky on his back. A traveller, an entertainer, he's a man in pursuit of happiness, and of sharing that happiness. Other headline artists include Sister Sledge and The Jacksons.
A brand new Bingo Brunch experience is coming to Watford's Barrio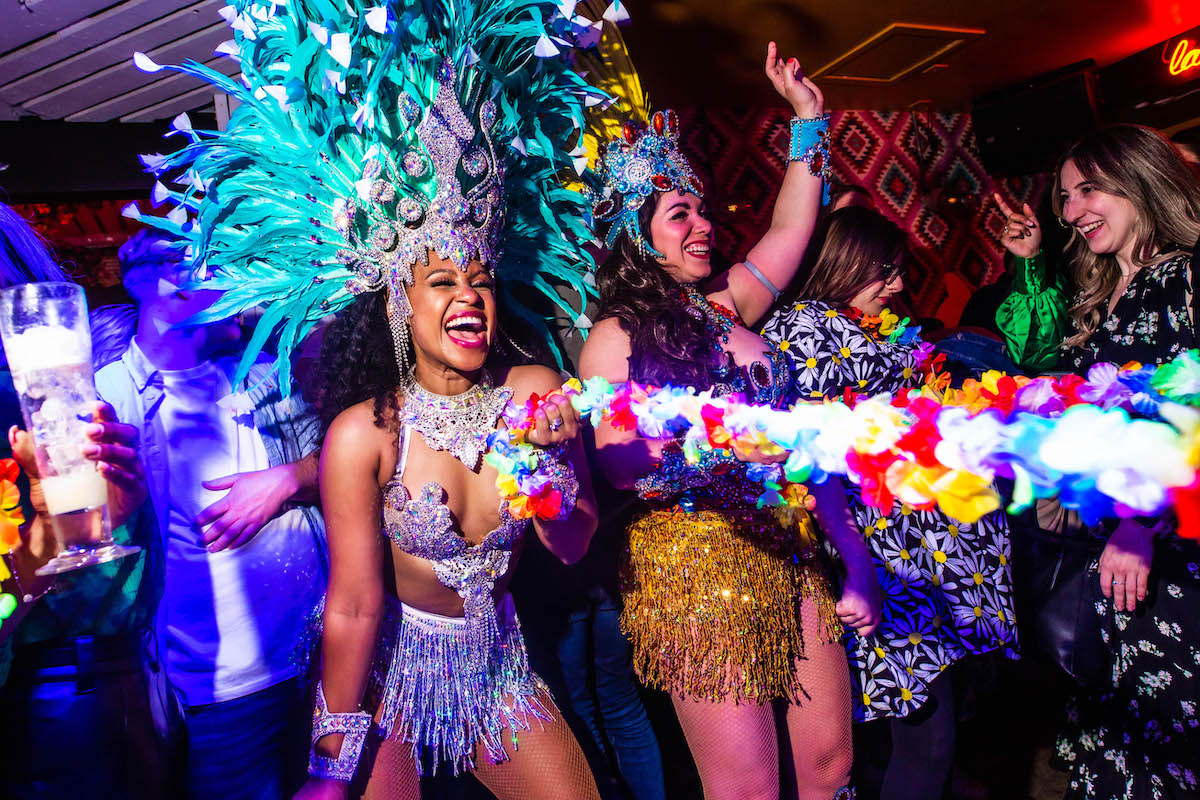 On 5th November, the newly opened Barrio venue will launch its bingo brunch concept, La Isla Bonita 80s Brunch, in Watford. Translating to 'The beautiful island', La Isla Bonita Brunch aims to recreate that perfect tropical holiday feeling, with food and cocktails galore, bingo mayhem and 80s music all afternoon-long.
Already a popular party experience at Barrio Shoreditch, the 80s themed musical brunch is scheduled to run every Saturday from 12pm, and will include a two-course brunch, welcome cocktail and a variety of bottomless drinks (prosecco, spiced rum sangria and Sol beer).
Once guests have finished tucking into a menu of delicious burgers, including Queso Libre as a vegetarian option and Saint and Sinner as the vegan burger plus Barrio Churros, the musical bingo commences, brought to life by a captivating host and nostalgic 80s tunes by Barrio's best DJs. Brunch goers can expect witty bingo calls, group singalongs and impromptu tableside performances. Prizes for winning the brunch also include a very tasty £100 bar tab.
For £35 per person, over-21s can enjoy 90 minutes of bottomless drinks and then eat, bingo and party until 5pm.
Those interested can book the first La Isla Bonita 80s Brunch at Barrio Watford for a special launch price of £25 (valid for 5th and 12th Nov brunch dates).
More about Barrio Watford
On 20th October 2022, Barrio Familia opened its first out-of-London venue in Watford, bringing Latin-inspired cocktails, authentic Mexican eats, a killer happy hour offering, live entertainment and DJs, plus an immersive 80s Bingo Bottomless Brunch.
Following the announcement of the group's flagship site, and world's largest tequila bar, in Covent Garden which is set to launch in early November, Barrio Familia has opened Watford's first Tequila bar this month.
Bringing the spirit of the Latin Quarter into Watford, the new venue will have space for up to 200 guests to enjoy a brand new, freshly crafted cocktail menu, delicious Mexican inspired food creations, including their signature tacos, and famous Latino party vibes.
The outside terrace is also being turned into Barrio's popular tropical yard, offering the perfect space for another 80 guests to gather with like-minded 'amigos' and sip cocktails, enjoy a meal and experience a fiesta like never before.
Barrio Familia was acquired by Nightcap in November 2021 and has since gone from strength to strength. New venues; Barrio Watford and Barrio Covent Garden will add to their growing portfolio of sites in Shoreditch, Soho, Angel, and Brixton. After opening the first Barrio site in 2007, the group's vision was to have a Barrio in every big party neighborhood in the UK and Watford will play a huge role in that exciting expansion.
Each of the Barrio Bars sites offer a full-colour, full-flavour experience, and of course, plenty of Tequila. The group plans to open seven days a week and be the perfect new spot in Watford for all occasions, from lunches and daytime drinks to brunches and late night partying.
Jim Robertson, Managing Director of Barrio Familia, commented:
"We are incredibly excited to be taking our Latino party outside of London for the first time. This is a fantastic venue and we can't wait to welcome the residents of Watford into the Barrio familia and bring the party! I believe Barrio will be a fantastic addition to Watford High Street that will suit all types of occasions and bring a feel good bar that welcomes everyone. We have some amazing things planned for Barrio Watford, so watch this space and get ready for the biggest fiesta in town!"
Christmas at Wimpole has new light experience this year
Visitors to Christmas at Wimpole can expect a host of new light installations and a different route to last year when Wimpole Christmas lights turn on.
The popular Wimpole Christmas lights trail, which runs from 25 November 2022 until 1 January 2023, features an array of installations from artists across Europe. The magical trail, featuring spectacular light installations and enchanting visitors with seasonal Christmas classics, will transform the Wimpole estate's landscaped grounds and garden.
General Manager at Wimpole, Polly Ingham-Watts said: "We're thrilled to have Christmas at Wimpole returning for a second year. The trails give visitors the opportunity to see Wimpole Estate in a different light, with some of the most iconic Wimpole views; the grand façade of the Hall, Walled Gardens and Pleasure Ground, coming alive with twinkling lights and colour."
Wimpole Christmas lights
Among the new installations is 'In Bloom' by London-based art collective, toystudio, a star-like shape casting colourful intricate shadows across the landscape.
Other curated installations include a huge heart-shaped tunnel with over 1000 pea lights, a Snowflake Walk, giant reed-shaped neon plants; and Floraison, which features hundreds of poppy-shaped flowers suspended in the branches of trees. Spend time together and create everlasting memories as you wander between the specially chosen illuminations, all choreographed to a soundtrack of Christmas classics. Pause at the mesmerising flickering flames in the fire garden and don't forget to glimpse Father Christmas along the way.
Independent street food vendors bring a delicious twist with tasty treats on offer. Complete your walk under the stars with a *spiced winter warmer or *hot chocolate shared with friends and family. Everyone loves toasting a marshmallow over an open fire and the artisan *marshmallow stall gives visitors the chance to warm their hands and enjoy this sweet outdoor tradition.
Christmas at Wimpole provides a special way to celebrate the festive season with an unmissable outdoor experience. The trail is designed for visitors of all ages to enjoy.
Christmas at Wimpole – The after-dark illuminated trail through festive gardens
Christmas at Wimpole Opening time: From 25 November 2022 to 1 January 2023
Doors 0pen from 4.30pm, last entry 8pm and closes at 10pm.
Doors close on 28, 29 November and 5, 6, 25 December
Why Visit Wimpole Christmas lights: 
Discover a Christmas illuminated trail for all the family set within the beautiful landscape of Wimpole.
Christmas at Wimpole ticket prices: 
Advanced From: Adult £19, Child £14.50, Family £64 (2 adults & 2 children). Free entry for carers and children aged 2 & under.
Parking £8 per car.
For more info on Christmas at Wimpole or to book Wimpole Christmas light tickets, visit christmasatwimpole.co.uk
About Wimpole
Wimpole first opened to visitors in 1979, considered the finest country house in Cambridgeshire bequeathed to the National Trust by Mrs Elsie Bambridge, daughter of Rudyard Kipling.  Wimpole had a succession of owners from Lord Harley (1711-1740) to the Earls of Hardwicke (1740-1894) and Viscount's Clifden, before being bought by Elsie Bambridge in 1930's and has a roll-call of celebrated architects and landscape designers who have developed both the mansion and parkland into a place of beauty and graceful living.