We Love Golf offers major thrills for Three Counties women
The Professional Golfers' Association is promising to get even more women out on to the golf course this summer as it launches its latest round of We Love Golf events. In June, women across Bedfordshire, Hertfordshire and Buckinghamshire will be invited to take part in free taster sessions at 6 different locations. They will then be offered the chance to sign up for group coaching sessions that will culminate in a VIP beginners' group clinic at the AIG Women's British Open at Woburn Golf Club.

The PGA is determined to create more opportunities for women to access the sport and already supports the Women's British Open each year by staffing the SwingZone. Last year's event was notable not just for Georgia Hall's victory, but also because it was the first time an all-female PGA coaching team had (wo)manned this area at a Major event. This year, Woburn Golf Club will see the all-female crew increase to sixteen PGA Professionals who will be teaching lessons across the week.
Robert Maxfield, CEO of The Professional Golfers' Association comments: "It is fantastic to see our Members front and centre at such important events. We are dedicated to showcasing the very best in golf and these women represent everything we stand for. The We Love Golf clinic will definitely bring a lot of fun to the event as well. We are delighted to do everything we can to promote women's golf on a local, national and international stage."

Mike Round, Development Director of the Ladies European Tour added: "The PGA coaches at the SwingZone work tirelessly throughout every tournament to inspire the people they teach. They are to some extent the face of golf at these events, so to have an all-female line up is really important and it also sends a strong message to young women about coaching as a career option. The We Love Golf campaign has the potential to create a real legacy for the area, so we are excited to be able to support it and look forward to introducing these new players to the sport."

The participating venues for this We Love Golf campaign are The Bedfordshire Golf Club (Samantha Head and Denise Hastings), Biggleswade Golf Centre (Alison Perkins), Chesfield Downs Golf Club (Jo Oliver), Moor Park Golf Club (Harriet Key) and The Roehampton Club (Charlotte Nutt). Full details of the events, including dates and times of the taster sessions are all available via the We Love Golf PGA Facebook page www.facebook.com/WeLoveGolfPGA/Events
No equipment, clothing or experience is required – just a good sense of humour! WE LOVE GOLF OFFERS MAJOR THRILLS FOR LOCAL WOMEN
Sting: My Songs World Tour heads to Bedford Park this Summer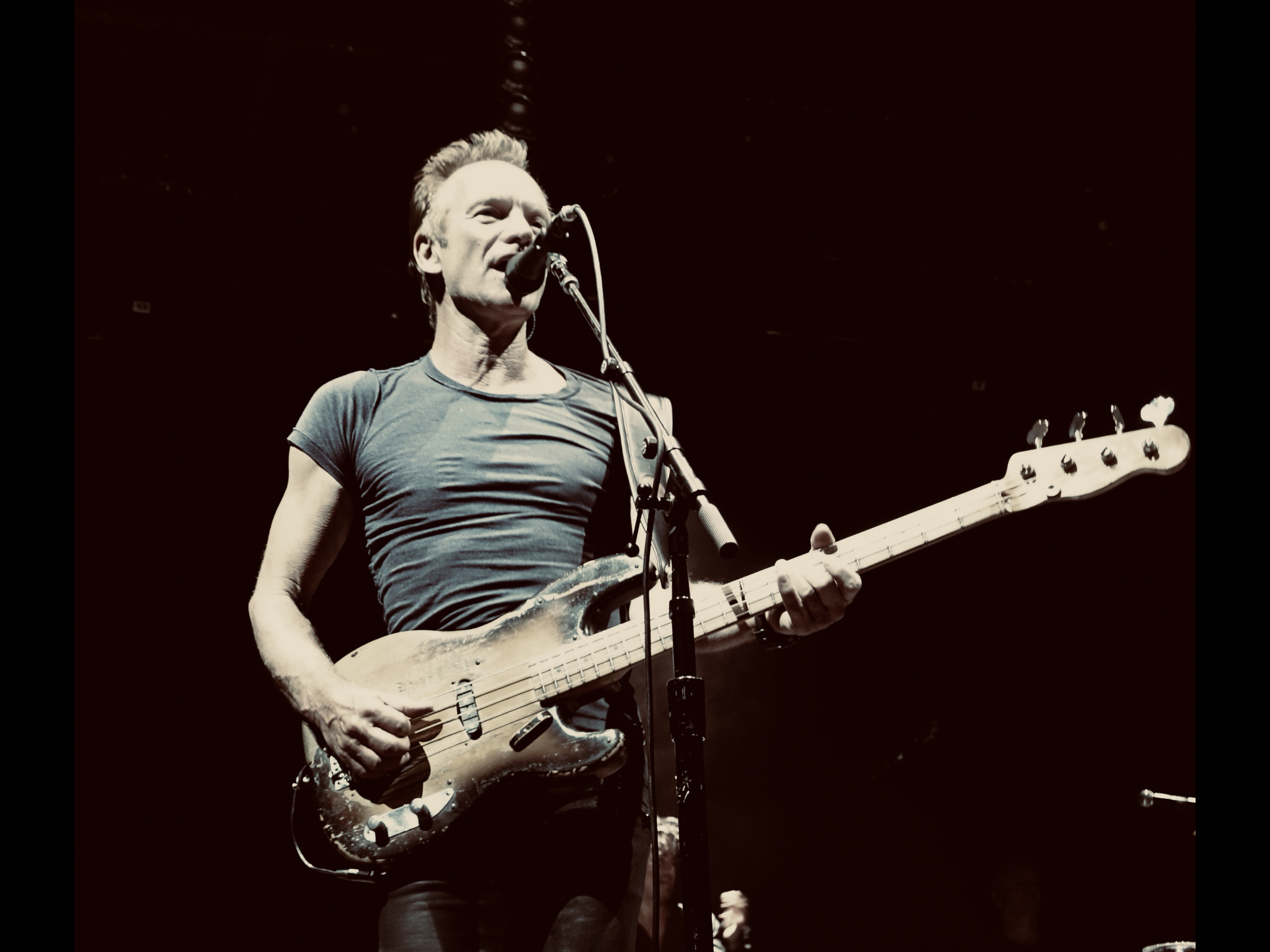 Sting is bringing his My Songs World Tour to Bedford Park for a sensational outdoor show.
The rock icon will play on Saturday June 24. Tickets go on sale at 9am on Friday November 18 via bedfordparkconcerts.co.uk
Sting's 'My Songs' concerts are an exuberant and dynamic show featuring his most beloved songs, written throughout the 17-time Grammy Award winner's illustrious career both with The Police and as a solo artist.
Following a sold out six-night residency at the London Palladium, My Songs was hailed "a masterclass" by The Times who said "Sting remains an undeniably skilled performer with a gold-plated back catalogue."
A musical journey taking in hits like Fields of Gold, Shape of my Heart, Roxanne and Demolition Man, the concert was described as "a rare treat" by The Telegraph and saw Sting praised as "near peerless" by The Guardian with "sublime pop alchemy". Fans can also expect to hear Englishman In New York, Every Breath You Take, Roxanne, Message In A Bottle and many more.
For more dates and information about Sting's My Songs World Tour – visit sting.com
FOLLOW STING : WEBSITE I TWITTER I FACEBOOK I INSTAGRAM I YOUTUBE

Bedford Park Concerts 2023
Sting joins George Ezra as part of the 'Bedford Park Concerts' series of shows next summer. With three UK No.1 albums Wanted On Voyage (2014), Staying At Tamara's (2018) and Gold Rush Kid (2022) under his belt, George Ezra has toured the world, toured it some more, then met himself coming back the other way. He's felt the green, green grass under his feet and the blue, blue sky on his back. A traveller, an entertainer, he's a man in pursuit of happiness, and of sharing that happiness. Other headline artists include Sister Sledge and The Jacksons.
A brand new Bingo Brunch experience is coming to Watford's Barrio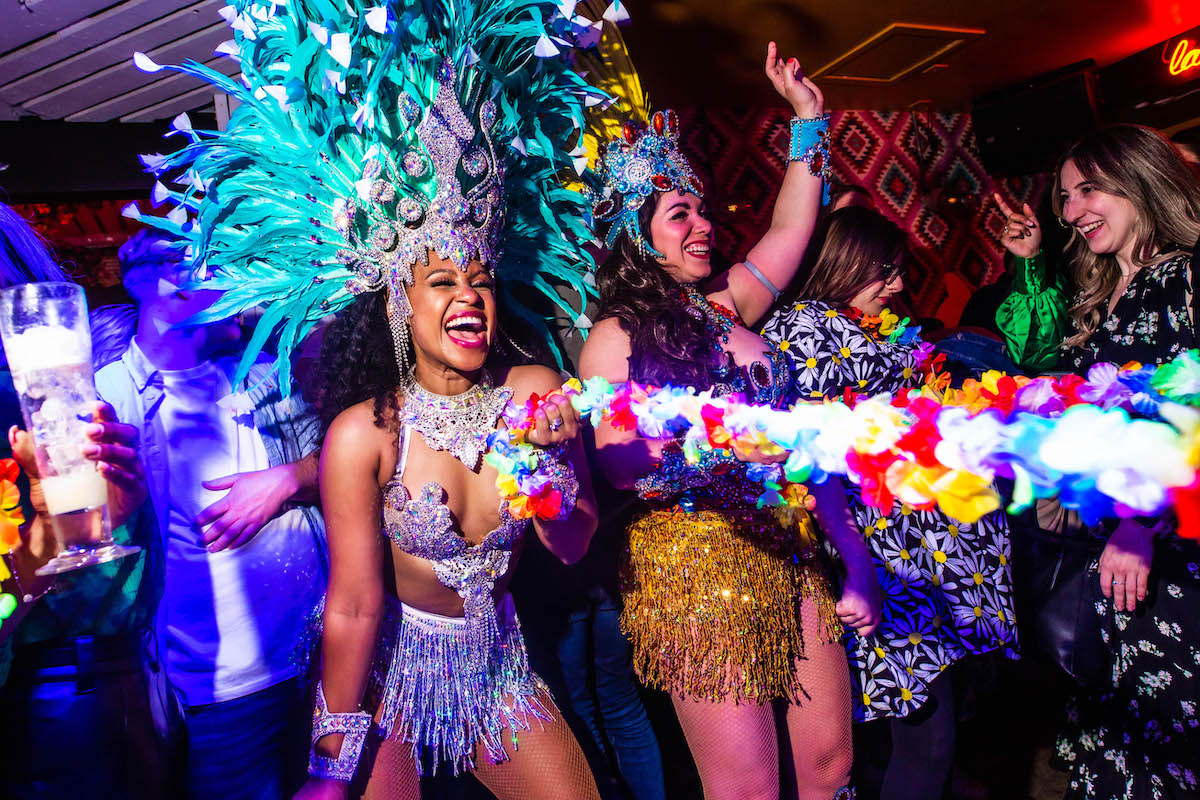 On 5th November, the newly opened Barrio venue will launch its bingo brunch concept, La Isla Bonita 80s Brunch, in Watford. Translating to 'The beautiful island', La Isla Bonita Brunch aims to recreate that perfect tropical holiday feeling, with food and cocktails galore, bingo mayhem and 80s music all afternoon-long.
Already a popular party experience at Barrio Shoreditch, the 80s themed musical brunch is scheduled to run every Saturday from 12pm, and will include a two-course brunch, welcome cocktail and a variety of bottomless drinks (prosecco, spiced rum sangria and Sol beer).
Once guests have finished tucking into a menu of delicious burgers, including Queso Libre as a vegetarian option and Saint and Sinner as the vegan burger plus Barrio Churros, the musical bingo commences, brought to life by a captivating host and nostalgic 80s tunes by Barrio's best DJs. Brunch goers can expect witty bingo calls, group singalongs and impromptu tableside performances. Prizes for winning the brunch also include a very tasty £100 bar tab.
For £35 per person, over-21s can enjoy 90 minutes of bottomless drinks and then eat, bingo and party until 5pm.
Those interested can book the first La Isla Bonita 80s Brunch at Barrio Watford for a special launch price of £25 (valid for 5th and 12th Nov brunch dates).
More about Barrio Watford
On 20th October 2022, Barrio Familia opened its first out-of-London venue in Watford, bringing Latin-inspired cocktails, authentic Mexican eats, a killer happy hour offering, live entertainment and DJs, plus an immersive 80s Bingo Bottomless Brunch.
Following the announcement of the group's flagship site, and world's largest tequila bar, in Covent Garden which is set to launch in early November, Barrio Familia has opened Watford's first Tequila bar this month.
Bringing the spirit of the Latin Quarter into Watford, the new venue will have space for up to 200 guests to enjoy a brand new, freshly crafted cocktail menu, delicious Mexican inspired food creations, including their signature tacos, and famous Latino party vibes.
The outside terrace is also being turned into Barrio's popular tropical yard, offering the perfect space for another 80 guests to gather with like-minded 'amigos' and sip cocktails, enjoy a meal and experience a fiesta like never before.
Barrio Familia was acquired by Nightcap in November 2021 and has since gone from strength to strength. New venues; Barrio Watford and Barrio Covent Garden will add to their growing portfolio of sites in Shoreditch, Soho, Angel, and Brixton. After opening the first Barrio site in 2007, the group's vision was to have a Barrio in every big party neighborhood in the UK and Watford will play a huge role in that exciting expansion.
Each of the Barrio Bars sites offer a full-colour, full-flavour experience, and of course, plenty of Tequila. The group plans to open seven days a week and be the perfect new spot in Watford for all occasions, from lunches and daytime drinks to brunches and late night partying.
Jim Robertson, Managing Director of Barrio Familia, commented:
"We are incredibly excited to be taking our Latino party outside of London for the first time. This is a fantastic venue and we can't wait to welcome the residents of Watford into the Barrio familia and bring the party! I believe Barrio will be a fantastic addition to Watford High Street that will suit all types of occasions and bring a feel good bar that welcomes everyone. We have some amazing things planned for Barrio Watford, so watch this space and get ready for the biggest fiesta in town!"
The Wellness Hub in Berkhamsted welcomes IV Boost therapy clinic
IV Boost – a renowned IV therapy clinic on London's Wimpole Street – has opened at The Wellness Hub in Berkhamsted.  Founded in 2005 by medical director Dr Joshua Berkowitz, IV Boost takes a holistic approach to health and wellness to help boost and restore the body's natural ability to be well, energised and able to resist ageing.
"We are delighted to welcome Dr Josh and the IV Boost to The Wellness Hub and are excited to be offering our customers these fantastic IV therapies," says Emma James, MD and owner The Wellness Hub on Lower Kings Street. "IV Boost prides itself on its medical skills and personalised approach which mirrors our commitment to offering bespoke wellbeing solutions. I have no doubt its services will prove popular in complementing and enhancing our existing range of therapies which include physiotherapy, massage, beauty therapy, sports massage, Pilates, personal training and yoga."
"We have been very impressed by The Wellness Hub and have been made most welcome here," says Dr Joshua Berkowitz.  "IV therapy is increasingly popular as a means to achieving optimum health and we have been looking for a new clinic outside London to meet the growing demand for our services.
"The Wellness Hub is the perfect site for IV Boost and we look forward to meeting its customers.  We recognise that IV therapy will be new to many people and clients can rest assured they will have a consultation before any therapy to ensure it suits their exact needs."
IV Vitamin Therapy
Intravenous (IV) Vitamin Therapy has been practised for many years, often to support conventional medical treatment of a wide range of health conditions. It is the fastest way to deliver nutrients throughout the body because it bypasses the digestive system and is 90-100% absorbed directly into the organs (compared to 20-50% absorption if taken orally).
Vitamin Shots
A vitamin shot is an intramuscular injection that treats various vitamin deficiencies. It is absorbed into your bloodstream via your muscles. Unlike vitamins taken orally, vitamin shots bypass the digestive system and result in a 90-100% absorption rate. Many people feel the effects within hours of the treatment which takes just a few minutes to administer.
Ozone Therapy
Medical grade ozone is a highly active and reactive form of oxygen which is prepared by a highly skilled practitioner just before being administered. Ozone therapy can restore optimum oxygen levels in the body by increasing the red blood cell count and this, in turn, stimulates the release of oxygen into the body's tissues.
Diagnostic Testing
Diagnostic testing gives a very clear picture of your health and can help pinpoint problems that may be missed through consultation or 'standard' blood tests offered by GPs. IV Boost uses a leading London laboratory which offers a very quick turnaround of precise, accurate results.
Aesthetic Treatments
IV Boost can deliver a range of non-surgical treatments to enhance the appearance and treat the visible signs of ageing. These rejuvenating treatments use the latest evidence-based products and cutting-edge technology to deliver safe, effective and long-lasting effects. Performed to the highest standard, each treatment plan is tailored to address individual concerns to optimise results.
About IV Boost
IV Boost is located in The Wellness Hub, 26 Lower kings road, Berkhamsted, Herts, HP4 2AE