Chance to be in the virtual 'FROW' as models turn living rooms into catwalks
Chloe James Lifestyle, a popular fashion, gift and homeware boutique in the centre of St Albans has not let the coronavirus stop it throwing its hugely popular bi-annual fashion show.

A glamourous catwalk event had been planned for Saturday 2 May in the city's 11th century St Albans Cathedral – which has the longest nave in Europe – to celebrate the boutique's 10th birthday this year, Donna Nichol, the store's owner, was determined that the show would go on. So she has mobilised her usual models, styled them with garments from her new collection, and given them instructions to create catwalks in their homes and send the results to her.


Donna Nichol will be posting the show in its entirety this week sometime and is urging the fashionistas of St Albans to grab a glass of Prosecco and enjoy a bit of fashion from their front rooms. The store had already announced that 10% of all its sales are being donated to the NHS.

Donna said: "We had planned a huge event at the Cathedral as a way of saying thank you to our loyal customers as our fashion shows held at local restaurants are usually sold out within the hour of tickets going on sale – so we wanted to be able to accommodate everyone.
We have rescheduled this Cathedral Catwalk event to October, but in the meantime, I wanted to put on a summer fashion show as usual, so I enlisted the help of my models and am excited to be able to give people just a mini-fashion fix right now. We'll be posting the video on our social media this week, so grab your glass of bubbly and sunglasses and be on the virtual FROW!"


Mandy McNeil, co-chair of the St Albans BID (Business Improvement District), which is also the St Albans DMO (Destination Management Office) says: "This is fantastic, and shows how inventive and resourceful our independent retailers are in St Albans. The BID marketing team have been shouting out locally and nationally that St Albans Independent businesses have not disappeared, they've just gone online.

We created a virtual Destination St Albans, which is engaging, inspiring, and unique, which mirrors the vibrancy of our physical shops, cafes, restaurants, pubs, and cultural attractions.

"I would encourage people to check out the enjoystalbans.com website for all the details about how you can still enjoy the city from your homes: ordering in food, drink, fashion and homeware; watching music and entertainment."
Blake Kuwahara launches Summer 22 eyewear collection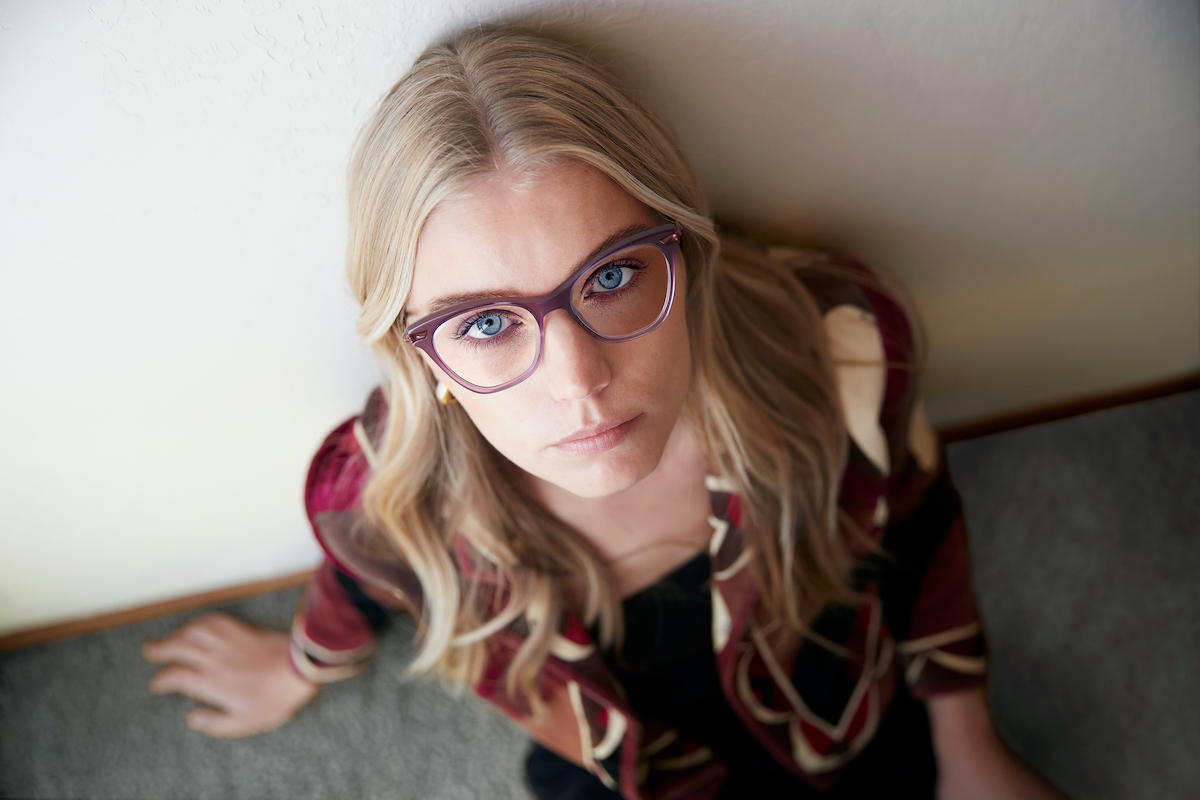 "After two very long years dealing with the pandemic, we are finally seeing light at the end of the tunnel" says Blake Kuwahara.  "This Spring Collection reflects that hopeful optimism with more color and adventurous shapes".  His design ethos of creating eyewear that is at once artful yet wearable is evident in his signature frame-within-a-frame laminated technique and use of contrasting colors as well as his cast bone motif used in his Grey Label Collection.
Also dropping this Summer will be a limited edition of the now iconic CHAMBERS in a custom Rainbow acetate in honor of PRIDE. "I posted a rendering of the CHAMBERS in rainbow colors on Instagram to celebrate and recognize the LGBTQ Community during PRIDE Month, and it got such an overwhelming response that we decided to produce it!", says Kuwahara.
"With the lifting of COVID-related restrictions and a pent-up demand, retail is continuing gain traction buoyed by consumer optimism," says Richard Mewha, President of Fade To Grey, the distributing company for Blake Kuwahara Eyewear.
Blake Kuwahara designs are available from leading independent opticians across Bedfordshire, Buckinghamshire and Hertfordshire.
Kuwahara, the founder of the multi-disciplinary design agency, Focus Group West, first gained international acclaim as the creator and designer of the exclusive KATA Eyewear brand.  His groundbreaking use of engineering and production techniques together with his highly curated eye reinvented the way eyewear design is approached today.
Kuwahara's bold experimentation and innovation have gained him a following in the fashion media and has been profiled in Vogue, ELLE, Bazaar, GQ, In Style, and Esquire and has been seen on E!, Access Hollywood, MTV, and CNN.  Buzzmagazine voted Kuwahara one of the "100 Coolest People in Los Angeles" and Detour magazine called him, "a gifted talent, blessed with savvy and unmistakable sense of style."  
Kuwahara was recently named by Brilliant Magazine as one of the "100 Most Important People in the Eyewear Industry". Kuwahara has also collaborated extensively on eyewear collections for John Varvatos, Carolina Herrera, Isaac Mizrahi, Behnaz Sarapfour, Hanae Mori, and Coach.
A celebrity favorite, Kuwahara's designs are worn by Lil Nas X, Elton John, QuestLove, Brad Pitt, Sandra Bullock, Charlize Theron, Halle Berry, Robert Downey, Jr., Will Smith, Jeremy Piven, Samuel L. Jackson, Casey Affleck, Slash, and Gwyneth Paltrow among many others.
Souster & Hicks in Woburn tips for dressing alpha females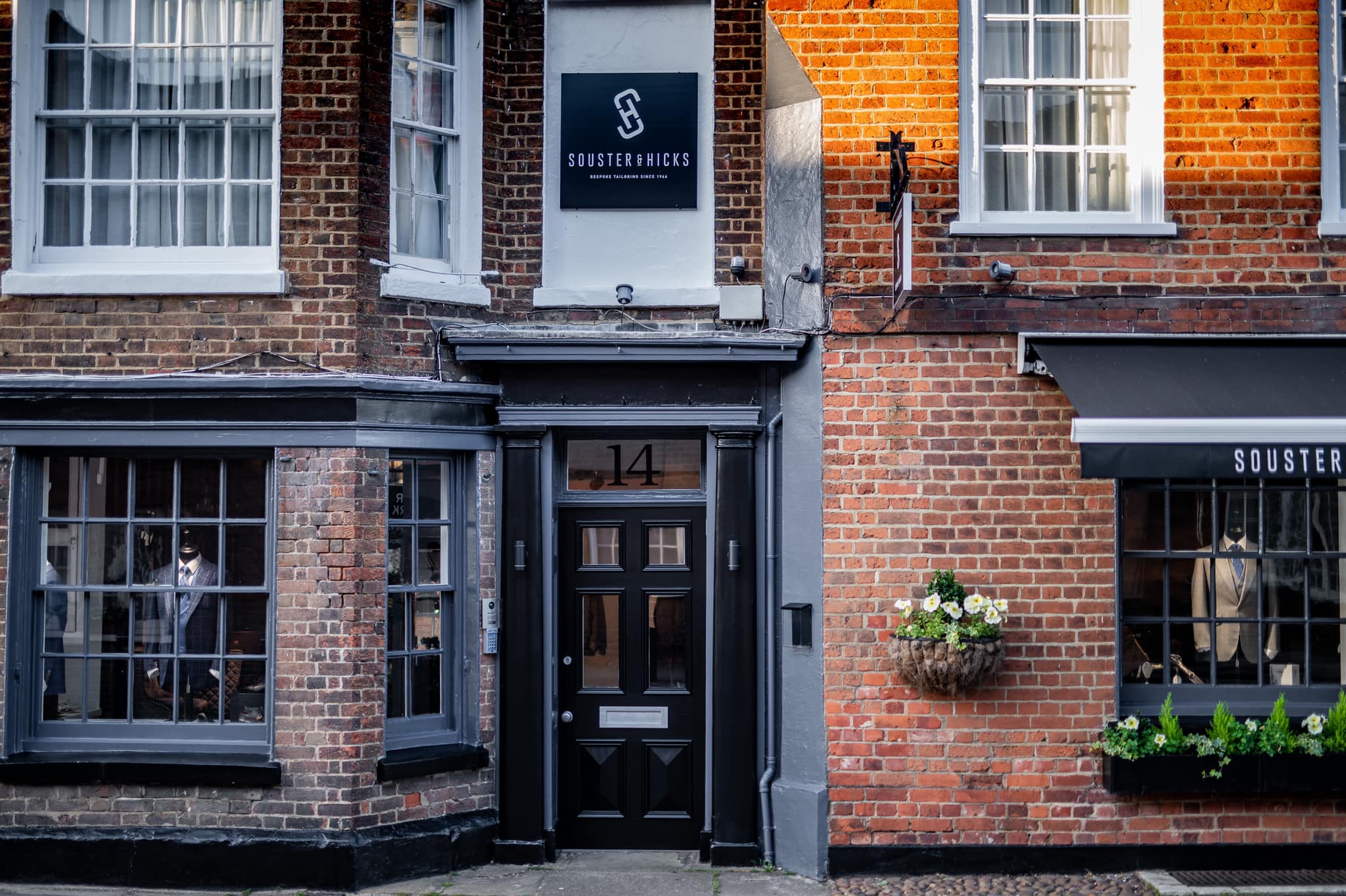 Souster & Hicks is a unique and elegant bespoke family-run tailors in the heart of Georgian village Woburn in Bedfordshire. The personal one on one service is all part of the experience of shopping, and people travel from all over the world to get a feel of their tailoring magic.
With their combined experience, knowledge, skill and understanding of style, the Souster family ensure that they find the perfect outfit for every occasion. Whether it be a business suit, a casual jacket or something for a special occasion, they recognise that no two women want to be dressed the same and that all customers have individual styles to reflect their personalities.
Laura Souster, Managing Director says: "There are so many more women getting their clothes tailor-made, and of course this is great news for us as a business, but it is an even greater statement that the world is changing, and powerful women are vastly growing and being rightfully recognised.
"The importance of dressing in a way that oozes confidence, strength and professionalism is becoming a bigger factor in the business sector; not just because it is how others perceive you though. It is about how you feel within yourself. If you wear a crumpled jumper and a pair of jeans to work, then you won't feel as powerful and professional as you do when you wear a blouse and a jacket."
There are two wonderful tailoring options available for womenswear at Souster & Hicks; made-to-measure and bespoke. Made-to-measure consists of beautifully machine-made garments with exclusive designs, and all measurements are taken by trying samples on.
Bespoke consists of the art of handwork, and every single garment is made to the standards of the world-famous Savile Row tailors. Measurements are taken by hand using a tape measure and drafted onto brown paper from scratch, this therefore becomes the master pattern. There are unlimited choices of fabrics and styling options available to choose from and the whole experience is a journey whereby a female becomes – the stronger more confident version of herself.
Jackets start from £500
Business suits from £780
Special occasion outfits from £980
Tailored dresses from £480
Trousers, skirts, and waistcoats from £295
Tailored shirts and blouses from £195
From tailored suits, dresses, coats, blouses – you name it Souster & Hicks has made it. Tailoring allows the modern alpha female to pick, choose and create their own fashion garments and showcase their personality in a way that reflects on their image.
Lydia Millen commented: "It's safe to say my days of buying Balmain jackets has come to an end. I don't know why I'd ever spend that much for a jacket that doesn't fit me properly, when I can spend the same amount and have one made completely bespoke, and to my size and proportions perfectly. I think buying tailoring like this has been really popular with men in the past, but my goodness – that is changing!".
About Woburn's Souster & Hicks
Souster & Hicks is a family business established in 1978 by the husband-and-wife team, Geoff and Laura Souster, based in a stunning Georgian building located in the beautiful village of Woburn in Bedfordshire. Geoff and Laura's eldest son Scott joined the company back in 1999 and his younger son, Wes joined in 2003. Both Scott and Wes are fully trained in the art of bespoke cutting and tailoring and will continue the future of the Souster name within the tailoring world. Scott's wife Natalie joined the company 7 years ago to help Laura with the ladies tailoring and look after the general running of the business.
Geoff has a career spanning over 53 years, hand cutting more than 30,000 bespoke suits. Geoff was elected as the youngest ever National President of the Federation of Merchant Tailors in 1988, and also works as a consultant helping to set up and improve the patterns created for made to measure manufacturers. Souster & Hicks create bespoke tailor-made suits, cut and fitted on the premises and tailored to the same high standards as the world-renowned Savile Row tailors.
TipTop Outlet opens brand new store at The Mall Luton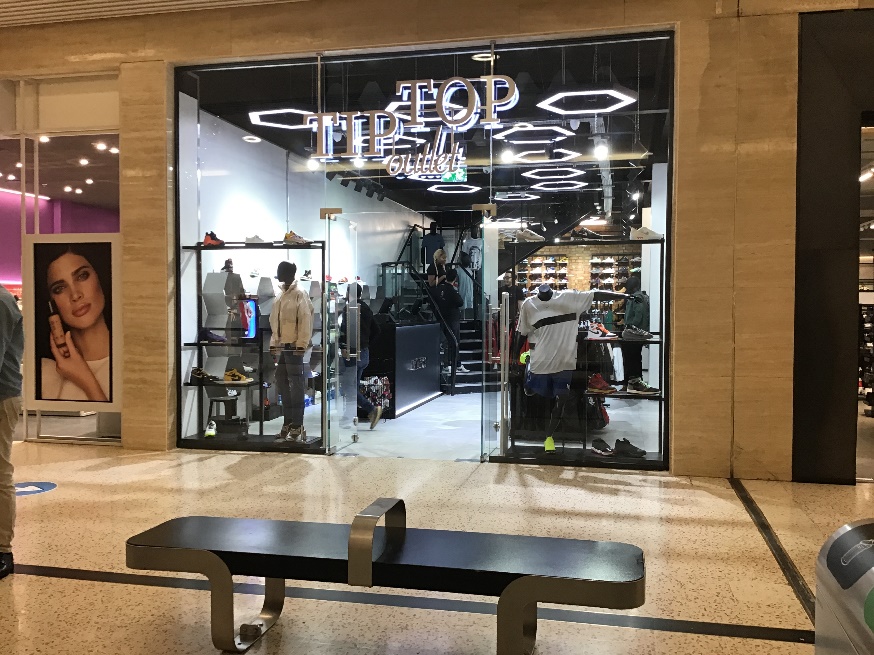 The Mall Luton has today welcomed new store TipTop Outlet to the centre, with the retailer opening its doors to eager customers looking for premium brands at affordable prices.
The store, which covers two floors, is home to an iconic line-up of brands including Nike, Adidas, Reebok and Timberland. More affordable ranges can be found on the first floor, which is accessible via staircase or lift.
Shoppers will be able to browse a huge range of shoes, clothes, and accessories, with a fantastic mix of sought-after, limited-edition lines not readily available in other stores, and great value bargains. Items such as the Nike Jordan Limited Edition trainers that usually are not available within stores in the UK will be one of the first of a selection of unique offers at the store.
Manager of TipTop Outlet, Mutaz Alhejoj, said, "We are excited to unveil the store after working hard to get it ready over the past couple of months. Tiptop is a great place to find your next pair of favourite trainers but also to browse through our collections of branded clothes and accessories. Exclusively for the opening, we have secured many pairs of the Nike Jordan Limited Edition released in 2021. We look forward to welcoming shoppers to our store!"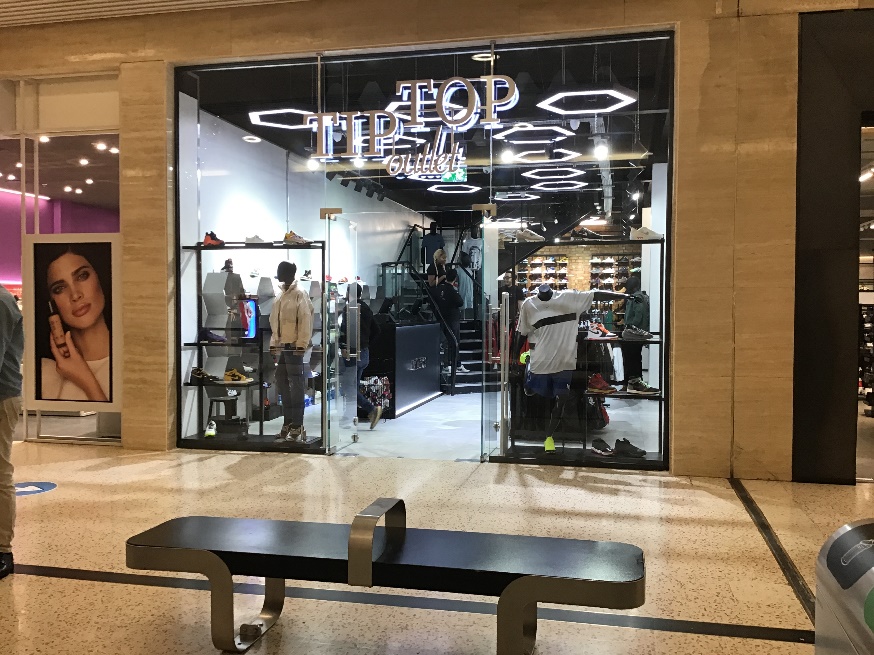 The opening of TipTop comes in the same week as the newly extended Primark store fully opens at The Mall, bringing an even bigger and better range of fashion and homeware to the centre. The 10,000sqft extension into an adjacent unit sees the retail giant increasing its presence in Luton and offering a wider choice of products to shoppers.
Roy Greening, General Manager, commented: "We are delighted to welcome Tiptop Outlet to The Mall. Their unique and exciting offer is a fantastic addition to our already impressive line-up here at the centre.
Roy continued, "With the opening of the extended Primark store this week, and the opening of TipTop, all just in time for the festive season, we hope shoppers will love discovering the new lines and brands now available here".
TipTop can be found opposite H&M in The Mall. Shoppers can access the bigger and improved Primark store through an enlarged entrance within the Mall as well as via George Street.
TipTop Outlet Luton Address
The Mall Luton
Unit 188
Luton
Bedfordshire
LU1 2TL