Tips For Cleaning Your Make-Up Brushes
We all know which type of brush to use for our eye shadow, which brush for our blusher and which brush for our concealer. But did you know that you should be cleaning your brushes on a regular basis?
It is that important that washing them should become part of your beauty regime.
When you use your make-up brush it keeps bits of make-up, dirt and oil in between the bristles. So even though this seems trivial, it can lead to clogged pores and dreaded breakouts – which is what every girl hates. 
On top of all that, great make-up brushes are expensive so you don't want to be buying new ones regularly when cleaning them is such a simple task that won't take up much time at all. Learning how to clean them should be seen as an investment. 
The first step it to give it a daily spritz before you use it, A lot of beauty stockists sell a daily brush cleaner like Sephora but that's expensive so look out for a cheaper one. If not a spritz of water will more than do.
A deep clean is recommended to be done every week but every 2-3 weeks is more than sufficient, especially if you're realising your fresh faced beauty and using minimal make-up.
Here's a fantastic way to deep clean your brushes:
You will need…
1. A shallow bowl.
2. Gentle, lightly fragranced shampoo or even a specialist baby shampoo (its kinder and softer).
3. Your sink to be free.
4. A towel.
What to do:
1. Run your brushes under a lukewarm tap. This will help you to get rid of all of the old make-up on the bristles.
2. Make sure your bowl has lukewarm water in it, squirt a little bit of shampoo into it and then swirl your brush around in the bowl working up a little lather. 
3. Rinse under tap and repeat. You could leave your bristle dipped in the water for ten minutes and then come back and rinse again.
4. Use your towel to wipe your brush clean and get rid of the excess water. Then reshape your brushes bristles.
5. Have an extra towel ready to lay your brushes on to dry.
So, there you go. Keep your brushes clean and avoid spending more money buying more whilst also reducing the chances of getting spots. It's a win all round!!
Jenny Hunter – Twitter

Indulgent break for gin lovers at De Vere Latimer Estate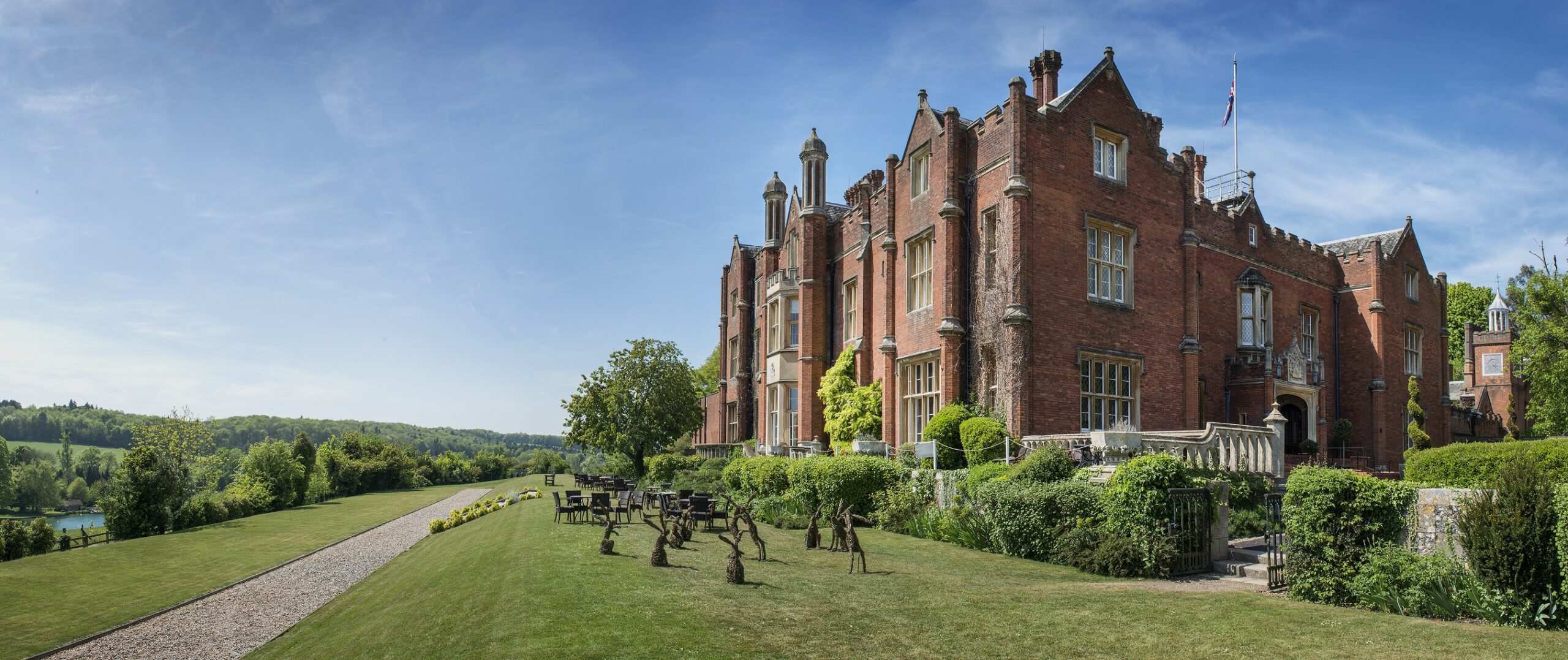 Let the fun be-gin at De Vere Latimer Estate, set in the heart of Buckinghamshire in the Chess Valley, with their indulgent gin lovers break priced from £185 per room*. The gin package includes an overnight stay with a £26 dinner voucher per guest and a gin cocktail each, followed by breakfast the following morning.

Relax with a complimentary G&T in the hotel's Huntley Bar, a cosy bar which offers views across the estate's gardens and sweeping views of the Chiltern Hills. During their stay, guests can also opt to visit the nearby Griffiths Brothers Gin distillery, located just 15 minutes away, for a tour of the distillery with tastings to be enjoyed along the way and to learn how Griffiths Brothers Gins are produced.



Spend the evening in 1838 Restaurant & Bar which celebrates classic British dishes where you'll discover locally sourced, seasonally inspired menus with dishes including lemon & herb marinated pork tenderloin; Casterbridge 28 days dry aged 8oz Sirloin steak; grilled fillet of sustainable sea bream; and rigatoni alla parmigiana. As part of the package, guests will have up to £52 to spend between them in the restaurant during their stay.




De Vere Latimer Estate, located in the Chess Valley in Buckinghamshire, has plenty of activities on the doorstep. Why not borrow a pair of Hunter wellies and explore the beautiful 10-mile Chess Valley Walk on the hotel's doorstep to discover a wealth of wildlife, historic buildings, water meadows and nature reserves.
Afterwards, guests can head back to the hotel where they can opt for some R&R in the pool, sauna and steam room or, enjoy a board game in The Library – a secluded spot ideal for relaxing with a drink in hand or indulging in a delicious afternoon tea.
Outdoor culture comes to Waddesdon Manor for late summer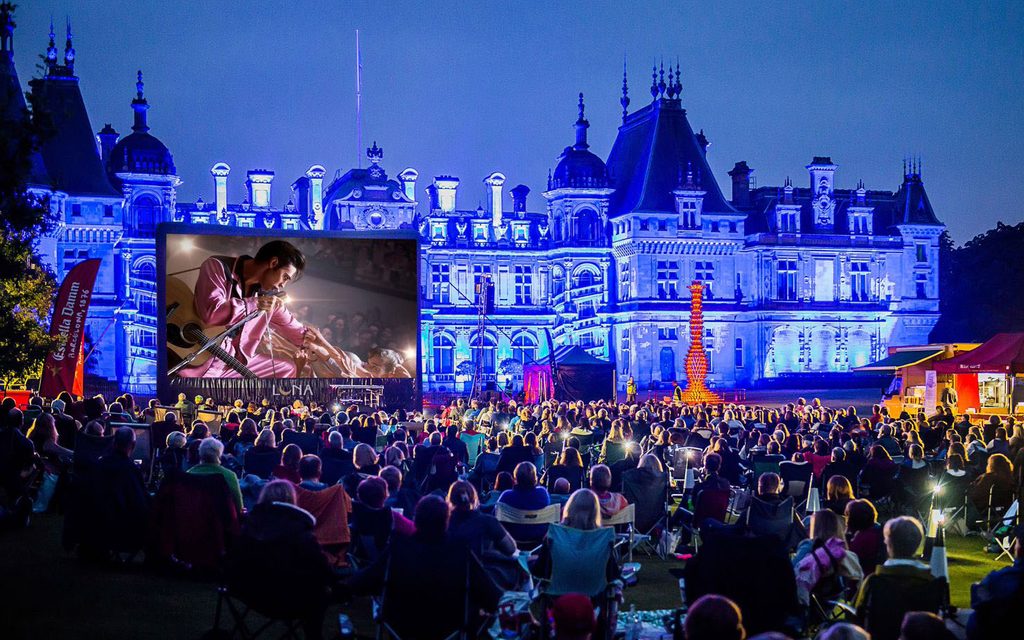 This summer, open-air cinema screenings, picnic theatre and a food festival will come to Waddesdon Manor for some fantastic seasonal culture in the outdoors.
The Luna Cinema will pitch up in the grounds and screen four blockbuster films, with the 19th-century chateau serving as a picturesque backdrop. After arriving via a path lit with festoon lighting, visitors can enjoy the full service of the on-site Luna bar for refreshments and food.
Champagne may be the apt choice on the first night with Baz Luhrman's spectacular take on The Great Gatsby (Wed 13 Sept) starring Leonardo Di Caprio. While the director's latest, the Oscar-nominated biopic Elvis (Thurs 14 Sept), follows on the following day to fill the garden setting with Presley's signature rock and roll. Then a modern classic, as Harry Potter and the Philosopher's Stone (Fri 15 Sept), the film that kicked off one of the biggest film series of all time, will make Friday evening a nostalgic start to the weekend. The final screening will be the smash-hit of last year Top Gun: Maverick (Sat 16 Sept), starring Tom Cruise and widely cited as a saviour of big-screen cinema.
At the end of August, visitors will be transported back to Elizabethan times with the open-air production of Romeo and Juliet (Thurs 24 Aug) by the internationally-acclaimed The Lord Chamberlain's Men, the UK's premier all-male company. It will be a unique opportunity to watch the traditional performance in the atmospheric grounds of one the UK's most beautiful settings. Alongside Elizabethan dress, music and dances, and with the all-male cast, guests can watch the tragedy in a similar manner to how Shakespeare's original tale would've been viewed by the public, except with the extra comfort of enjoying your own picnic in the garden.
If you cannot wait for the second half of summer to see some Shakespeare, then the Unbound Theatre company will have you covered with their free picnic performance of the comedy Much Ado About Nothing (Sun 23 July)at 2pm. They will also return for another free performance of their original play Gertrude & Dorothy (Sun 20 Aug), a crime caper throwing together the noted horticulturalist and garden designer Gertrude Jekyll, and Britain's first racing driver Dorothy Levitt, for three separate showings throughout the day.
Adding to the summer heat will be Chilli Fest (Fri 1 – Sun 3 Sept) a weekend festival featuring handpicked exhibitors, all passionate about chilli, bringing the best of local artisan condiments, sauces, and chutneys to the Manor grounds. Around 70 stalls will offer up the taste of some of the most delicious chilli-food from the UK, so you can pitch up with a picnic in the sunny grounds to enjoy for the day, and then choose your favourite condiments to take home. There will also be a range of bars and distilleries, offering everything from local vineyards to flavoursome cocktails, making the perfect refreshments after a walk in the gardens. Along with live music and activities for young ones, and with a special late-night opening on Saturday, Chilli Fest is the perfect way to enjoy the last of the summer sunshine.
Of course, if you want to escape the sun for a while, Waddesdon Manor's impressive permanent collection will be available inside. For first-time visitors or regular guests, there's plenty to see and enjoy, including the newly restored Musical elephant automaton, the rare Sèvres pot-pourri vase, and works by Guardi, Reynolds, Gainsborough and Watteau.
Alongside the entire summer programme, which includes more theatre shows suitable for the whole family, Waddesdon Manor is set to be the perfect late summer outing for friend meetups, evening drinks, and relaxed afternoon picnics, enjoying the most exciting culture of cinema, theatre and food in a glorious summer setting.
There are limited places available for the events mentioned above, please visit the Waddesdon Manor summer holidays webpage to book and not miss out.
Wicksteed Park's Garden Wheel Shortlisted for Best new Ride Award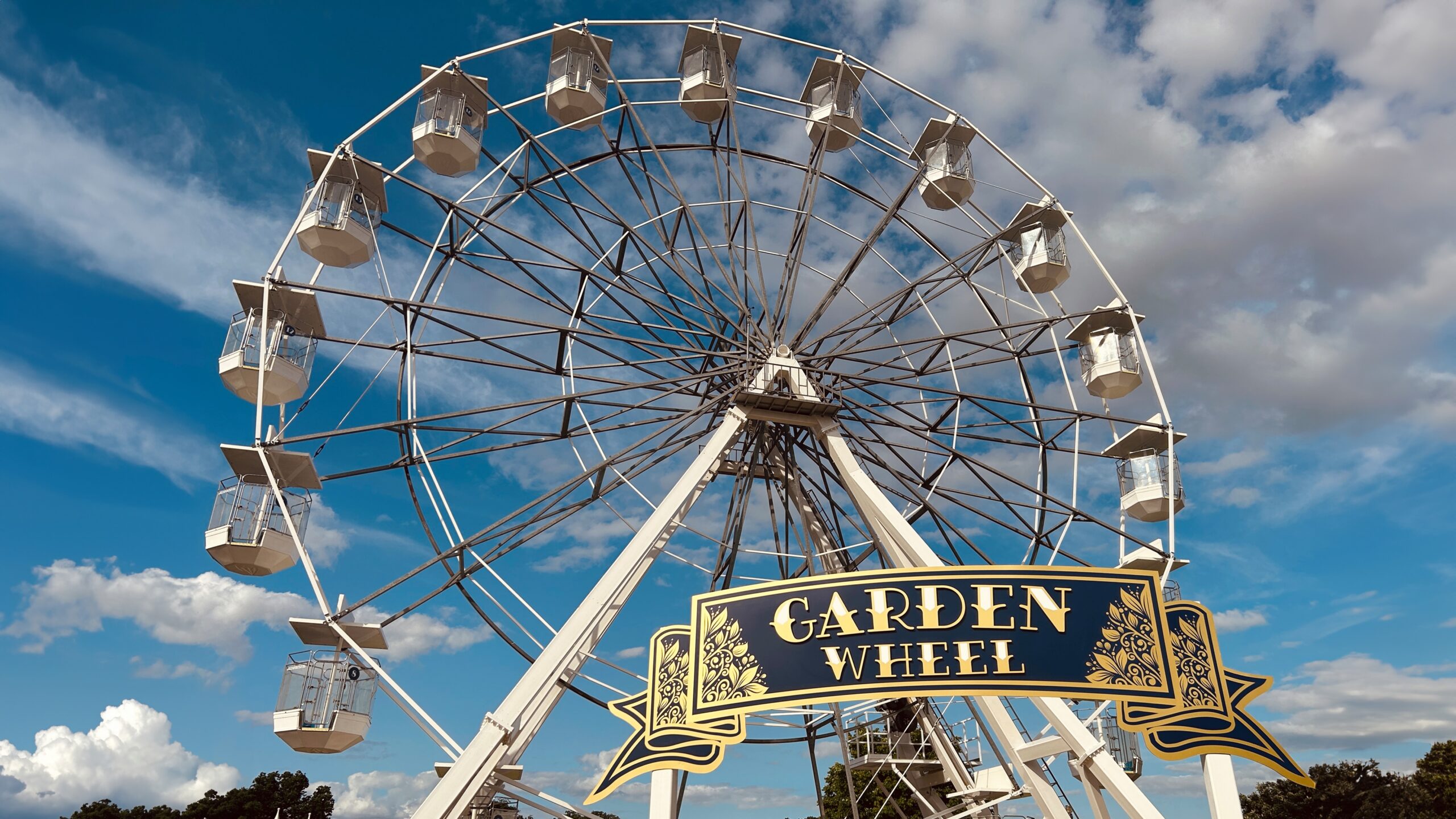 Wicksteed Park's Garden Wheel has been shortlisted for the Best New Ride at the UK Theme Park Awards.
The Northamptonshire attraction's historic Water Chute was also nominated for the Best Water Ride and the Park received a third nomination as the Best Theme Park with Animals.
Now in its fourth year, the awards give the British public the chance to vote for their favourite theme parks in national awards recognising the best new rides and attractions, shows and events. Voting will open on 22nd July at ukthemeparkawards.com.
The awards are organised by ThemeParks-UK.com, an independent consumer guide to UK theme parks. In 2023, the awards are being presented in association with AttractionTickets.com.
"We're delighted to have been nominated in three different categories and it's obviously particularly exciting to be shortlisted with the Garden Wheel for the best new ride," said Wicksteed Park's Carly Redington.
"We are up against some stiff competition with the likes of Legoland Windsor and Thorpe Park but it's great to get recognition for our ongoing investment programme in the park alongside one of our heritage rides," she added.
Opened in May, the 25-metre-tall Garden Wheel features 18 gondolas and provides stunning views out across the Kettering attraction and the surrounding countryside. The Ferris wheel, which can accommodate up to 72 passengers, is situated at the top end of the park and is included in the price of a wristband.
Alongside Wicksteed Park other major contenders for the awards include Alton Towers and Drayton Manor in Staffordshire, Blackpool Pleasure Beach in Lancashire, Thorpe Park and Chessington World of Adventures in Surrey, LEGOLAND Windsor in Berkshire and Paultons Park in Hampshire.
There are 22 categories this year, including Theme Park of the Year, Best New Attraction, Best Customer Service and Best Value. New categories include Best Reimagined Attraction, Best Theme Park with Animals and Best Themed Coaster.
In advance of the public vote, a shortlist has been compiled using public nominations and with the help of a panel of expert judges including Paul Kelly (Chief Executive of the British Association of Leisure Parks, Piers and Attractions) and Andy Hine MBE (Chairman – Roller Coaster Club of Great Britain).
More than 25,000 nominations were received, with a total of 35 theme parks nominated for awards in 2023.
The Garden Wheel is part of an ongoing programme of investment in the Park which has included the launch of the new Galaxy Invaders ride, Meerkat Manor, Wicky Bear's Theatre and Wicky's Farmyard over the past two years.
Wicksteed Park provides a great value day out for all the family. Entry to the park is free. Ride and attraction tickets can either be purchased individually at £3 per person or alternatively day wristbands are available at £22 for unlimited access to all rides and attractions (with the exception of Wicky's Play Factory).